Which Franchise Industry Would Suit Me?
Many who are in their tentative first steps of exploring the world of franchising find that there is more choice of franchises for women than ever. You can find yourself thinking to yourself "which franchise industry would suit me?"
Whilst such variety means that there is a perfect franchise out there that is suited to you it also means that you will have to consider the various franchise packages carefully to find the right one! Here we consider only a few of the various categories of franchise that will suit your interest, needs and skillset.
Domestic & Home Cleaning Services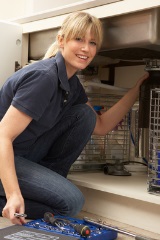 Domestic and home cleaning services franchises offer the chance to become a manager, working from home and instructing and directing employees. Alternatively you have the option of rolling up your sleeves and carrying out the work yourself.
The benefit of such business opportunities are that you can choose your working hours in order to help you find the right balance between work and family life.
There are many franchises to choose from. For example, Maid2Clean offers training that includes: advertising, client acquisition, database management, interviewing, billing, accounts, filing & admin. You may also wish to consider Bright & Beautiful Home or Home and Dry.
There are various opportunities available under the umbrella of domestic services. You may wish to consider Aspray or Concept Building Solutions which both deal with insurance claims and offer flexibility within your working hours.
Retail
Retail also covers a wide variety of different businesses, with can include retail high street units or working from home with an online business. This is one of the most extensive forms of franchise, so undertaking research is vital when considering a retail venture. You may be familiar with The Keepsake Co Business which is one of the UK's most established suppliers of hand-crafted baby keepsakes. This business is home based with a low cost investment. Alternatively you may be interested in delivery of organic food such as Riverford Organic or you may wish to consider joining the Beauty Centre Revolution with No+Vello.
Children Franchises

If you have a passion with working for children then browse through our child development or baby categories which have a number of fun and interesting business opportunities. Most of the franchises offer flexibility, working around family life and working from home.

There are so many opportunities to combine working with children with another passion. For example, if you enjoy photography you may wish to consider Photography For Little People which allows you to capture the images of children and/or their families.

If you are interested in drama take a look at Razzamataz or Jigsaw. There are also opportunities as tutors to help children with the schooling with Magikats or arranging children's parties with Fizz Pop Science or Just Kids Parties.
Sports and Fitness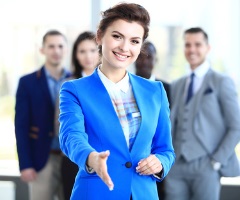 If you are a fitness freak then running a sports/fitness based franchise such as PTC Sports will provide you with both profit and pleasure. What's more this is a growing industry with plenty of potential. Take a look at our diet and sports categories to find the right franchise for you.
Executive Franchises
For those who do not require the flexibility and working around family commitments you may wish to consider the executive franchises such as CNA International. This is a company that encourages you to trade globally in your sector, take on new sectors and build a multi-million pound business. Alternatively you may wish to have your own accountancy business such as DNS Accountants or Property Management Company such as No Letting Go.
There are plenty of business opportunities available. Use our search facility to browse through even more!
Home-based franchises you might be interested in..