Starting a Franchise - Spoilt for choice - the abundant range of flexible 'family-friendly' business opportunities

If you are an ambitious and enterprising parent and you are aiming to start up your own business, then there are a whole host of lucrative and family-friendly opportunities out there for you. One of the secret ingredients to success is in choosing a venture that is aligned with your interests and fits around your personal life. Whatever your hobbies are, you are almost guaranteed to find something that you will enjoy.
Of course, any mother knows the importance of retaining a healthy work/life balance. This is one of the reasons why we are so keen to promote the large number of flexible and work from home opportunities that are on offer.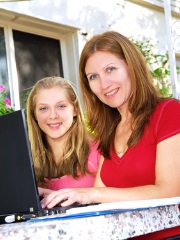 In this short guide, we highlight some of the most popular sectors for flexible business opportunities that can fit around family, school term times, other work or businesses and highlight the benefits of each. The fantastic thing about the vast majority of these businesses is that you can either work during the school day, while the kids are studying, or you can work in the evening, after you have collected your children from school.
Franchises for a family business!
There are a number of different family run franchise opportunities available. Some of these allow you to combine the different skillsets of your loved ones to maximise your success. It could include anything from running a children's play centre, to organising doorstep deliveries, as a family business.
The main benefit of these types of franchises is that they allow you to work to your own schedule and get other members of the family involved! This works great if you have got older kids who have left school. It is also ideal if you are after a career that will enable you to complete the job while the kids are at school.
Children's services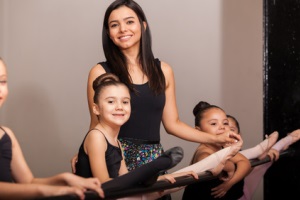 The category of Childrens Franchises encompasses a number of different industry sectors and businesses. Whether you are interested in education, children's dance, sports for kids, or child development, you are sure to find something that matches your skills, interests and experience.
If you are blessed with having children then you may already have some of the experience and the skills necessary to succeed in the industry.
The vast majority of businesses under 'Child Development' are low cost, part time and flexible. They cover everything from providing specialist tutoring to children with learning disabilities, parental training classes, to education. Businesses in this category include services covering teenagers, pre-teens, toddlers and babies and may be run as part time franchises.
They are particularly suited to mums and dads who want to work from home and who are interested in a career that fits around their own children and family circumstances. You could be involved in teaching sports to children, providing affordable one-on-one supplementary education to families, first aid training, theatre workshops, music stimulation and much, much more.
Education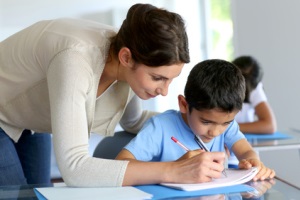 If your passion is teaching or helping others to achieve their dream of forging a career in education, then there are a number of different opportunities available to you in the education franchises section.
Whether you are teaching dance, foreign languages, mathematics, or you are providing consultancy services to tutors, there are franchises that can help you do this.
There are also specialised services like education in first-aid, cookery, drama and children's emotional literacy.
Not only will you have a leading and highly rewarding role in shaping the education of others, you can also find business models that allow you to work flexibly around your lifestyle.
Work From Home Mum's Franchises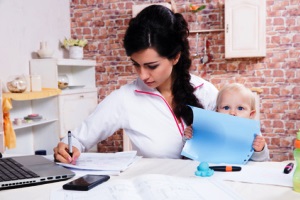 There are a range of Work From Home Mum's Franchises to suit every requirement. These are ideal for mums as they make it easy to balance family and other commitments around the need to earn a generous income and run your own business.
Few other businesses work in this way. Whether your passion is in the caring profession, teaching, or consultancy, you would be surprised at the sheer diversity of opportunities. The ability to fit work around your most important commitments is a must for many mother. Work From Home franchises allow you to do the things that interest you the most, without compromising on attaining a healthy work/life balance.
The beauty of it all is that you can then pursue your passions without ever having to leave your kids with a babysitter, or indeed, the comfort of your own home.
Low Cost Franchises and Business Opportunities
Finally, we showcase the leading low cost franchises and business opportunity options. These all cost around £5000 or less. Franchise opportunities will usually cost more than license opportunities, since they provide ongoing commitments to support and training, defined territories and other benefits, such as operating under a brand name. So, this category contains a real mix of options covering all manner of industries and business types!
We hope you find what you are looking for from all the exciting options available on www.FemaleFranchise.co.uk.
Part-Time franchises you might be interested in..