Why Training Franchises and Coaching Business Opportunities are well worth investing in
Why Training Franchises and Coaching Business Opportunities are well worth investing in
If your passion is to help other people reach their full potential, then investing in a training or coaching franchise could be just the thing you are looking for. Coaching others is a highly rewarding career that allows you to combine your passions with offering specialist training and support to others. Whether you are interested in business consultancy, skills training, children's educational tutoring or even sports coaching there are an abundance of opportunities available to you.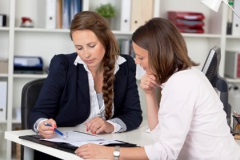 According to statistics published by the International Coach Federation, virtually all companies and individuals who enlist in the services of a coach or specialist trainer are satisfied.
Some 99 per cent of people reported being very or somewhat satisfied with the overall experience. Similarly, 96 per cent said they would sign up for another session. This suggests that there are a significant number of people in the UK that are ready and willing to invest in coaching services.
Other figures revealed that 70 per cent of people reported having improved productivity as a result of coaching, while 61 per cent reported improved business management skills. Therefore, it is clear that this type of specialist training has many benefits for both individuals and businesses, and so demand for these types of services has risen as a result.
The Power of a Franchise – Advantages over a stand-alone business
Setting up a coaching business from scratch can be extremely difficult. With so many businesses and individuals providing services, competition among coaching companies can be tough. Official figures show there has been significant growth in the training provider base, which almost doubled between 2000 and 2008. In the UK there are now approximately 12,300 coaching firms and many are competing by offering low prices and taking in high volumes of customers.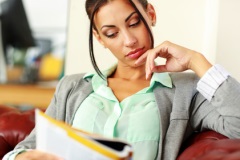 This means that if you are a relative newcomer to the market, then running a very successful business can be a challenge, without the necessary support systems and assistance in place.
Establishing the trust of businesses and the public in an area as niche as coaching, can be incredibly difficult if you do not yet have the reputation and resources that some of your bigger rivals may have. When you invest in a tried and tested franchise model, from well established firms such as Leadership Management UK, Tutor Doctor and The Business Partnership, then it gives you an advantage over those who are starting from scratch.
Not only can you tap into the power and influence of some of the most popular names in the industry, but you will also be provided with the training, marketing materials and resources you need to get yourself off to a flying start.
It can be difficult to know where to start and exactly what you need to do when you first run your own business. However, with franchising, you have access to a guidance and support system which can help you every step of the way. This includes everything from assistance with the bureaucracy and preparation for setting up your own firm, to help and advice on marketing and networking.
Training Franchises – Opportunity through Variety
There are a number of UK franchises seeking to grow their female franchise networks, and these cover a wide range of business opportunities.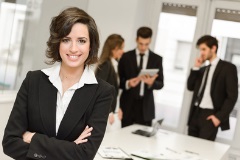 A familiar brand often seen in cities across the UK is Pitman Training. Having developed over many years, Pitman Training Centres provide a range of IT and Business Skills Training and have helped thousands of people to develop their careers through accruing and developing new skills.
Business Management Coaching
Leadership Management International and The Business Partnership both specialise in business coaching and management training services, helping businesses to grow and succeed through helping the top-level of management to develop and enhance performance. These businesses are home-based, with visits to clients to deliver the training services, so provide flexible franchise opportunities that give you more control over your time.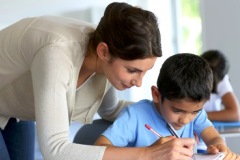 There are a multitude of franchises available that deal with child development, but in respect to training, there is a more specific link to sports training, and education. Taking the latter into focus, key children's training franchises are Magikats, who provide Maths and English Tuition services, and Tutor Doctor, who provide one-to-one home education services.
Alternative training services include Bumps and Bashes, a First-Aid Training Franchise combining providing potentially life-saving knowledge and skills, with a proven and successful business model. These are just some of the franchises to be found in the Teaching and Coaching page on FemaleFranchise.co.uk.
To explore other franchises, why not start a search? For help with learning about franchising, check out the start-up resources.
Work At Home Mums franchises you might be interested in..