What is a franchise?
For the driven entrepreneur the realm of franchising is considered a seriously appealing business proposition. Franchise ownership provides both a proven business model and the support that many entrepreneurial yearn for when setting up in business.
For these reasons you may well have found yourself researching this form of business, so here is our guide upon what, exactly, a franchise is and what it offers the business owner.
How franchising works:
Franchising is more popular than ever before. Today franchise based businesses account for the employment of 561,000 people and, most notably, has been an area of business that has undergone growth that equates to 20% over the course of five years [BFA 2013]
Whilst such a landscape is jam packed full of varying packages that span every industry imaginable, the basics of the franchise remain the same.
Most specifically this includes the following characteristics:
An initial investment and/or an ongoing fee based upon a percentage of monthly profits, or as a set monthly fee;
Pre-defined processes which may set out ways in which tasks such as marketing, accounting, order processing and customer communications should be undertaken;
Initial training and ongoing support from the franchisor company to the franchisee;
The rights to resell products or services;
A protected territory in which to operate where fellow franchisees cannot encroach.
Take a look!
Take a look at these various franchises and the franchise packages that they offer to give you a better of idea of the business opportunities availabe:
The Creation Station provides a rewarding, fun and flexible Arts and Crafts Business opportunity for those who want to make a positive difference to others. They are the UK's leading and award winning arts and crafts experience company,
As a The Creation Station Business Owner you will be in control of your own career and working week. You choose your hours, plan your holidays and your mix of award-winning and fun creative experiences.
EweMove provides you with an opportunity to run your own home-based Residential Sales and Lettings Franchise. Most of their franchisees have no previous estate agency experience, they are just friendly, professional and approachable people who are passionate about the brand and about the service they provide.
EweMove have moulded their offering to make sure as a EweMove Business you have all the best tools and training to succeed in your business.
They have a proven marketing plan to make sure you put your spend into the best marketing pillars to get you the best return on your investment.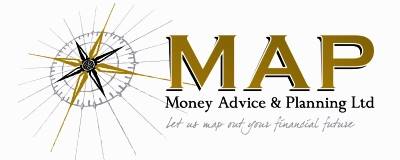 This is a specialist franchise for Independent Financial Advisors. This franchise was created to allow advisers to spend more time in front of customers because, quite simply, that is the only place where they will earn money.
This is a low cost, home-based and flexible franchise.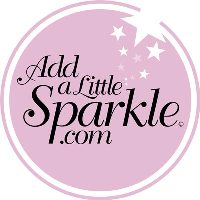 For those of you who have an artistic flare you will love this business opportunity. Add A Little Sparkle is a Wedding & Events Franchise. This business offers a range of wedding venue decorations and chair covers for hire.
This business can be run from home keeping your overheads down and the standard family car is adequate to begin with until your business is established.
As a franchise owner you will follow a proven business development model, to help get your business get off the ground and deliver a revenue for you from the outset.
Where to go next:
Now that you have an idea of just how franchise ownership works you should continue your journey by checking out our Case Study page, collection of franchisor videos.
Also check out our latest franchise opportunities using our search tool.
Low Cost franchises you might be interested in..