Franchise Shows and Women in Business Events
FemaleFranchise.co.uk provide a calender of forthcoming business events and franchise shows.
FemaleFranchise.co.uk is the home of women in franchising and source of franchise information for women considering starting a business through a franchise or business opportunity. As part of effective franchise research, attending a Franchise Show or Business Event is an excellent way to gather ideas, meet an array of opportunity providers and gather further information on services to assist you in starting up. Explore Franchise Shows and Business Events on FemaleFranchise.co.uk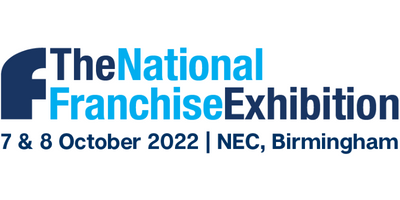 7th-8th October 2022
The NEC, Birmingham
The National Franchise Exhibition (NFE) March 2022 is a must-attend event for all of those looking to become their own boss. This event takes place at the impressive National Exhibition Centre (The NEC).'

12th-13th October 2022
ExCel Exhibition Centre
Karren Brady's Women in Business & Tech Expo, 12-13 October 2022 is a two-day event designed for individuals who want to progress in their career or business. It provides inspiration, guidance, recruitment opportunities, and business services to level up in your professional journey.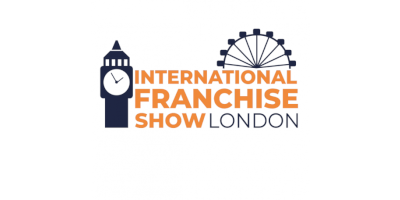 14th-15th April 2023
Excel Exhibition Centre
On 14th and 15th April 2023, The International Franchise Show will be hosting the UK's leading exhibition for the most exciting franchise opportunities from around the world will be held at ExcCel, London.
Forthcoming

Exhibitions
October 2022
Mon
Tue
Wed
Thu
Fri
Sat
Sun
1
2
3
4
5
6
7The National Franchise Exhibition 2022
7th-8th October 2022
The NEC, Birmingham

8
9
10
11
12Women in Business & Tech Expo 2022
12th-13th October 2022
ExCel Exhibition Centre

13
14
15
16
17
18
19
20
21
22
23
24
25
26
27
28
29
30
31
November 2022
Mon
Tue
Wed
Thu
Fri
Sat
Sun
1
2
3
4
5
6
7
8
9
10
11
12
13
14
15
16
17
18
19
20
21
22
23
24
25
26
27
28
29
30
December 2022
Mon
Tue
Wed
Thu
Fri
Sat
Sun
1
2
3
4
5
6
7
8
9
10
11
12
13
14
15
16
17
18
19
20
21
22
23
24
25
26
27
28
29
30
31
January 2023
Mon
Tue
Wed
Thu
Fri
Sat
Sun
1
2
3
4
5
6
7
8
9
10
11
12
13
14
15
16
17
18
19
20
21
22
23
24
25
26
27
28
29
30
31
February 2023
Mon
Tue
Wed
Thu
Fri
Sat
Sun
1
2
3
4
5
6
7
8
9
10
11
12
13
14
15
16
17
18
19
20
21
22
23
24
25
26
27
28
March 2023
Mon
Tue
Wed
Thu
Fri
Sat
Sun
1
2
3
4
5
6
7
8
9
10
11
12
13
14
15
16
17
18
19
20
21
22
23
24
25
26
27
28
29
30
31