Starting a Franchise - 10 Reasons to Start Your Own 'Work From Home' Franchise Business
10 Reasons to Start Your Own 'Work From Home' Franchise Business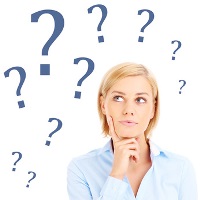 You may have thought about working from home but not known what you wanted to do or even where to start.
In recent years the home working sector has seen a boom in growth, with technology and mobile communications a big factor allowing women (and men!) to work from home, earn money and build a business. while maintaining a full family life.
Here we give you 10 reasons why becoming starting your own 'work at home' business may be the best decision you make this year. So what are you waiting for? Join the revolution!
1. Your business, Your Rules
Plenty of us have thought about running our own business and being the boss. More than just a daydream, for many women out there this is becoming a reality. Today, many franchises have flexible business models designed around people who want to work around family, other jobs or whenever they choose, so, set your own hours and work in a way that fits around your family and lifestyle. In most cases, as long as you have an internet and phone line, you could start earning straight away!
2. Build a successful company at a pace that suits you!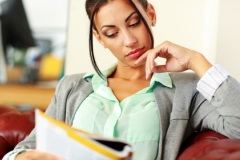 How far you want to take your business is up to you. You may want to run a small business that pays for those extra bills, helps you cover Christmas and birthdays without getting into debt or just enough so you can take the kids on that summer trip.
Perhaps you may want to grow your business later into something bigger, and take on employees to help you grow your business significantly. this can all be done from home still! The size of the company and the hours that you want to put in are as open and flexible as you are.
3. The money you make is the money you keep!
Unlike a regular job, where you work hard for a fixed and certainly 'too small' wage during set hours to make profits for somebody else; running your own business means that all profits belong to you. Remember you will be responsible for all taxes and business costs, especially as when you invest in a franchise (somebody else's proven business) you'll often pay an ongoing fee for the benefits you receive, but the main person that will be getting rich off the back of your hard work is you!
4. Choose the sector you work in
When looking for a job you have to choose from what work is available, work should be fun, so be sure to choose something that you enjoy doing. There is a huge variety in terms of business choice, maybe you love make-up or have a passion for creating jewellery? You could even become part of a health or fitness based franchise!
The range of businesses which have opened the door for franchisees is growing by the day, making it really easy for you to find something that suits your skills. With so many different opportunities out there, take your time and find the one that suits you. Depending on your choice, you could even get the kids to help out!
5. Secured brand Identity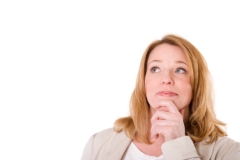 One of the biggest fears people have about starting their own business is how they shape up against their competitors, especially when potential customers know all about the products and servcies of those competitors, and trust the qualities behind them. Well, if you cant beat them, join them!!
When you buy a franchise, you are buying your own part of a ready established brand which already has a market, sales format and proven results. This limits the risk to you because you know that the product works and is saleable. Having an already established brand means you can concentrate on gaining new customers with a company that has already built a reputation - and the franchisor can help you do that right first time too!!
6. Work wherever, whenever
Working for yourself means you can work when or where you choose, this could be in the evenings when the kids are asleep or it could be during school hours. This way, you get to run a business while not having to sacrifice time with the kids. Never have to worry about missing that school play or having to take days off when the kids are sick ever again. You can also set up your office environment as you feel comfortable. If you have space for a home office this is great, not to worry if you don't, most people designate a space in their living room or kitchen as their working space.
6. Support as you need it
The great thing about being part of a franchise is that you are never alone, from initial training and setup help, there is on-going help and support available at all times, this is covered in your service fee so you needn't worry about extra cost for these services.
After all, the franchisor needs for you to be fully trained and supported to represent their brand effectively - so its in their best interests as well as yours to provide and deliver effective ongoing support.
7. Setting up is easier than you think
Although it may seem complex to set up your business the beauty of being your own boss is that you don't need any formal qualifications (some franchises may require specific qualifications) or even any experience in running a business, or within your chosen business sector
In some cases having a phone, computer and access to the internet is all you need to start making money. If you want a managed set up you should consider a franchise. You will receive the majority of the materials you need in your initial set-up package, this typically includes branded marketing materials and depending on the type of franchise may include uniforms and other specialist equipment that you may need.
8. No Early morning traffic woes
Working from home means you can say goodbye to those long commutes that seriously eat into quality time with the family. Remember you can work at whatever time is best for you, the school run is no hassle, no rushing or dropping the kids off early at breakfast club so you don't miss that 9am meeting. No traffic jams or missed buses means you have that extra time to enjoy the morning with your family.
9. Banish the childcare blues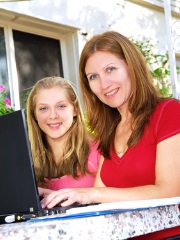 It can be difficult to find the right childcare provider to take care of your children while you work, even more to think about is the cost; it can cost upwards of £800 a month for a full-time place for a toddler at a nursery. This cost is enough to put a strain on any family's finances.
Working at home means that you don't need to worry about childcare, you can work around nap times, bedtimes, nursery and school. This allows you to be there at all the important stages during your child's life, while still making a living.
10. Lastly but most importantly, make money!
Be it an extra boost to your family finances or a full time income, your own business is a great way to earn an income, not only that but there is a certain sense of accomplishment you get from watching your business grow from a start up to something that you can be proud of!
So, check out the world of work from home franchises and explore opportunities that appeal to you and suit your circumstances. From childrens activities to pet food delivery, publishing magazines to management cleaning businesses, explore the options today!