Medical Insurance Franchise
A home-based flexible franchise opportunity with no need for stock or staff.
For those with the passion and determination to run your own business, taking on a franchise makes perfect sense. Operating within a proven model reduces the level of risk while giving you the flexibility to build a long-term, sustainable business with you in control.
With more than 70 Healthcare Partners across the UK and full membership with the British Franchise Association, the Healthcare Practice know how to support the people who buy into their Health Insurance Business.
What are the main services offered by the business?
The opportunity is to become a Healthcare Partner (franchisee) for the WPA Healthcare Practice Plc where you will sell, advise and promote Western Provident Association (WPA) health insurance products to individuals, families and companies of all sizes. Based from home with no need for stock or staff, you will generate new opportunities within your territory through networking, contacts, and introducers.
In short, it is a health insurance franchise whereby the franchisees (Healthcare Partners) build their customer portfolio by selling and marketing WPA private health insurance to new clients whilst offering excellent customer service to retain those clients at renewal.
How long has the franchise been established and how developed is the franchise network?
Healthcare Practice have been franchising since 2006 and have a well-developed network of 77 Healthcare Partners throughout the UK. There are around 10 key areas that they wish to fill in the near future as well as business resales.
What makes this franchise stand out from competitors?
Healthcare Practice offer a unique training and support package. There is an extensive Launch Package for new starters which will give Franchisees and their Health Insurance Business the best possible start:
£15,000 Guaranteed Fee Scheme - If you take on a new Healthcare Practice without an existing client base, you will be eligible for the guaranteed fee scheme. The scheme is designed to assist you throughout the challenging first two years of your business. Forward loaded, the capital is released incrementally to ensure your business gets off to the best start.
Mentor for Two Years - A Senior Healthcare Partner will become their mentor for two years. Calling on their experience to guide you during the formative years of the new business.
£3,000 Marketing Budget - A marketing budget to promote your Healthcare Practice. Typically Healthcare Partners see the greatest return on investment from hosting networking events, purchasing targeted data, attending exhibitions and undertaking marketing campaigns.
As well as the above they also offer regional 'buddy meetings' for support within the regions, Head Office dedicated support lines, enhanced commission on individual policies sold for the first 2 years, annual conference, quarterly business workshops, and ongoing IT support.

What would be my main roles as a franchise owner?
You would be primarily selling, marketing, and promoting WPA health insurance products. Sales are gained by a number of different routes including networking, cold calling, telesales, referrals, working with introducers and local marketing.
The opportunity is very much about self-generation of leads. As well as the sales and marketing based aspect of the role there is also a great emphasis on looking after the existing customers within a franchise portfolio. Partners must display excellent customer service skills and actively contact their portfolio of customers ensuring that they retain their business.
What does a typical day involve for a franchisee?
Every day is different, but could include a networking meeting, visiting a new customer to talk through which policy would best suit their needs, presenting to a company that is thinking about taking on health insurance for their staff, speaking to an existing client at their renewal to ensure they are happy with their current health insurance policy, meeting a potential introducer who is looking to pass business referrals your way, and administration work.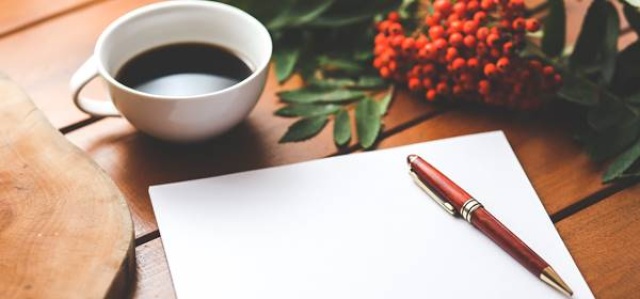 Can I balance running the business around my family activities or other commitments?
Yes, very much so. You are able to manage your own diary and work from home so you can be flexible with your work commitments. It is a full time commitment but the hours that you work can fit around you.
What qualifications or experience do I need?
No formal qualifications needed, previous experience in a customer facing role is helpful. However Healthcare Practice do ask that Partners complete a Certificate in Insurance after they have been a Partner for over 2 years. This demonstrates professionalism and knowledge to their customers and is fully funded by the Healthcare Practice.
What training is provided?
Full training and support is provided. To start with there is a week-long Initial Training Course where compliance and product knowledge is covered, as well as getting the Partner set up and confident on their IT systems.
There is a follow up to this course a week later whereby Partners put what they have learnt into practice and complete sales training. On an annual basis Partners have to complete relicensing training, and there are ad hoc training programmes run throughout the year. There is also IT training and support provided throughout the lifetime of the franchise.
What sort of benefits might I realise once the business has matured?
Once the business has matured you will notice that you start to get more referrals from existing clients and contacts that your business grows more organically. You may also be able to employ the services of Account Manager to help assist in the running of your business to give you more freedom.
Find out more about the WPA Healthcare Practice Business, one of the UK's leading Medical Insurance Franchises. Click below now!
What

Our Franchisees Say

The Healthcare Practice is unique… I've never worked with a company that look after you so well. Joining them was the best decision I have made in my life, hand on heart.Bob Grace - Healthcare Partner since 1999

My advice for anyone looking to become a Healthcare Partner is just do it! If there is a practice available near you then absolutely go for it. The training, the support, the help, the advice - it's been the best decision that I've made.Ross Le Jeune - Healthcare Partner since 2016

Attending an Open Day and seeing the slick and technologically advanced operation behind the scene convinced me I was making the right choice. By the time I left the Open Day, I had made up my mind that WPA was a company which lived the business values that matched my own.David Rollock – Healthcare Partner since September 2014
Why

Choose Us

Award winning customer service

A not for profit organisation that really cares about customers

Build a solid and sustainable long-term business
Related

Franchise Categories
Related

Franchise Types