Thinking of investing in a Children's Education Franchise?
Children's Education Franchises are growing rapidly in the UK for many reasons. More and more parents are looking to help their children with their education not just in maths and english. There are wide range of education based opportunities which cover various workshops such as coding, drama and even kite building!
Most children's education franchises work within the school curriculum allowing franchisees to offer their services to nurseries and schools as well as within the local community.
Another advantages to investing in a Children's Education Franchise:
Low Cost
Flexible Hours
No qualifications required - Full Training Provided
All Materials Provided
You can also run the business yourself or manage the business and employ staff to run the classes for you.
Children's Education Franchises
Take a look at the Top 5 Children's Education Franchises available across the UK:
Kumon is a management based opportunity running your own Kumon Tuition Centre helping support children with their Maths and English.
For a low investment of just £3,000 you can join an established International franchise. You do not need any teaching qualifications but you will need to be diploma level educated. Kumon will teach you and your staff the 'Kumon Programme' allowing you to run a lucrative and rewarding business.
Kumon is looking for driven professionals who are passionate about education, children and helping them build a brighter future. Together with over 11.5 million potential Kumon students across the UK, you can turn that passion into a reality by running your own Kumon Tuition Centre Franchise where one doesn't already exist or is available because an existing Instructor is retiring.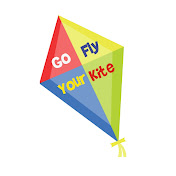 The Go Fly Your Kite Workshop Business opportunity not only provides you with a fun and engaging Children's STEM Franchise but also trains and supports you to tap into a wide range of target audiences.
Go Fly Your Kite is perfectly positioned to provide STEM Kite Workshops, these workshops are hosted in Primary Schools with key stage one and two pupils in conjunction with the National Curriculum.
During the workshops they discuss gravity and aerodynamics. Children will design and construct their own kite using which are themed around Flight, Space or Engineering. Go Fly Your Kite will train and support you in approaching a wide range of target audiences to host your Go Fly Your Kite Workshops.

Theatretrain is the Theatre School Franchise that truly believes in the power of the performing arts to transform lives. They provide the artistic framework and business support that enables people who share their passion to empower the next generation.
A Theatretrain business can operate on a part-time or full-time basis, ranging from a minimum three hours of weekend classes for 4-18 year-olds to a full schedule of mid-week sessions, holiday programmes and nursery- and school-based activities.
Weekly classes lead to local as well as large-scale national performances in London's West End and the Royal Albert Hall. Professional performing arts training, however, is not just about preparing for a career in the theatre. Theatretrain classes nurture the skills that build confident, creative and resilient young adults who can achieve success in any aspect of life.

Kings Camps provide you with the opportunity to run your own Children's Activity Franchise. With over 200 camps at 50 UK locations Kings Camps are looking to expand their business and are now offering their business model as a Child Care Franchise.
Kings Camps have a vision to get children active, have fun and learn together. Since 1991, over 1 million children have attended Kings Camps! They are a registered charity that always puts children first.
To run your own Kings Camps Child Care Franchise the franchise fee is just £15,000. Franchisees will receive a 5-year territory and everything they need to operate the camp from training, marketing, branded items, equipment and uniform.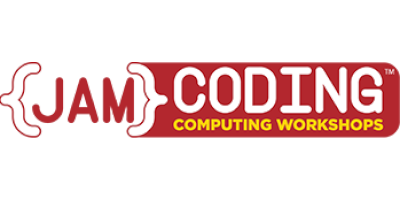 Jam Coding provides you with a home-based business model with low overheads and the opportunity to teach children the skills they will need to prosper in the digital world. Jam Coding have a simple ethos of shaping children's futures by learning the basics of computer coding, whilst having loads of fun at the same time.
Jam Coding is a unique franchise opportunity that gives you the chance to shape children's futures, by running digital workshops to teach the basics of computer coding. It provides you with the tools to turn something you enjoy into a lucrative career and makes a real difference to our future generation.
As part of their sector leading franchise package, Jam Coding guarantee to set up your first 5 schools. This means you can quickly and easily establish your business in a box with a guaranteed customer base and income.
FemaleFranchise has a wide range of Children's Education Franchises available across the UK. View our full range by clicking here now!
Education franchises you might be interested in..