Children's Coding Franchise
Build a successful Children's Coding Franchise




with Jam Coding

.
No computer or teaching experience? No Problem!!
You may be a teacher who loves working with young minds, or perhaps you work in IT and feel there's more to life than telling people to turn it off and on again.
Even if you aren't and have no computer or teaching experience, the beauty of Jam Coding is you don't need it. Their training and support will be everything you need to succeed in this franchise.
Jam Coding provides you with a home-based business model with low overheads and the opportunity to teach children the skills they will need to prosper in the digital world. Jam Coding have a simple ethos of shaping children's futures by learning the basics of computer coding, whilst having loads of fun at the same time.
Digital abilities are more than being able to code or use a computer. They extend to safe usage, the digital opportunity and digital resilience. Jam Coding believe that young people should be educated in all these digital skills.
Jam Coding make a difference to children's lives - they see digital literacy as an essential life-skill and one that taps into the imagination of children, allowing them to explore a more challenging route to education.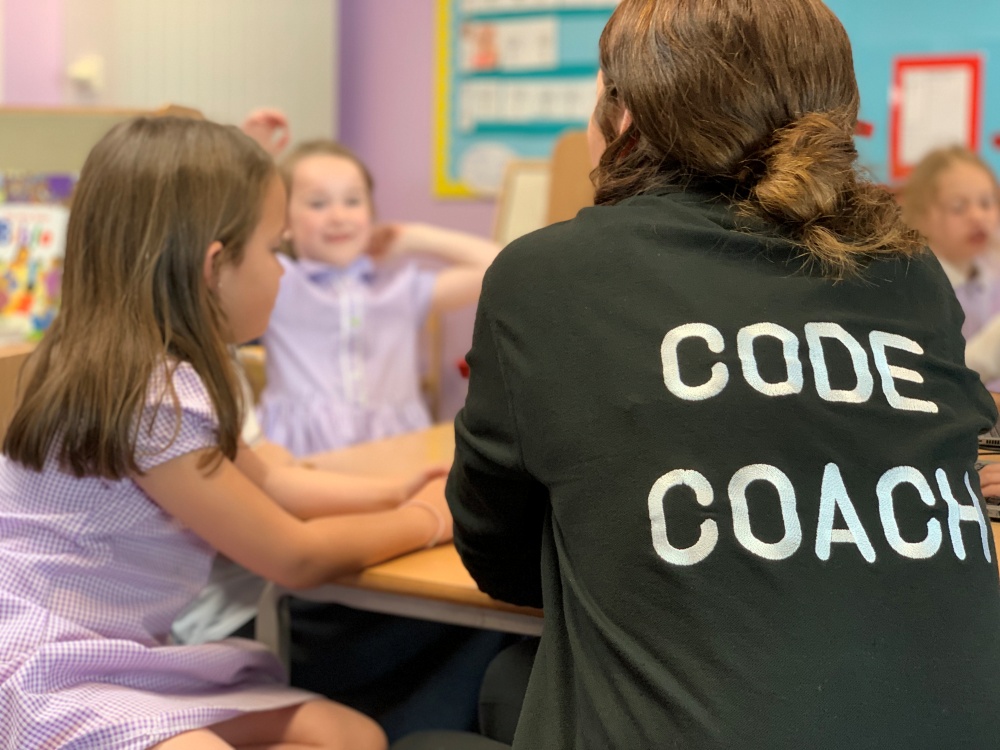 Children's Coding Franchise opportunity:
Jam Coding is a unique franchise opportunity that gives you the chance to shape children's futures, by running digital workshops to teach the basics of computer coding. It provides you with the tools to turn something you enjoy into a successful career and makes a real difference to our future generation.
As part of their sector leading franchise package, Jam Coding guarantee to set up your first 5 schools. This means you can quickly and easily establish your business in a box with a guaranteed customer base and income.
Their on-going sales support and training means we come with you on school visits where we will show you the ropes, giving you even more opportunities to succeed.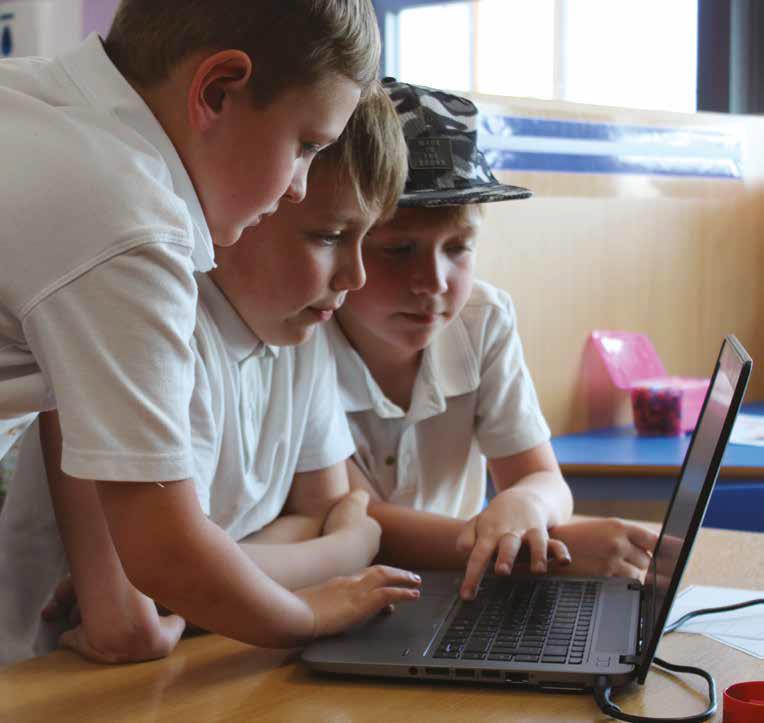 Why choose Jam Coding?
When you invest in a Jam Coding Children's Coding Franchise, you become part of a community of like-minded people who want to change children's lives for the better. At the same time, you can change your own life and have all the benefits of being your own boss.
So, if you are passionate about giving children the opportunity for a life changing experience, care about your community and have the motivation and ambition to build a successful business, then Jam Coding might just be for you.
"Jam Coding have come into our school and within a few sessions elevated the quality of work in computing. The children have loved the sessions which are far more sophisticated and challenging than we could have managed ourselves. Well worth it!"
S. Lawman - St Josephs, Withnell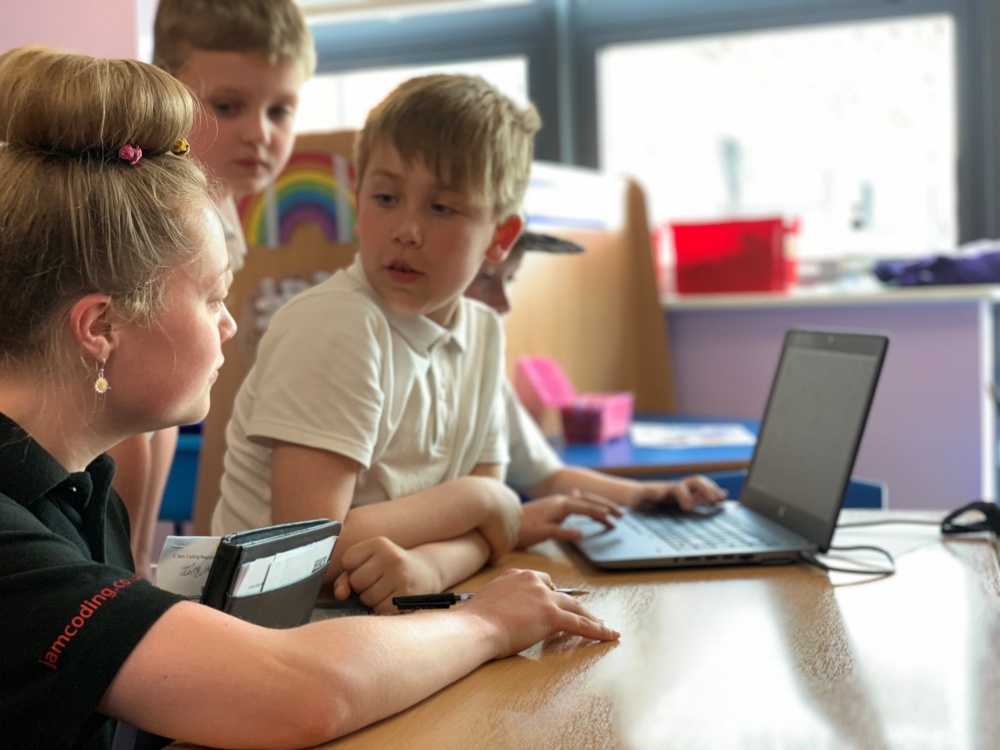 How you will be supported…
Jam Coding offer top of the class training to all franchisees, ensuring your success from the start.
Franchisor Rodger is backed by a team experienced in licensing and franchising educational programs and workshops. Not only are you investing in a proven business model, but a proven team who are there to support you through every step of your adventure and ensure your business is a complete success.
"The appetite for Jam Coding is phenomenal. For parents and schools to know they can access our fun, safe and educational programs is a refreshing change from the usual menu of programs and services they are able to access.
The business model is unique and means that we can help schools with their entire provision without the need for heavy investment in upskilling and resources." Becky Jackson - Business Area Manager
How much can you earn?
*These are examples of figures previously achieved

The Investment:
When you become a Jam Coding Franchisee, you are not just buying the opportunity to run your own children's coding franchise, you're buying all of their experience as well.
Listed below are all the tools you will need to make it a success. How do they know? They have done it. Jam Coding have been through the highs and lows, overcome challenges, and perfected their model by doing it themselves for the past six years so that you don't have to.
Your tools for success:
Home-based business model with low overheads
A minimum 200 school territory
A training package over a 3-week period
Sales support & Training with the guarantee of supported school visits
5 school set-ups guaranteed, so you are earning early on
Jam Coding business management training program
Full product and service training
Client Relationship Management software training
Software and hardware to run all of our fundamental workshops for up to 2 groups
Jam Coding Stop Motion and Robotic equipment
All literature, stationery and tools required to run and monitor your business
Insurance policy for year 1
Membership with Federation for Small Business for year 1
A 5-year saleable franchise agreement with the option to renew

Could you run a Children's Coding Franchise Business?

Here are some of the qualities that make for a successful Jam Coding Franchisee:
Be determined to grow a thriving business for themselves
Be passionate about helping young people
Be able to manage staff and customers as an excellent communicator
Be motivated and have a positive, can-do mind set
Be organised and strategic in their approach to work
Be able to follow processes to help themselves succeed
Be fun!
Jam Thinking and Jam Coding were both established as honest and ethical businesses and will always be upfront and honest with you. This franchise model is a two-way process, they must be right for you, but you also have to be right for them in order for you both to succeed.
So, Jam Coding promise if you invest in them, they will invest in you and together they can help you create a successful Children's Children's Coding Franchise.
Please Note: We currently do not have territories available in Scotland
Find out more about the Jam Coding Business opportunity and running your own Children's Coding Franchise.
Click below now!