A Flexible, Fun Career Opportunity!
Jo Jingles is an established and successful Pre-School Music and Singing Franchise. Jo Jingles now has a network of over 80 franchisees (plus an additional 150 class presenters) running classes throughout the UK, Ireland and in Perth, W. Australia.
What are the main services offered by the business?
The Jo Jingles franchise provides an opportunity to run age specific fun, educational and interactive music, singing and movement classes for babies and pre-school age children.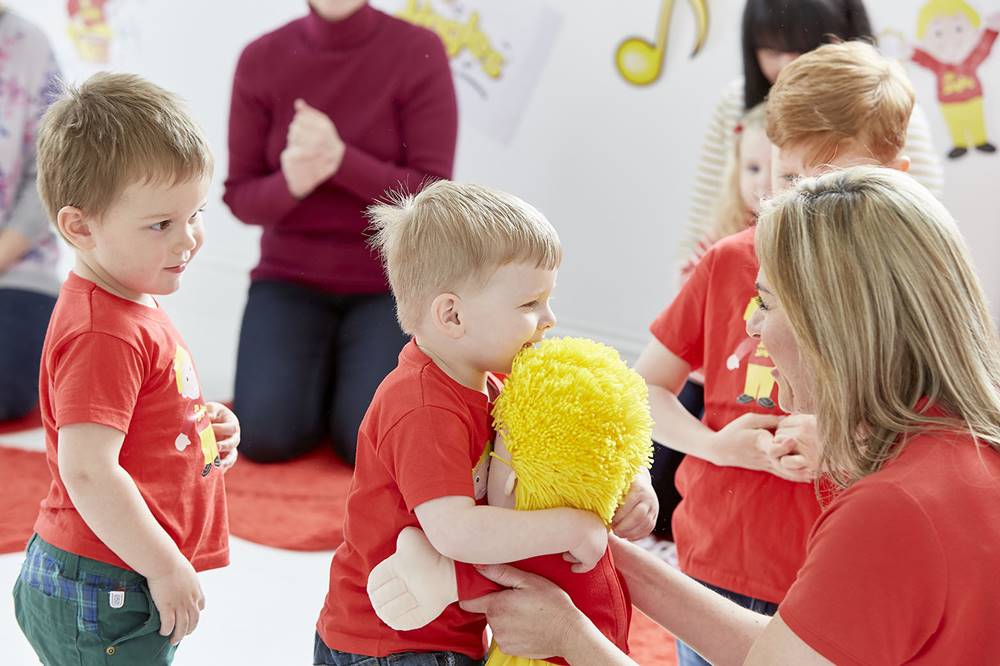 Most classes operate in public venues and halls, play centres, children's nurseries, schools and children's centres. Parties also provide additional income opportunities.
Many Jo Jingles franchisees are also now running intergenerational sessions in care homes too.
If you have always wanted to run your own business but lacked the confidence to 'go it alone' the Jo Jingles business format franchise model provides an excellent, 'tried and tested' opportunity to really give this a go.
How long has the franchise been established and how developed is the franchise network?
The Jo Jingles franchise was first launched in 1995, having been previously tested and developed in various locations for 4 years.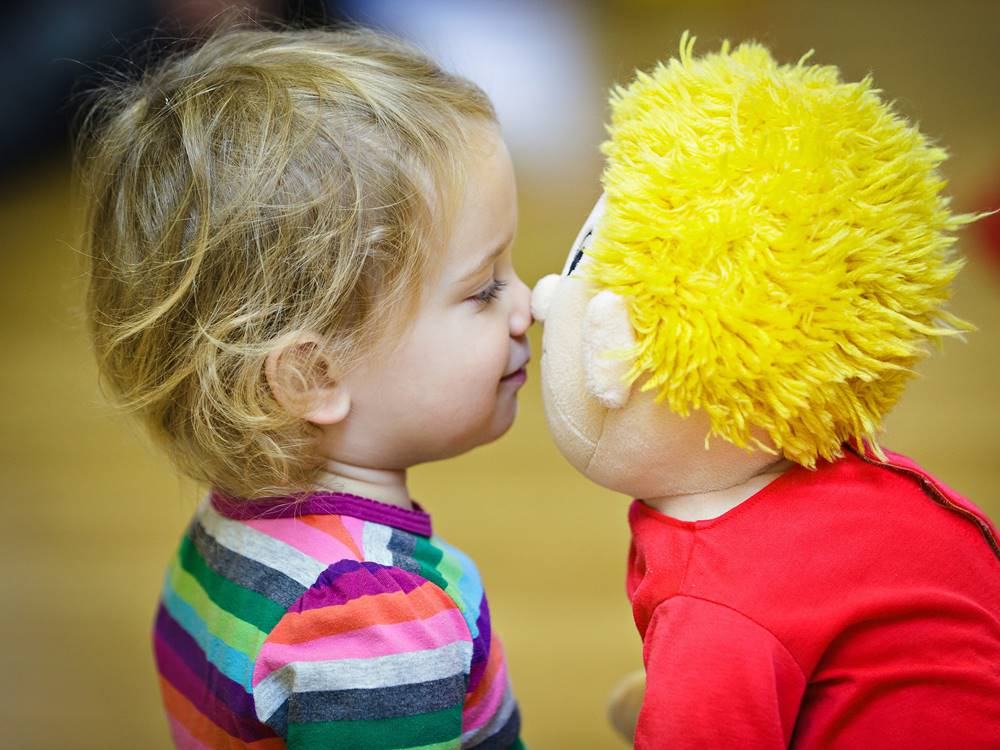 Now successfully running for over 23 years the Jo Jingles Network currently includes 80 franchisees covering key areas throughout the UK, Ireland and in Western Australia where they have 2 franchisees operating.
The current average length of time that franchisees stay with the Network is c.10 years' but they still have some who have been jingling for over 21 years!
Jo Jingles have been credited with Full Membership of the BFA since 2000.
What makes this franchise stand out from competitors?
A tried and tested fun but professional business model with a passion for providing an opportunity for like-minded individuals to run their own business with the support of an experienced and forward- thinking franchise development and support team.
Jo Jingles' key focus is on ensuring they provide the best possible musical experience for young children and their parents/carers by providing the most fun and educational introduction to music making.
Their creative and forward-thinking franchise Network offers constant support and ideas for new recruits.
However, in addition to their amazing franchisees, it is the unique character of their own 'little Jo' that helps to make their brand and classes stand-out! Only Jo Jingles franchisees have exclusive rights to this branded and trademarked character who adds a mischievous element to their classes and helps to keep them relevant in the fast-changing children's marketplace.
What would be my main roles as a franchise owner?
As a franchise owner you need to be good at multi-tasking, not afraid of a challenge and determined to succeed!
You will obviously be responsible for setting up and running your own Jo Jingles classes and researching and securing local suitable venues. If you purchase an existing Jo Jingles territory then it is likely that classes will already be up and running.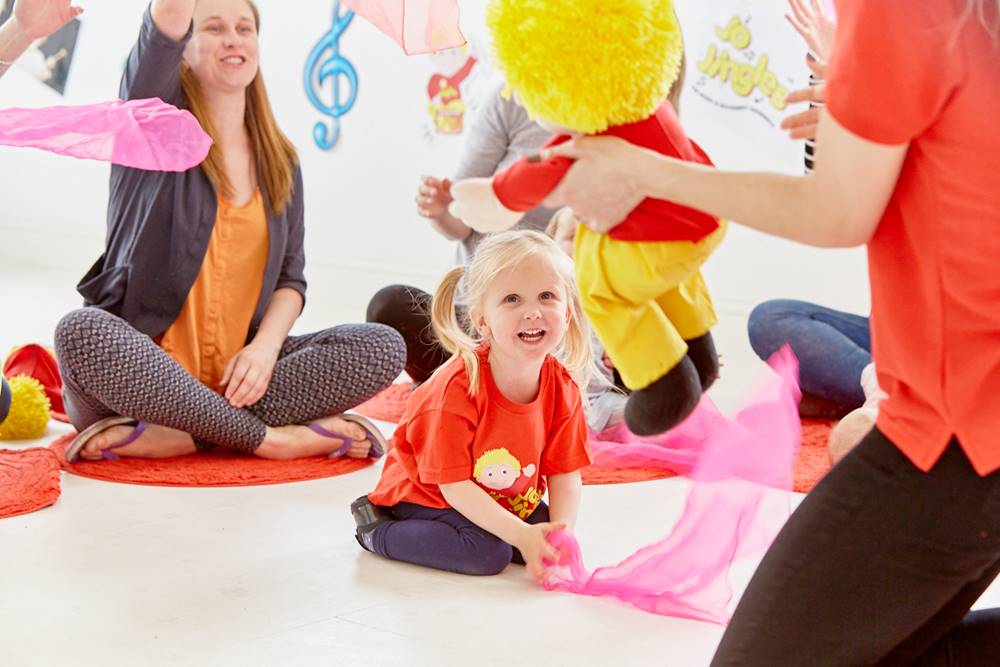 You will need to manage customer bookings and payments, using their bespoke branded online management system and deal with all customer enquiries for your area.
Ongoing marketing and promotion of your business is key so you will need to identify how to advertise your classes and what events you may want to participate in throughout your territory.
Marketing and promotion is essential to the ongoing success of your business but of course their national activities also help to support the brand.
Book-keeping and accounting skills are not absolutely essential but some ability with number-crunching and knowing the difference between profit and loss is definitely beneficial!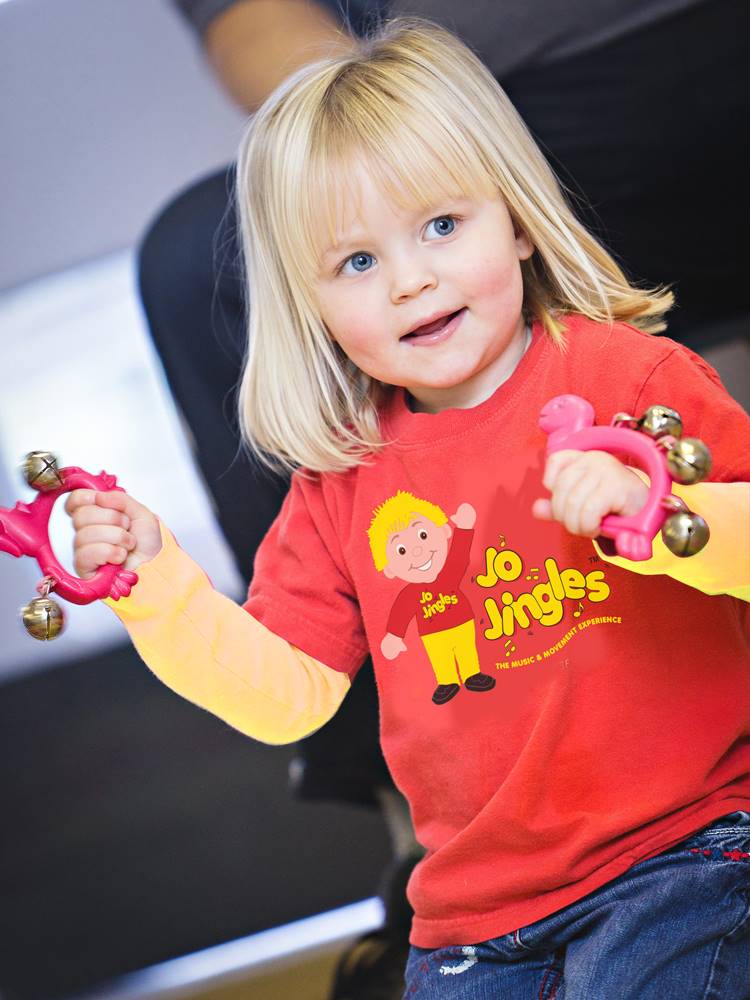 Developing class programmes for your sessions is also to be considered. Jo Jingles provide new franchisees with 3 years of programmes but generally many franchisees love to put their own 'spin' on material and over time do develop their own musical programmes using Jo Jingles' vast catalogue of music.
If you decide to expand your territory and business, and many franchisees do, you may employ class teachers. Jo Jingles provide lots of information and advice on recruitment but you are responsible for employing your own staff and managing their ongoing development.
So, you are expected to do a lot but don't under-estimate the amount of support you will receive from Jo Jingles' experienced and professional franchise team at their Head Office and the support of their existing Network.
What does a typical day involve for a franchisee?
Travelling to classes, transporting equipment into a class venue and then getting set-up and ready to welcome customers to your classes.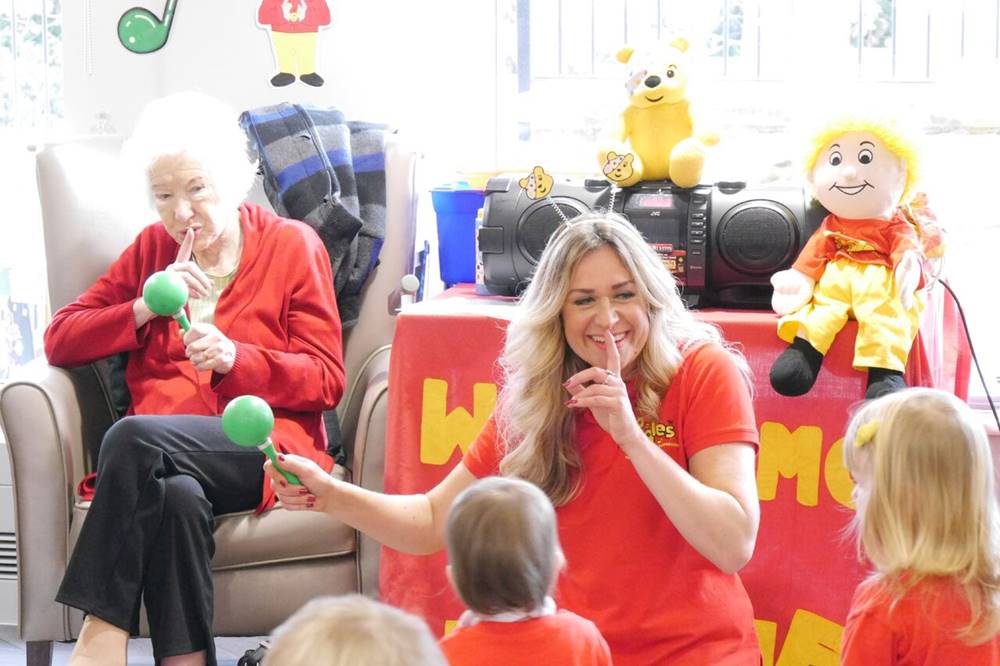 Classes typically start at 9.30am with each session lasting c.45 minutes and a 15 minute break between each class. Most franchisees run at least 3 classes each morning for different age groups and then may run nursery sessions in the afternoon.
Some areas also offer intergenerational sessions in care homes too. Most franchisees will run classes throughout the week and provide parties at weekends.
However, it's important to keep time back for administration, marketing, bookings and accounts and to make sure you have some relaxation time too!
Can I balance running the business around my family activities or other commitments?
The majority of the Jo Jingles franchise Network successfully combine running the business with the demands of juggling young children and family commitments. Jo Jingles is a flexible option and you are the manager of your own timetable but ultimately a business will only be as successful as the amount of effort you put into it.
Do not underestimate the amount of work required in setting up and running a franchise but Jo Jingles franchisees are testament to how work/life balance can be achieved.
What qualifications or experience do I need?

Jo Jingles do not require any specific qualifications to be a franchisee. If you do have a musical or singing background it certainly helps but is not essential.
You do need to be self-motivated, able to hold a tune and be passionate about being involved in the early years education and entertainment of young children.
You need to be a great communicator and really enjoy being with people. If you enjoy performing then Jo Jingles is a fun way to further exploit and hone your skills.
A business background is certainly helpful but Jo Jingles do provide you with comprehensive training enabling you to develop and master a good understanding of how to run your business.
The ability to multi-task, keep calm and always SMILE in challenging situations are key characteristics of Jo Jingles franchisees.
What training is provided?
Jo Jingles have a vested interest in making sure you have the support and the tools necessary to hit the ground running with your franchise. Your success is their success so they will provide all of the training you need to ensure your business flourishes.
Jo Jingles run an initial 4 to 5 day in-depth training course at their Head Office supported with in-class training and a one to one business advisory session prior to the launch of your business.
They also run regular group training meetings throughout the year and conferences giving you the chance to network and meet other Jo Jingles franchisees as well as the team at HQ.
Jo Jingles also support you with regular business coaching, visits to your classes by an appointed local mentor and/or representative from HQ and provide you with ongoing support, business solutions, development and ideas.
What sort of benefits might I realise once the business has matured?
Many franchisees reach a stage with the business where they want to expand or take more of a management role with their areas. Jo Jingles is very flexible and works with each franchisee on an individual basis to ensure they achieve their objectives.
Jo Jingles have franchisees achieving in excess of £170k per annum with a 50% profit to turnover ratio.
Employing class teachers allows you to expand or free up more time to be involved in special projects with our Network and Head Office e.g. training, mentoring, business development etc.
If you decide to sell your business then Jo Jingles work with you to ensure a positive result for all involved
Find out more about the Jo Jingles Business Opportunity and running your own Pre-School Music and Singing Franchise. Click the button below now!