Children's Music Franchise
Work with Nurseries and Pre-Schools providing an educational Children's Music Classes with Kiddleydivey!
Kiddleydivey has provided educational children's music classes for day nurseries and pre-schools for over 21 years. They are experts in the use of music to create themed educational activities to promote childrens development.
Kiddleydivey have also been providing music and movement programmes specialised for older adults, those with dementia, and other vulnerable groups. They have a fantastic reputation which has been built through providing excellent music and socialisation sessions to groups and individuals; to support their continued mobility; their communication, speech and language, their social interaction; their connection with memory; and their quality of life.
The Kiddleydivey Children's Music Franchise:
Kiddleydivey music classes for babies and young children are lively and fun and use humour and laughter to enhance the educational themes. Kiddleydivey uniquely, focus on working in nurseries and preschool environments although franchisees can of course provide open classes in halls and community settings as well.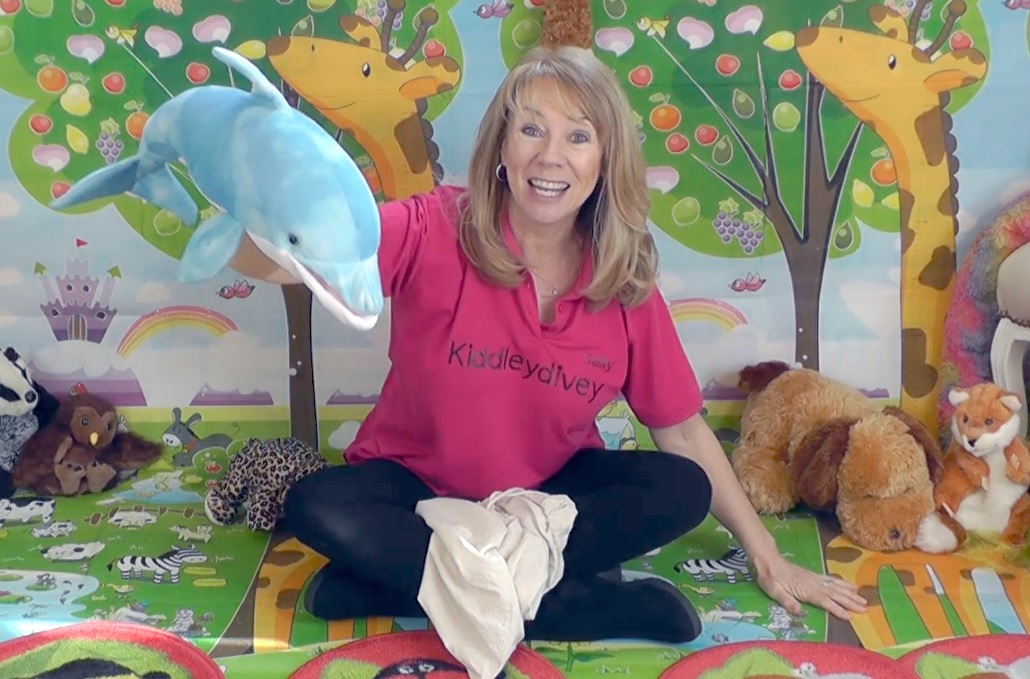 Franchisees also have the opportunity to work with the elderly and adults with additional needs. There are so many people with Alzheimer's and dementia in Great Britain. Current numbers stand at 820,000 but the number is growing every day. Music is one of the most effective ways to reach people with dementia, and Kiddleydivey has proved, over the years that their approach is successful and popular.
Kiddleydivey has worked with a number of established clients over the years:

You are, therefore, provided with music, songs, equipment and session plans to provide music classes for:
Babies and children up to four years and over
Therapeutic music sessions working with people with special needs
Specially designed sessions that involve children and older adults
Therapeutic music sessions for people with Alzheimer's and other types of dementia
Kiddleydivey support and train you to forge a business that you can be passionate about whilst helping others in the community to live happy and fulfilling lives.

Various Income Streams
Regular Sessions - As part of the franchise package franchisees will receive a list of care homes you can contact and meet with, to setup weekly or monthly sessions.
Music leader recruitment - Once you have established your session timetable, if you really want to grow the business opportunities and double the number of sessions you do, you can recruit music leaders to help you facilitate the sessions.
Private celebrations/Parties/Events - Promote your business at end of classes by mentioning Private Hire. The business model allows you to create your own bespoke event packages, creating a lucrative stream of income.
The Investment:
To run your own Kiddleydivey Chidlrne's Music Franchise, the investment is just £6,479+VAT.
As part of the franchise package you will receive:
A large exclusive territory

Specialised Music and Movement Programmes

Complete start up package including over £1,000 worth of equipment.

Training and continued support

Use of company brand materials
Find out more about running your own Kiddleydivey Children's Music Franchise. Click below now!
What

Our Franchisees Say

I wanted to be able to do the school run every morning and most evenings. I wanted to be able to work 3-4 days a week so that I would still have time to spend with my children. I knew how much money I would need to earn every month and Kiddleydivey lets me achieve that.Eve Whitmore, franchisee since 2014

I wanted a flexible business to work around my family that I felt confident I could run. Offering a great and rewarding business was important to me, along with the opportunity to bring in a substantial salary to support my family.Linley Chappells, franchisee since 2016

How many people can honestly say they love their job?! I feel privileged to be in a position where I can, hand on heart, say 'I do'. It's a change of career that requires drive and passion but one that I have never regretted. Knowing you have made a difference makes for unrivalled job satisfaction.Gunni Graygoose, franchisee since 2016
Why

Choose Us

Proven lead generation

The potential to expand

Low Start Up Costs
Related

Franchise Categories
Related

Franchise Types