Who is Clara James?
May 2020
Hear from the Founder, Dawn Strachan as she talks about how she went from being newly separated and going through divorce to running her own successful Tutoring Business, Clara James. Due to the success of the business Clara James are now expanding across the UK.
Prior to the lockdown it was suggested that 1 in 3 children in the UK have a tutor to support them with their academic studies. Parents are still looking for tutors. Very often it's because they are struggling to support them with their education during this time.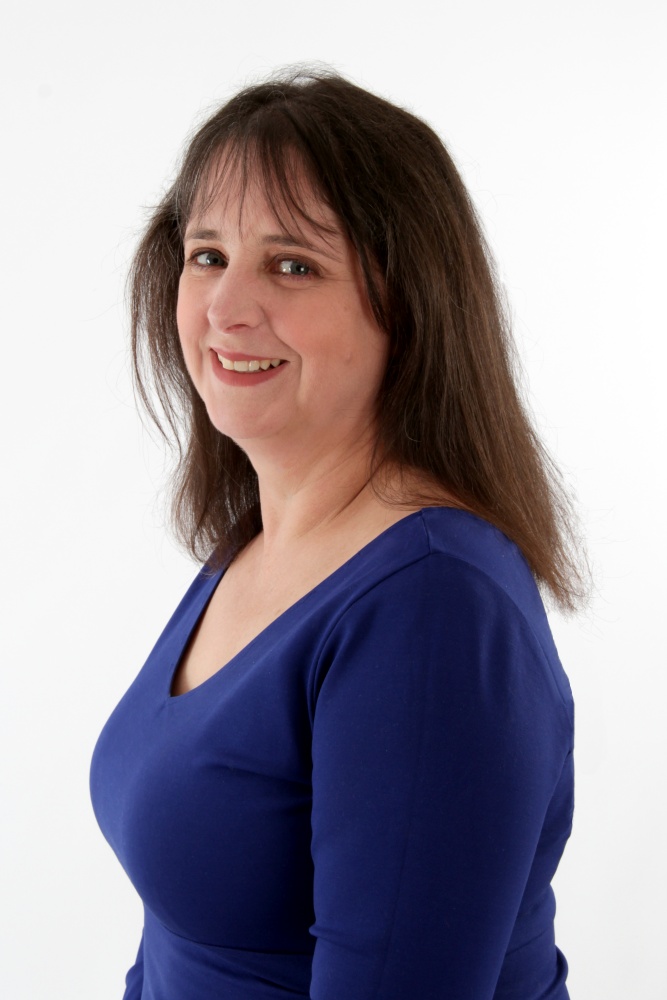 I started Clara James Tutoring in 2012. My goal at the time was to earn some extra money as a side-line to my part time job to help me cover my bills. Within 6 months it had become a fulltime business. Within 18 months I had more work than I was able to handle.
In 2012 I was newly separated and just going through divorce. I had spent most of my adult life working in childcare and education because it fitted in with having 3 young children. However, when we separated, I had to move out of the marital home, so I took a completely unrelated job just to pay the bills.
In my mind I was never going to work with children again. Neither was I ever going back to owning my own business. In the previous years I had worked in playgroups, nurseries, mainstream schools, autism bases, a residential home for children with autism, an NVQ assessor in Early Years and when I lost the house, I had created a fairly successful childminding business in the village.
However, within a couple of months of closing the childminding business and starting in a regular job, I realised how bored I was. I wanted to be creative and have variety in my day. I missed meeting people and supporting their growth.
I have a degree in childcare and education, but I'd never had an interest in qualifying as a teacher. I don't know now what inspired me, but I can remember the day like it was yesterday. I was decorating the spare bedroom at my mum's house and I phoned the local college to sign up for the PTTLLS course.
When I had been working as an NVQ assessor I often found that I would be 20 miles away at the same time my own kids would be finishing school. On an almost daily basis I was having to phone the school and ask them to look after my kids until I got there. I'd enjoyed the job, but it just wasn't practical or fair on the kids. That's why I'd started childminding, so that I could always be there for them.
Signing up to do the PTTLS course meant that I could go back to supporting adults in passing their NVQ in Early Years. However, I could do it from a college setting which would mean that I had regular hours and could guarantee being at home for my kids.
About 2 weeks into the course I made friends with a lady who had recently started tutoring. She suggested that I might enjoy it. Because I wasn't a qualified teacher, I didn't think it would be practical. However, the more she spoke about it, the more she sold me the idea.
I decided that I would be able to work with children studying at primary school level. I would also be capable of working with children with specific learning difficulties such as dyslexia, autism, etc. One Sunday evening when the kids were at their dad's for dinner, I sat down and wrote a profile for a national tutoring website.
I spoke about the experience I had of working in a variety of educational settings. How I believed people learn through keeping lessons varied and interesting. I spoke about my interest in dyslexia. The importance of boosting confidence and self-esteem. I set my price at £10 an hour as I didn't think I was worth any more than that and sat back and waited.
Nothing.
Then a family got in touch.
A friend and I brainstormed everything we would expect from a tutor if we wanted one for our own children. We decided that we would want the tutor to come to us. We would want access to the lessons plans so that we knew what was been covered in the lessons. Feedback on how the lessons went would also be important to us.
This was the founding basis of the company.
I gradually created a website and received a lot of work through this as people didn't have to pay for my details. I explained what I did and asked for testimonials to back it up.
When I started, I put a lot of thought into what parents would expect from a tutor. I combined this with the experience I had with working with such a huge range of people.
Before that first lesson I created a complete lesson plan and sent it to the parents. It included the activities we would do, how and why. The resources I would need. A space for feedback to jot down during the lesson and somewhere that the child could comment on what they felt about the individual activities and the lesson.
I took everything with me that would be needed in the lessons including a starter pack for the child. This was a folder which contained a pad, pencils, pens, everything they may need during the lessons. This meant the parents had no additional expenses.
I've also found that very often the child doesn't want a tutor. It's the parents which instigate it. By providing the child with a gift it helped to break down the barriers. Using a range of resources and making the lessons enjoyable, also helped knock down these obstacles.
I believe that if we can knock down the barriers the child is in a better state of mind to learn. The more they feel inspired the more they will want to participate. The more they participate the more practice they get. Practice brings improvement and improvement brings confidence. Confidence provides the willingness to have a go and the better they get.
It builds a self-fulfilling prophecy.
Conversations with people suggested I put my prices up. I doubled them. Within a couple of weeks someone else got in touch. Then another and another.
Not long after, a friend of my ex-husband heard that I was tutoring. She asked if I would be willing to help her daughter with her GCSE maths. At the time I didn't have the confidence to say no. I said I'd have a go and if they weren't happy, they could stop at any time. I wouldn't take offence.
We agreed to try and that summer she got the 'C' she had wanted.
This had a huge effect on my reputation as they were well known and well liked in the village. Over the years I have continued to raise my prices. For the past 7 years I have had a constant waiting list.
A neighbour asked for advice on becoming a French tutor. We spoke for a couple of hours and I leant her my training folder. I don't hear from her very often these days as we are both busy. However, I support the daughter of a friend of hers. She has become the most popular French tutor in the town.
A couple of years later, another friend that I had met when my lad played rugby, asked for help in building up her tutoring business. She had nothing but a drip of work coming in. Now she has a waiting list.
There's a team of us now working at Clara James Tutoring and we continue to go from strength to strength. Last year we set about franchising the business. When we set off, we were known as Starr Tutoring. Starr was my maiden name.
As part of the franchise we had to trade-mark the name. Starr Tutoring was contested, so we rebranded and became known as Clara James Tutoring.
Clara is my oldest daughter and my reason for learning about dyslexia. Jamie is my son. James was also my Dad's middle name. My dad died from a fatal heart attack when I was just 16 years old. He was a huge influence in my life.
The logo is an Angel. Angel is my youngest daughter.
Due to the success of the business Clara James are now expanding across the UK. Click below to find out more about the Clara James Franchise opportunity.