Why a carefully selected franchise territory is SO important
September 2023
Hear from MagiKats Director, Sarah Marsh as she sets out what it is so important selecting a franchise territory when you are launching a franchised business.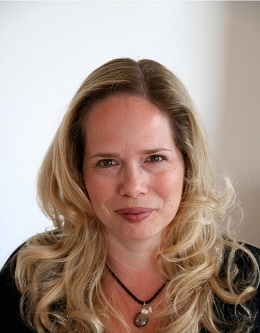 Many franchise systems have exclusive territories that they offer to franchisees. There are number of reasons why someone looking into a franchise would want this: security, a guaranteed customer base, a location that they know well. But is simply having an exclusive territory enough? What if the territory does not have the right kind of potential customer? What if it is too small for the franchisee to reach their goals for business growth? It is not good enough to simply have a 'territory' – it has to be a GOOD territory.
The factors that make up a good territory
The factors that make up a good territory will, naturally, vary from business to business. When launching a franchised business, the Franchisors, most likely, look to build territories for their franchisees that will give them the best return on investment.
Here are some of the common factors that may be taken into account.
Number of people: This is an obvious one – if there are not very many people in a territory, then a franchisee will need a much larger percentage of the population to make their business a success. But what about the TYPE of people? If running a children's education business, it's no good being in an area full of retirement homes!

Geography: If the franchise business relies on people visiting them at a central location (such as a shop) then how easily can people get to that shop? Is there easy parking nearby? Will they have to cross a river, where there is only one bridge that gets regularly congested? One factor that is often overlooked is travel time – how long will a customer be prepared to travel to reach that shop?

Coffee shops: This could also be called 'restaurants', or 'gyms' – it basically refers to disposable income. If the franchise business could be considered something of a "nice to have", rather than a necessity, then looking around at other local businesses should be a good guide as to how much disposable income the locals have. If there are lots of coffee shops, restaurants, gyms, and so on, then there is disposable income.
All these factors (and probably many more) will be taken into account as a franchisor sets up their business and starts attracting franchisees to its network. The better franchisors will spend lots of time getting this initial assessment right. At MagiKats, when we started over ten years ago, we spent time doing exactly that and our existing franchisees all have exclusive territories from which they can operate their Tution Centres.
A maturing network
People move, new areas are developed, the local economy evolves. When looking at buying a franchise, an interesting question to ask is, "How current is your data"? Is the franchisor still relying on that initial work, or have they kept current?
I was inspired to write this article for the exact reason that at MagiKats we have just completed a comprehensive review of all our territories. Over almost twenty years, we have gathered extensive customer data, so we know WHO makes up our best customers. We know how far our existing customers travel to reach one of our Tuition Centres. We have the latest demographic data which was released mid 2023, so we know how many children live in an area, and what the profile of the local households is. We know how many of those children need to be enrolled in one of our programmes to make that local business a success.
I don't want to give away any trade secrets, so I won't explain any more about the data we have, but we have worked carefully to ensure that our territories are fair and all have the potential to provide substantial MagiKats businesses. Now this updated territory map is ready, we are able to advise anyone applying for a franchise with us not only which territories are available in their area, but which of those are the strongest ones.
An added bonus is that for our existing network, any franchisee looking to expand now has the latest data at their disposal too – helping them to identify the best location for a new Tuition Centre.
Support from the professionals
For this project, we worked with Atlas Mapping, who specialise in providing territories for franchise networks, and have worked with some of the largest education franchises in the industry. Stuart from Atlas commented, "Working with MagiKats to help them with their territory network creation is incredibly insightful and a demonstration of how franchising can repeat success across a country. The growing network of franchisees has provided data on how far customers are willing to travel and shown that this is a predictable trait. Combining this with demographics showing the total number of potential customers in each catchment area, and having a deep understanding of each franchisee's circumstances, has enabled us to fully maximise all of the fair franchise opportunities across the country."
I'm looking for a franchise, what can i do to check the territory on offer is a good one?
Hopefully this article has given you an idea of some useful questions to ask any franchisor. Do they have demographic data (and from which year)? Specifically for an education franchise – does the franchisor know how many schools there are in an area? At MagiKats, we have all local schools mapped, so we can answer that one straight away. What you can do is check which of those local schools are in special measures, or considered outstanding – and then discuss with the franchisor the positive and negative aspects of the results.
What a franchisor cannot easily do is walk around each territory on their map. You can! Take a walk or drive around the territory you are considering and look for that 'X' factor. Are there indicators of disposable income (like coffee shops)? Are there lots of well maintained family homes? Are there lots of community centres, churches, playgrounds – basically signs of an active community?
Of course, the franchise you are considering might not rely on any of these factors to be successful. If you are looking at a B2B franchise then your criteria might be how many local businesses there are and if they are geographically spread out or all in business parks? Basically, try and think what your ideal customer might look like and see if you can find them in your prospective territory!
Finally, use any local knowledge you may have and trust your gut. You need to have confidence that the territory on offer is right for you – and that goes for the franchise you are considering buying as well!
Find out more about the MagiKats Franchise by clicking below now!