Jacqui Shaw, WPA
February 2015
WPA Franchise Owner Jacqui Shaw is the focus of our 'women in franchising' feature for February 2015.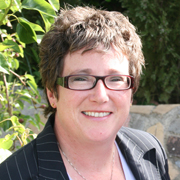 As well as running her own successful health insurance business, Jacqui was last month awarded the prestigious 'Franchisee of the year' award in the WPA network at their annual conference which was held in Frankfurt, Germany. WPA described Jacqui as a true example of an outstanding franchisee; 'Dedicated, professional with an empathy and understanding for all her customers'.
Jacqui joined WPA in May 2011 and runs the franchise with her business partner, Account Manager, Pauline Neal in Torbay, Devon. Together they have built a strong and thriving business looking after over 1100 customers. Jacqui explains how she came to start her own business, "I was working in the insurance industry already but wanted to run my own business. WPA provided a great opportunity to start my own business, in an industry that I had experience in, but where I had the infrastructure of a proven business model to reduce the risk. WPA had an excellent reputation."
Jacqui had her own funds, so didn't require financial support to start her business, though the WPA franchise is relatively inexpensive at £7677.00 + VAT, plus £2,500 returnable fidelity bond (VAT exempt). For established franchises, some of the main UK banks with specialist franchise departments can provide up to 70% of the total start-up costs you may require, including working capital to see you through the start-up phase, subject to personal circumstances.
Jacqui explains how her business began "To start the business, we had a week's worth of training at head office and a mentor to help with any questions or advice that we needed. This gave me all the information I needed to run my business, with the fall-back of my mentor whenever I had any queries. As a region, we all meet regularly for updates and training or to just exchange ideas and support one another."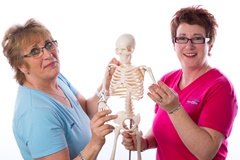 Starting a business is not for the faint-hearted. You do need to have a lot of confidence, self-believe and determination. These characteristics, combined with the established services offered by the company, and the support and guidance of the franchisor all come together in order to succeed." she continues.
WPA is one of the largest medical insurance companies in the UK looking after around 300,000 customers. WPA operate in the private client, small corporate and large corporate market places and have won a well-deserved reputation for excellence of customer service.
For franchisees, the day-to-day activities involve a primary focus on client management, as Jacqui explains "For me, it is mainly about talking to and visiting my clients and prospective clients. Presenting health care solutions and answering any questions that they have relating to their policy and claiming. Predominantly we receive our business from the introducer arrangements we have set up and from referrals. We supplement this with networking and strategic relationships with key business influencers in our territory."
As Jacqui has experienced the results of several years of hard-work and achievement has culminated in winning the 'Franchisee of the Year' award for 2015, a fantastic achievement. Jacqui reflects on her award "This is such a wonderful accolade and really reflects all the effort put in by our team. We are simply thrilled and inspired to continue growing our business".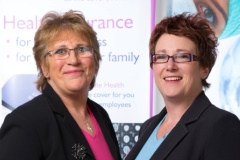 "Four years on from starting out, I have so much more flexibility in my life, I am my own boss and we know our customers really well. I think the key to success is having a consultative approach, a good product knowledge and being someone who is willing and able to lead from the front. WPA is all about personal service, honesty and integrity and being an insurer that wants to do the right thing by its customers, and this fits perfectly for me." she comments.
Investing in a franchise is a decision to be made carefully, and there is lots of information on www.FemaleFranchise.co.uk to help you every step of the way, from ascertaining whether you are suited to self-employment, to identifying the right business to suit your skills, experience and lifestyle.
Jacqui shares her thoughts on what to consider when considering buying a franchise "Talk to other franchisees and obtain a really good understanding of how they work, the amount of effort they invest in their business and the results they have achieved. Be aware that you need to have significant funds behind you to enable you to grow your business without financial pressure."
And in respect to the future for her own business, she advises "Onwards and upwards, there are no limits to what we can achieve."
To find out more about the WPA Franchise, please visit their profile page, to see how you can follow in Jacqui's footsteps in starting your own successful business.