What's it really like to set up and run a Children's Tutoring franchise?
November 2019
This is a question we get asked a lot. Understandably, people want to know what they're letting themselves in for before buying a MagiKats franchise.
We asked three of our Principals about why they chose MagiKats and about their experience of running a MagiKats educational franchise: Rachel who opened her MagiKats workshop in Coventry South in September this year, Sabeena, who opened MagiKats Woodford in May 2019 and Harsha who has been running her MagiKats centre in Rugby since 2016.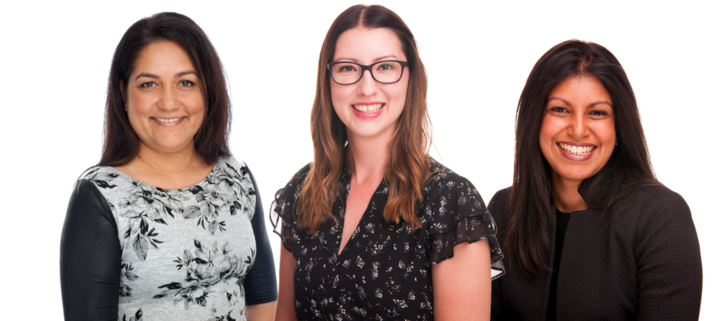 Harsha, Rachel and Sabeena
What's your background?
Rachel: I'm a qualified and experienced teacher and I still teach in a primary school. However, after taking time off to travel with my husband, I was inspired to start my own tutoring business. I bought my franchise in April 2019 and opened in September.
Sabeena: I have a degree in maths and a strong background in commercial finance. I spent 6 years working for Monsoon Accessorize where I was responsible for the International Franchise and Subsidiary partners during which time learnt a lot about how franchises worked from both sides. I'm married with a 2-year-old daughter. I bought my MagiKats franchise in early 2019 and opened at the end of May.
Harsha: I have a background in accounting and the travel industry. I first joined MagiKats in 2013 as a mentor and in 2016 I bought my own franchise and became a Principal.
Why did you decide to run your own franchise?
Rachel: I came across MagiKats whilst looking for private tuition opportunities and I was instantly drawn to their ethos. The reason I become a teacher was because I have a passion for providing children with the necessary skills needed for their future. I wanted to do something where I could combine my desire to run my own business with education. An educational franchise allowed me to do that.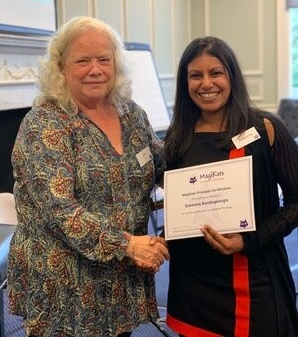 Sabeena: I was drawn to the idea of a franchise when I was on maternity leave because I wanted a way of being able to enjoy a good work life balance and I've always wanted my own business.
I was also looking for a change, having worked for large retail companies for some time and I wanted a way of giving back to my community.
I knew I'd need to carry on working with my former company for a bit to pay the bills while I built the business up so I needed something where that would be possible.
Harsha: My passion is working with children in my local community and that has been realised with MagiKats. Buying the franchise seemed like an exciting and natural progression from being a mentor.
I knew how the system was organised and that the MagiKats method works. I am proud to be able to provide a fun, interactive environment for my students.
What made you choose MagiKats?
Rachel: After looking into MagiKats in more detail, it was clear that the educational support MagiKats provides agreed with my own personal values about tutoring. I particularly like the fact that MagiKats follows the National Curriculum and is set up in a way that allows you to tutor children in traditional ways, rather than using computers. I was also impressed with how MagiKats offers a personal programme of study to every child who is enrolled through the carefully planned work and software.
Sabeena: I started by looking at the Top 100 Franchises and MagiKats stood out because of its ethos and its teaching methods. It's a unique model compared to competitors and I like the fact it's been tried and tested for many years in other centres.
I totally believe in the way it teaches students using the resources and the material used in the worksheets and that helps me sell it to my customers.
Harsha: I was originally drawn to MagiKats because it has a unique system which is tailored to every child's individual needs and the tuition is in line with the national curriculum.
How did you get started?
Rachel: Since April, I have been spending a lot of my time learning the MagiKats materials and promoting the new centre in my local area. Before opening, you need to complete a range of different tasks at home, as well as do five days of training in Farnham. There is so much to learn about the business itself and how to market it well, particularly as I don't have a background in this, but I have received lots of help from MagiKats.
Posting flyers has been one of the most time-consuming marketing activities so far. I also had to find a suitable venue. I wanted to make sure that mine had a room with big/plenty of windows to let lots of light in and plenty of parking. I am hiring a meeting room in a church, rather than the church hall, so that the space isn't overwhelmingly large. I am also lucky that my venue isn't on a busy road for drop off and pick up of the students.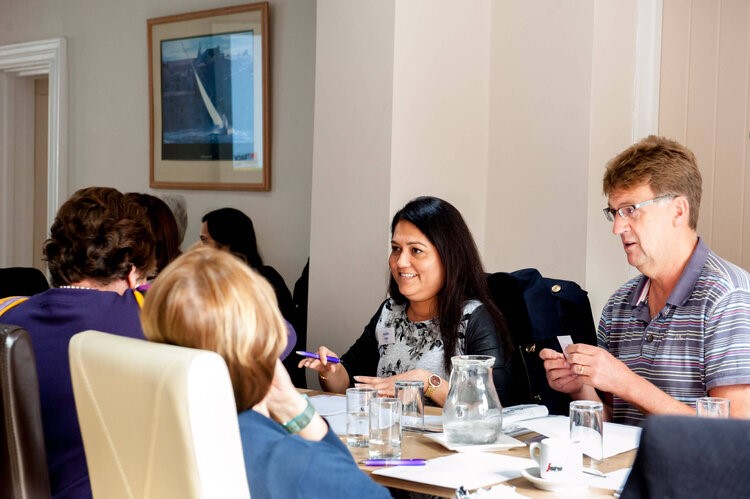 Harsha: I took over an existing centre, so my experience is slightly different to Rachel and Sabeena as it was already well established, and I was familiar with a lot of the work.
Sabeena: Once you've bought the franchise you receive lots of support and information from head office. You also have to provide a 3-year business plan.
I estimated my potential profit by doing several scenarios for my business plan and working out the minimum number of enrolments I needed to break even. That then meant I could set myself a realistic target for my first twelve months.
You also need to provide an updated marketing plan and a list of enquiries you have had over the month every month to head office.
Finally, before I opened for business, I ran a two-hour training session with each staff member using the MagiKats' materials and some further examples I printed out myself.
What has your MagiKats experience been like so far?
Rachel: So far, there has been a high workload in getting it all set up, but nothing that has been too overwhelming, and it was an enjoyable process working towards opening in September. I have now been open for 1 month and have 3 enrolments, with two more placements booked in over the next week. I'm really happy with how it has developed so far.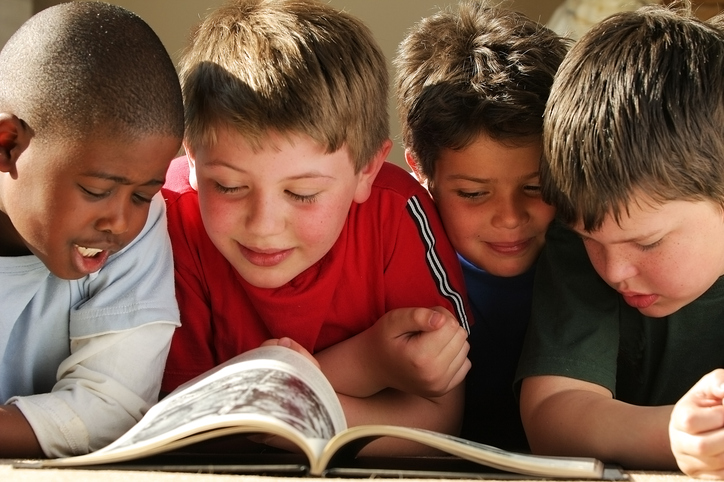 Sabeena: So far, I've really enjoyed it and it's completely different to what I normally do which is great. I have two fantastic mentors which helps. It took about 6 weeks to get my first enquiry and that was after lots of leafleting in shops, cafes, door to door, and with Facebook posts and adverts in a local magazine.
Harsha: I find running the MagiKats centre really rewarding and I take great pride in seeing the students continue to flourish and achieve their full potential. I love the parents' comments and feedback about the positive impact MagiKats has had on their child's studies. Another aspect of the role is that it gives me great flexibility with my work life balance, so I am able to maintain a fulfilling lifestyle.
What is your working day like?
Rachel: So far, I have focused on marketing, which involves: Facebook posts (paid and free), entering details on local business sites, posting flyers in homes, contacting the local press, contacting schools, and looking for promotional opportunities within the local area (sports and shopping centres).
There are also lots of resources to prepare, which allow for the hands-on part of the learning, so any spare moment I have, I am cutting and laminating these (with the help of my husband who is being very supportive)!
There has also been a good amount of time spent getting my head around how to prepare for and what to take to each workshop. The small starting number of enrolments has helped me get used to what I need to do, and I now feel confident going forward as my numbers grow.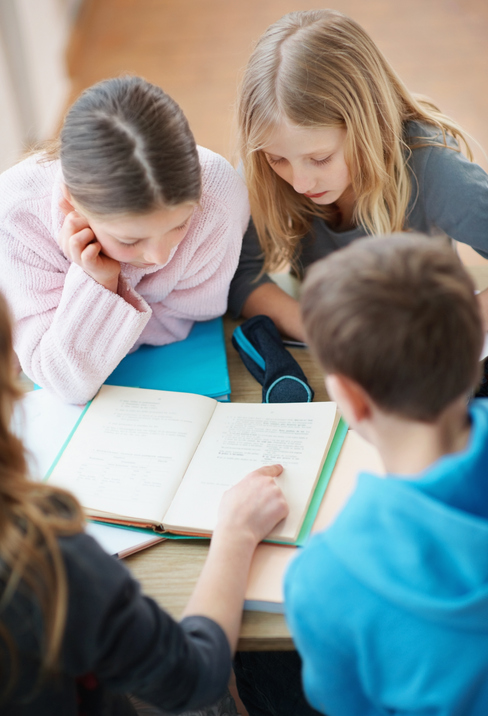 Sabeena: I spend 4 hours a week at the actual workshops. In addition to that, on at least five days a week I generally spend a couple of hours in the evening dealing with marketing, writing emails, admin and printing for the workshops, etc. Marketing is an ongoing and really important part of what I do, particularly as I do not have a permanent location yet so we're not physically visible. As I still have a day job, it's important that I'm very organised.
Harsha: Generally, my daily duties in my office at home include marketing and advertising campaigns i.e. Facebook and Google AdWords. Also, I check the homework and give feedback to the parents, arrange the workshop set up, arrange placements for the new enquires and manage all aspects of the accounts, including payroll.
At the centre, which is hired, I arrive one hour early to set up the desks and chairs, display all the activities, stationery and folders in the relevant areas and update the notice board. When the tutors arrive, I brief them on their lesson plan. While the workshop session is in progress, I go through all the homework handed in to offer direct feedback, if necessary.
How to you deal with enquiries and parents?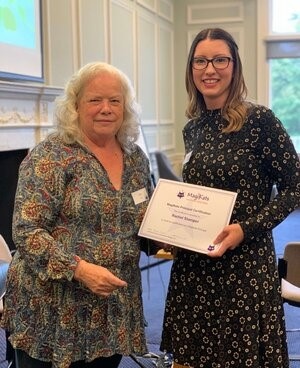 Rachel: I have had just over 20 enquiries now, most of them have been through Facebook Messenger from the Facebook advertising that I have done.
I have had a handful of emails and no more than five people have enquired by phoning. Most enquiries have been to do with the cost and workshop times.
I simply answer their questions and, if they provide me with their email, I will send over further information about the programme. Out of 20 enquiries, I have booked in five placements.
Sabeena: When I get a first enquiry, I normally email them back with a brochure, and then try and find out as much about the child as I can. That includes booking time for a phone call.
I then ask the parents to bring their child in for a free placement so that I can assess which stage to start them at and what level to set their core work at.
This gets the parents and child/children into the centre and once the child has had a session with us, they seem to really enjoy themselves. Giving feedback to the parents straight away and showing them the work and highlighting areas I suggest they need help with and where their strengths lie normally sells the centre.
Once they're enrolled, a lot of my communication with parents is by email or text and a few phone calls. I will have parent meetings once I have been open for a longer time and have more enrolments.
Harsha: I work in similar way to Sabeena. The first step to enrolling a student is to book a free placement session. At this meeting we discuss the parents' and student's concerns and goals, before working with the student one-to-one to pick out areas that would benefit from extra work. We discuss priorities and set targets. This meeting helps us to identify the materials that we will bring together to offer an effective tailor-made programme.
I then communicate with the parents through various methods – i.e. email, phone, social media and face to face. I arrange parent meetings every 6 months but also as often as the parents request where we discuss their progress and goals. There are also regular updates on the notice board located outside the workshop.
Any other tips for anyone considering a MagiKats franchise?
Rachel: I feel that it is really important to have mentors who I can trust. Obviously, I am looking for mentors who have a good subject knowledge, as well as being able to fully engage with the children to make learning fun and exciting.
Sabeena: You need to be the right fit for MagiKats, and they need to be the right fit for you. I also think you need to be a good communicator, be good at managing your staff and motivating them so that your enthusiasm for the programme rubs off on them and therefore your students also feel this too. You need to be organised and self-motivated with a positive attitude.
Harsha: My advice for anyone buying a MagiKats franchise is that it's a very fulfilling experience with great flexibility for work/life balance but you must be dedicated to the business wholeheartedly to help it grow.
Find out more about how you can become a MagiKats Franchisee and run your own sucessful Children's Tutoring Business. Click below now!