Do you want 2020 to be the year where you create the work life balance that you've been yearning?
Over the past few years, parents finding tutors to help their children get by at school has grown exponentially. It is now suggested that 1 in 3 children in the UK have a tutor to support them with their academic studies. Because of this growth, it is expected that by 2020, tutoring will be a £123 billion-pound global business!
The Franchise Opportunity:
Clara James franchisees always travel to the student; they use a range of resources that are tailor-made to the needs of that specific child.
Clara James Tutoring Businesses provide English and Maths tuition for children from reception to the end of GCSE. A lot of the children they work with have some form of specific learning difficulty (training will be given on working with a dyslexic or autistic child).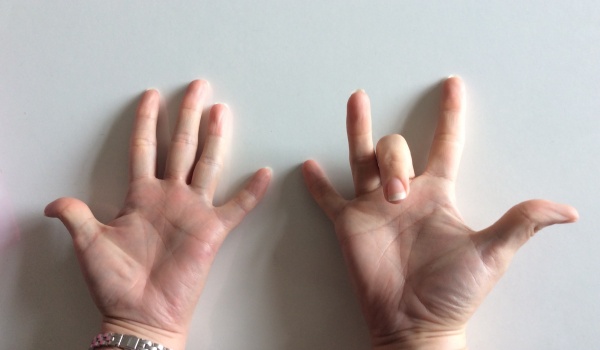 Clara James Tutors do not carry out a formal assessment of the child because they believe that if the first time the child meets the tutor they are given a test to carry out, it is unlikely they will work at the full potential. However, if the tutor/ franchisee talks to the family and they agree between themselves the areas in which the child needs/ wants to focus and this is used to observe and move forward. The child normally knows what they find hard.
What hours will I work?
Your diary is yours to set, but you must be prepared to do some tutoring on an evening or weekend.
What can I earn?
There are two options available:
Option 1: Be the sole tutor in your business
If you were to work a 30-hour week and earn £35/hour (depending on area), you could earn £1,050/ week (before expenses) which equates to £4,200/month. Although this is perfectly reasonable, you may choose to dedicate less hours than this to tutoring. It could also be that the demand for work may dictate that you take on tutors to work with you and lighten the load!
Option 2: Employ tutors within your business
If this is the case, you would expect to pay the tutor £22/hour. If you are charging the parent £35/hour (dependent on area) you will make £13/hour that the tutor works (before expenses). Therefore, as an example, if you have 1 tutor working 15 hours a week for you, you will receive £195/ week before expenses (£780/month).
Tutors working 10 hours each a week would earn you £260/ week before expenses (£1,040/ month). Therefore, it is reasonable to expect that you could have low overheads and a reasonable income in a market where demand is proven to be getting greater, year on year.
Don't have any business or tutoring experience?

Don't worry, Clara James Tutoring are there to support you every step of the way.
Their systems, training and support are designed so that anyone can acquire the skills they need to become the owner-operator of their own successful Clara James Children's Education Franchise, with no previous experience required.
The advantages of purchasing the Clara James Franchise includes:
Low entry cost from £8,975 +VAT for everything (depending on area) that you need including a defined territory, training, a comprehensive starter pack, £1,000 of Google AdWords and Facebook Ads to help you get started
No fees for the first 3 months!
A huge demand from those looking for the quality of tutoring that their systems and techniques offer
Be your own boss. Set your own diary and work your own hours
Tried and tested marketing campaigns
Tremendous referral business
Run your business from home
Low overheads
Recognised twice as finalists for a national customer service award
Ongoing head office support and training
Comprehensive training manuals
Uniforms supplied
The perfect blend of income and lifestyle
Clara James Tutoring believe that in any business the ability to market business is fundamental. When you strive to constantly improve and be the best tailor-made Children's Education Franchise there is, marketing becomes a whole lot easier and your business can't help but succeed!
What training and support is available?
Clara James Tutoring is proud of the training and support that is available to their franchisees – it's extensive!
5-day induction and training
Courses, webinars, workshops and meetings
Online training
1:1 business reviews
Support from head office is just a phone call or email away
The Investment:
Depending on the size of territory you wish to take there are three different levels of investment; £9,995 + VAT, £12,995 + VAT or £18,995 + VAT.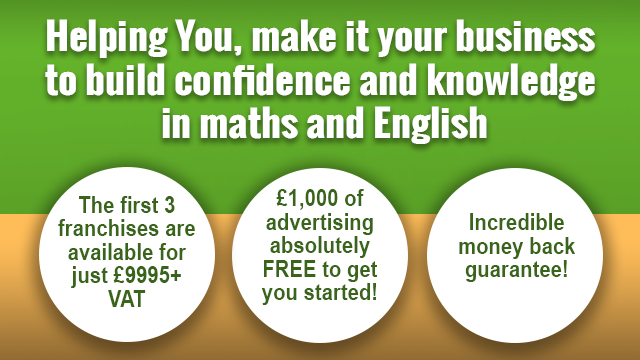 Do you have what it takes to run a Clara James Tutoring Business?

It takes someone special to be a Clara James Tutoring Franchisee. You will need to be willing to carry out some of the tutoring yourself so that when you speak to a potential family you can speak with passion and experience. You can acknowledge them as someone you want to help not just another lead.
In addition, you will be:
Self-motivated and enjoy hard work
Entrepreneurial
Keen to generate income and profit
Determined to succeed
Creative
Organised
Passionate about building confidence and knowledge in maths & English in those that you work with
Able to drive
Customer focused
Keen to learn
A people person, able to listen as well as to talk
Find out more about the Clara James Tutoring Business opportunity and running your own successful Children's Education Franchise. Click below now!