Choosing a Franchise That's Right for You
October 2014
Suzie McCafferty, Managing Director of Platinum Wave, an independent BFA accredited franchise consultancy.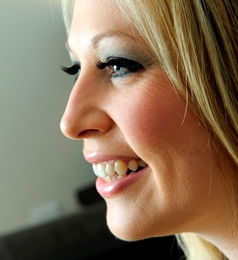 Suzie is regarded as one of the UK's foremost franchising experts having worked in the sector for over 14 years having successfully built her own international franchising networks and establishing multi-million pound companies through franchising in countries such as the UK, Europe, the Middle East and even the Caribbean.
As a finalist in Young Entrepreneur of the Year Awards 2006 and 2011, Suzie is an Affiliate member of the British Franchise Association (bfa), was a judge of the bfa's Franchisor and Franchisee of the Year Awards 2014 and was Chairperson for the Scottish Franchise Forum, part of the bfa, in 2009 and 2010.
Suzie shares her knowledge and experience in helping you in how you select the right franchise for you...
"Choosing a franchise can be a daunting task. At last count there were some 929 franchise brands operating in the UK in a huge variety of sectors from children's sports coaching and lawn maintenance to property letting.
How do you research such a vast sector and how do you decide which opportunities might be right for you?
The first thing to do is some self-assessment. What kind of working environment do you like, what is your working style, what income level do you need to achieve, what level of investment do you have to invest, how quickly do you need to be making a return on your investment and what work life balance would you like. Whatever your personal criteria there will be a franchise out there which can satisfy them.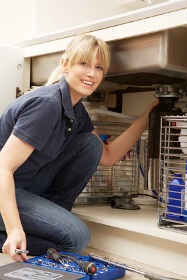 There are franchises, which can be run on a part-time or full time basis by you, as well as management franchises where you appoint a manager to run it for you, which may be ideal if you have other businesses or commitments outside of the franchise. Some franchises can be run from a home office or a van but others will require a commitment in terms of leasing premises and so forth, such as fast food.
Initial research can be carried out using various websites and publications dedicated to the franchise sector. The British Franchise Association for example has a fantastic amount of information on its website as well as running impartial seminars throughout the country where you can learn more about franchising.
The second stage should be to visit some of the major franchising exhibitions where you can meet franchisors face-to-face and discuss opportunities in greater detail. Once you have shortlisted your top franchise businesses you should attend a discovery day with each franchisor where you can gain a more in-depth appreciation of the franchise opportunity as well as "get a feel" for the overall culture and ethos of the business you would be joining.
Much will depend on what level of investment you have available. Franchises can range from under £5,000 to many hundreds of thousands of pounds. Obviously the higher the investment the greater return you would expect from the business. However, you do not need to fund it all yourself. The specialist franchise divisions of the major banks will lend up to 70% of the franchise set up costs (including working capital) depending on the strength of your application and business plan. Also remember that you will need some contingency funds for your personal and business out goings in the early days of the franchise until it starts generating revenue.
The question of what sector to enter is not an easy one. In most cases it is not essential to have previous experience in the particular field as the franchisor will want to train you fully in their own methods, processes and systems. However, if there is something you are passionate about or if you have a skill or qualification that is relevant it makes sense to try and find a franchise, which matches your interests.
Why invest in a franchise rather than launch your own business?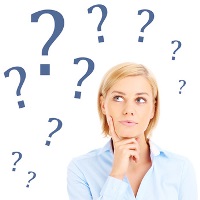 The main reason is that franchise backed businesses have a much higher survival rate than the majority of businesses – six to seven times more likely to succeed according to independent research. Franchisors need to prove they have a profitable and sustainable business model before offering a franchise so you are buying into a tried and tested business. Also you are in business for yourself but not on your own.
There is an organisation and infrastructure there that will help you with operational support, marketing, administration, property acquisition and so forth. You also have the benefit of being part of a franchise network where you can learn from others and share knowledge and best practice.
Franchising is not an easy option – it requires hard work, commitment and dedication to make the business a success. Choose the right franchise and it can be highly rewarding both personally and financially. During my 14 years in franchising I have met hundreds of franchisees who have said that buying a franchise is the best career and business decision they have ever made."
You can find out more about Suzie, and Platinum Wave on their profile page, or use the links in the site navigation, or linked in the text to explore business opportunities further.