Platinum Wave is an independent, British Franchise Association (bfa) accredited, franchise consultancy firm founded in 2010 by Suzie McCafferty.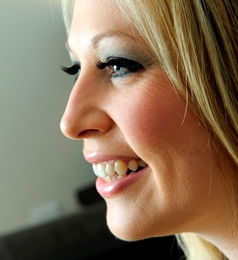 Suzie has been a respected figure in the franchise industry since launching her own retail business 20 years ago, which she grew from a single shop in Edinburgh to a network of 70 franchised outlets across 6 countries.
Suzie then went on to run a very successful, corporately owned professional services franchise network with 3 separate brands generating a turnover of around £30m, before deciding that the time was right to launch her own multifaceted franchise consultancy, Platinum Wave.
Suzie has earned her high profile in franchising circles as Chair of the Scottish Franchise Forum, member of the bfa's sales and marketing committee and a returning Judge of the prestigious bfa HSBC Franchisor and Franchisee of the Year awards.
Platinum Wave helps franchisor clients on an international scale within sectors such as food, retail, professional services, business services, children's activities, sports and leisure, home improvement and beauty.
Platinum Wave consists of a highly experienced team of franchise professionals offering a host of franchisor and franchisee support services including:
Franchise Start Up Consultancy
Franchisee Recruitment and Selection
International Franchise Development
Franchise Recruitment Marketing Strategy, PR & Digital Marketing
Franchisor Mentoring
Franchise Network Business Performance and Profitability Initiatives
Hands on Interim Management
Executive Recruitment
Platinum Wave will also work with individuals to identify the best franchise opportunities available to them in the UK and Internationally, based on investment level, capital returns required, skills and experience.
If you would like to speak to Suzie about areas in which Platinum Wave could help you or your business you can contact her directly via the button below.