Victoria Casebourne of The Keepsake Co, talks exclusively to FemaleFranchise
May 2014
www.FemaleFranchise.co.uk speaks with Victoria Casebourne, Founders and Director of The Keepsake Co, a leading opportunity in the high-demand sector of baby keepsakes including fingerprint jewellery, 3D castings, pottery prints, silver jewellery and much more.
How was The Keepsake Co formed, and what led you to deciding to offer business opportunities under your brand?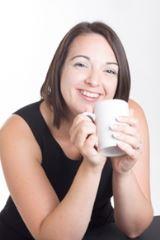 I started The Keepsake Co over 12 years ago almost by accident! I wanted to be a jewellery designer and was looking for a way to display my jewellery and came up with the idea of creating lots of hand statues to display my jewellery at shows. What resulted from my research was a brand new business that the UK had not seen yet.
I set about importing from the US and selling the kits over here. It sort of grew naturally and over the years I have added more and more keepsakes to our range. I was always being contacted to offer training and to share my tips.
After having my own baby I realised that I could use what I had created to help other mums enjoy the same flexibility and freedom that I was enjoying with my son while doing what I loved the most - helping people build and create amazing businesses. Running a business is not easy but it really does put you in the driving seat and when you are a mum that is invaluable.
I LOVE that I am now able to use my 12 years of experience to help other mums set about creating the perfect life for them and their family and support them during those tricky early stages.
Could you explain how your offering differs from a conventional franchise opportunity?
I wanted to do something different for mums; something which gave them all the benefits of a franchise but gave them maximum freedom and flexibility. I feel we have managed to achieve this very successfully. I also knew that part of my pleasure from building The Keepsake Co was in watching the brand grow and having people compliment me on MY business.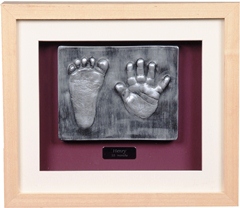 I wanted to create something that gave mums the same empowered feeling and give them the tools and resources to build something that is theirs, something they can feel proud of and something that can never be taking away from them. My goal in all of this is to give mums a sense of freedom and I feel that the traditional franchise model cannot really offer this enough.
I am so proud of the model we have created. It works amazingly and truly feels we have developed something that captures all of the benefits from a franchise and then adds in the additional bits that make it perfect for mums.
We help our business owners to set up their own business, own brand and own set of marketing tools. We then show them how to grow their business and how to build it into something which suits them and their family. One size does not fit all and this is something we are very aware of. We can tailor the advice to the individual's goals and as a result have ladies who have thriving shops to ladies who just want to sell online. A franchise could never allow this sort of flexibility, as everyone has to be the same.
We also use our 10 years of reputation to help boost our businesses sales by pointing all traffic from our site to our members and this way they get the same benefits that they would from a franchise.
What options are there for someone looking to start a Keepsake Co business?
We can accommodate all ambitions and wishes as we are so flexible. Some people choose just to train with us and not join the community to make use of our business advice, while other choose to do all courses and jump in with both feet.
We can adapt our support to each individuals requirements so if someone just wants to build a business online we can support them with building website traffic. If someone wants to open a bricks and mortar shop then we can share our experience with that too. We also operate across many markets from babies, weddings through to pets and general giftware.
In 12 years I have never run out of ideas on different products and marketing strategies which just shows how many options there are in this niche.

How do you juggle running your business with your own family life?
Very well. We have grown our group of businesses to 40 in one year while each core member of the team only works part time hours (including me!) When you run your own business it is different as you never really switch off as such but you don't have to be tied to your office 9 to 5. You design your business around what you enjoy and spend your time doing that.
I love that I can spend lots of time with Oliver over the week, have lazy mornings and fun afternoons. I think when you love what you do it never really feels like work either which really helps.
When I have our coaching sessions with our members it is like catching up with friends and not working at all.
I also love that if Oliver is ill then I can jiggle it all around to ensure I can be home with him guilt free. I don't have to apologise to an un-sympathetic boss or try and rely on people to have him. I can just stop what I am doing, concentrate on Oliver and know the business will be just fine.
Please give us a snapshot of a typical day for you?
So today is different as we are having a team Spa day which is exciting! But a typical day would be a Monday where Oliver goes to nursery from 9 to 1.30 so I go in to our new offices, check emails and perhaps have a few 1-2-1 coaching calls with some members. I may do a bit of creating and product development or work on the website.
To be honest writing this I realise there is no typical day and that is what I love so much. One thing, though, is certain - we are not like most businesses. Our neighbouring offices are always commenting on whether we get any work done as we are always laughing and giggling the day away - yet getting lots done and building an amazing business in the mean time. What could be better than that?!
How did you manage keeping your business running while pregnant, and after your son was born?

When I had Oliver, the business was completely different and this was the reason I set about changing my model. I was on my own and doing everything myself. I deliberately slowed the business down so I could take time out and spend time getting used to being a new mum and to take the pressure off but it didn't take me long before I was craving that buzz of building a business. Again this is what I love about being self-employed. I was in control and could get the business to do what I wanted.
When I have a second baby then everything will be different. I now have a team of people to help and a completely different business model. It is all about planning, being realistic on what you can do and ensuring you have some help in place OR do what I did with Oliver and just ensure you tell your customers that you will be a little quiet for a while and the reason.
In our market it really does not harm anything as you are dealing with mums too and they get it! You have to remember the reason you started your business which was to spend more time with your family so if you create a business which does not support you in taking time out to extend your family then there are lots of things you can do to tweak it to fit.
What advice would you offer to other women who may be planning on becoming mums after starting a business?
Get support in all forms, automate and systemise as much as you can and don't expect too much from yourself. Learn to go with the flow and trust it will all work out. Don't push too hard and enjoy the journey.
How are you planning to develop The Keepsake Co over the next few years?
We have so many exciting plans coming up which all benefit our members along with growing the business. We have created something really special and want to use this to help as many people as we can to get the life and freedom they deserve. WE have lots of new products and training in development and cannot wait to share them with everyone.
And with respect to yourself, are you looking to further develop your business empire?!
I am always developing new ideas - I can't help it! I think I drive the ladies I work with a little crazy, as it is hard to keep up with all my plans! I think as an entrepreneur you are always tweaking and growing - it is part of the journey and to be honest is what keeps it all so exciting.
Finally, what would be your top tips for women starting a business around a family?
• Get really clear on what your ideal week would look like. What hours do you want to work, what do you want to spend your working time doing. Get really clear and then keep this in your mind so you don't allow your new business to take over your life more than a 9 to 5.
• Be realistic about what you can do during your working time and write clear actionable lists for you to work through when you do get working time. Then when you have your family time you can switch off without any guilt - knowing everything is in hand and you can relax. I think by having clear family time and working time you can enjoy both without guilt.
• Don't try and do everything yourself. Work out what you enjoy and what plays to your strengths. For everything else try and outsource as soon as you can afford to (if not before!) When you try and do everything yourself (while trying to be Super-mum) then you end up doing nothing.
• Be really clear on what you have to earn in order to replace your current income (if you are working) or what you would like to earn from your new business. Remember that you may not have some of the costs associated with working in an office when you leave your job such as commuting and lunches in town so you may need to earn less than you think in order to leave that 9-5 making it even more achievable. You need to know these numbers and then build your marketing plan around these goals. The clearer you are the more likely you will be to achieve it.
You can speak to Victoria, by contacting the Keepsake Co. Visit their profile page and request a FREE Information pack to learn more about the opportunities on offer.