Franchising provides a great opportunity for women in business.
June 2019
Hear from OSCAR Franchisees Lynette Higgins and Hayley Clare who left their Executive jobs to run their own Pet Food Delivery Business with the support of OSCAR behind them.
The pet industry is of particular interest for women wanting to set up in business due to its demand for strong communication and networking skills. Adding franchising to the mix not only embraces these innate capabilities but also offers the security of a steady income from a tried and tested business model with much-needed support and guidance from dedicated franchisor professionals. It's a great way for women to be in business for themselves but not by themselves.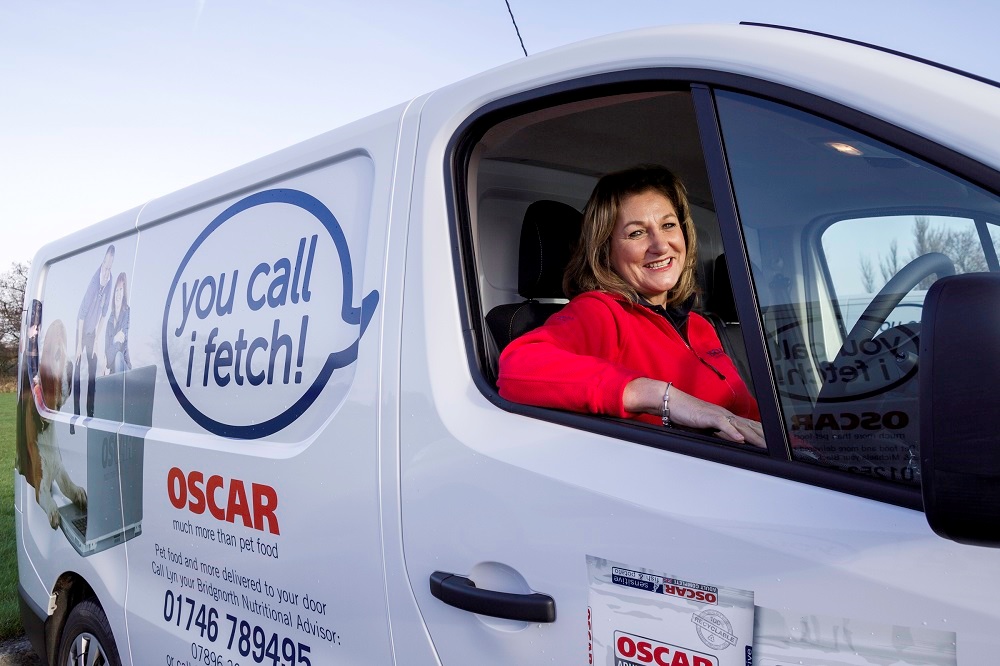 OSCAR Franchisee, Lynette Higgins from Bridgnorth says, "Taking voluntary redundancy from the Department of Work and Pensions eighteen months earlier gave me the opportunity to relax and review my lifestyle options.
Eventually, I came to the conclusion that it was too early to retire and considered going back to work in the hope of finding something that would be more of a vocation than a job! Having worked in management, training, marketing, sales and procurement my skills are varied – giving me a variety of opportunities.

"As a lifelong pet owner I think OSCAR came to me for a reason and I really liked the concept. It had a very strong brand presence on the internet – eye-catching and professional, which also gave me confidence. I thrive on a challenge, am self-motivated and very much a people person and I could relate to the benefits of the OSCAR service.

"I have support when needed and the flexibility to never miss an opportunity, taking on the responsibility of making customers' pets my pets. Pet owners are easy to relate to; they share my passion for animals and are grateful for help and advice. To me, my business is social and it's become a way of life, with customers becoming friends who I happily support in any way I can – whether that's work-related, picking up groceries, or simply having a chat over a cuppa. My enthusiasm is infectious – ensuring that recommendations and referrals come from trust." Lynette goes on to say, "And best of all I get to spend time with my own dog who loves joining me on delivery rounds!



Hayley Clare from Cardiff and The Vale says, "For eighteen years I had been a sales representative and buyer for a medical pharmaceutical company and, no matter what, I wanted a complete change of direction, something new and exciting."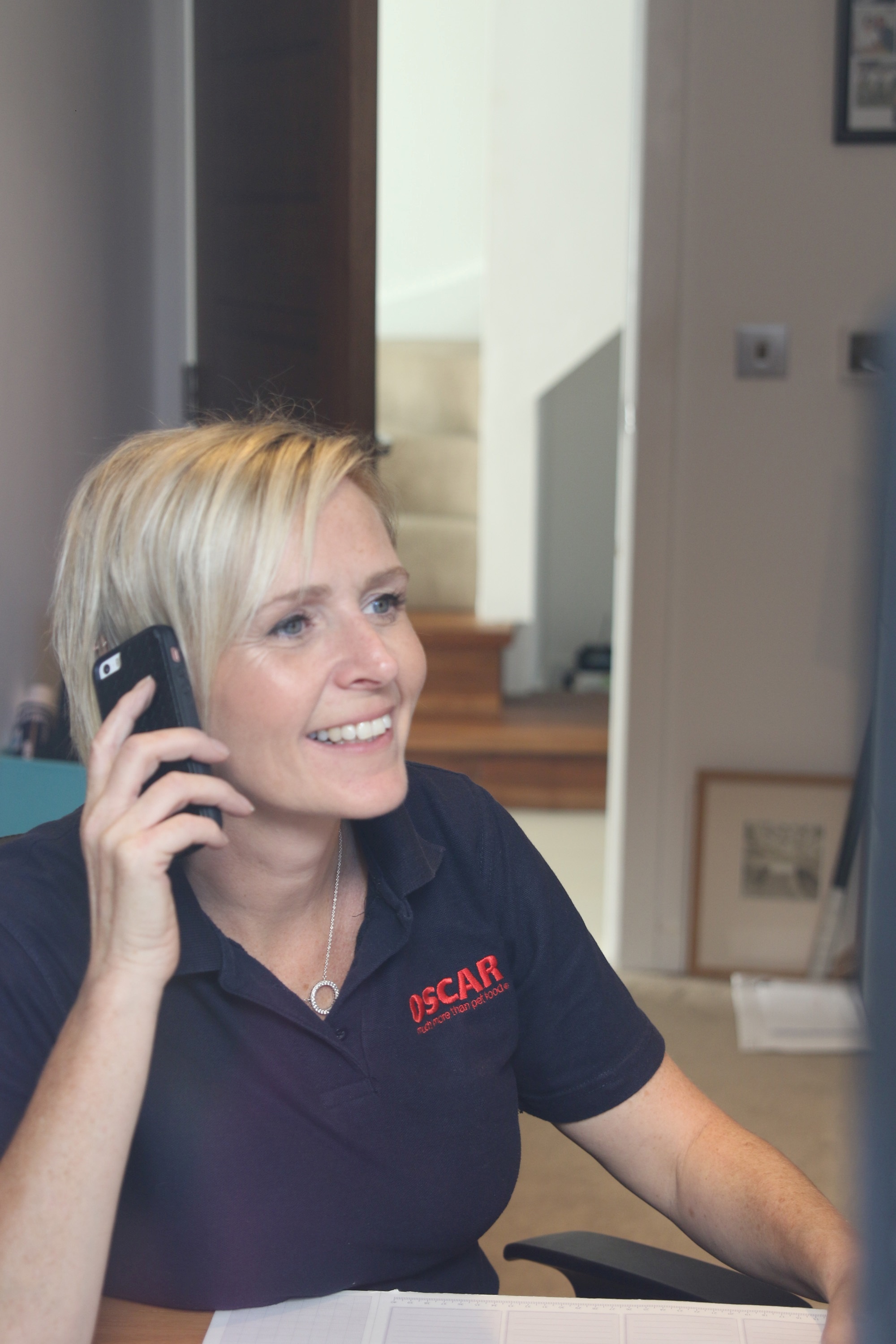 "I started with an online business search, which led me to OSCAR, and so it began. In a few words I liked the concept of the business and I just knew it was for me. I instantly recognised my communication skills would come naturally when meeting pet owners - helped, of course, by my own dog Cooki!

"Investing in a resale was a good stepping stone, and after one year I have clearly made a good impression, as my customer development has grown through a very active network of dog trainers and breeders in my area.
Now with my added COAPE qualification - having been out of the classroom, as such, for so many years, the intense study brought a positive result.
With more confidence, I am now better equipped to advise on pet issues, and with a greater understanding of how the OSCAR range of foods work well against allergies, skin problems and sensitive tummies.
Find out more about the OSCAR Franchise, one of the UK's largest Pet Food Delivery Businesses in the UK. Click below now!