In Association

With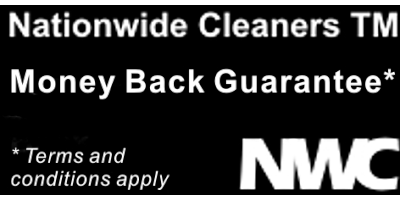 Nationwide Cleaners franchise offers a work from home, flexible hours, low cost cleaning management franchise with a money back guarantee.
Next

Steps
2023

Features
2022

Features
2021

Features
2020

Features
2019

Features
2018

Features
2017

Features
2016

Features
2015

Features
2014

Features
Elena recommenced work early in 2017 and decided to run her own cleaning franchise.
January 2018
This month we hear from Southampton Franchisee Elena as she talks about her Nationwide Cleaners Franchise. Nationwide Cleaners is a home-based, flexible Cleaning Business. This is a management franchise which provides high earning potential and flexible working hours.

"I recommenced work earlier this year after a long break for many years while looking after children. The hours are very flexible and a call centre can take the incoming phone calls if I am busy with the children or domestic tasks. I then ring the clients back when I am free.
I set my own hours which would not be something I could hope for from a conventional employed position. Denise in Newcastle also runs her part-time business around her young son, so I knew it would work.
I do not live in Southampton, but the contact with staff and clients is by phone and email so this has not proved to be an issue. There is very little travelling involved and it is a home-based business.
Obviously the role is different from traditional employment as I am responsible for every area of my work and it relies on my own motivation. There are a wider range of challenges than in a 9 to 5 office environment and I have to be prepared to do whatever is necessary to keep clients happy and to hire good staff.
There is always support available from head office and other franchisees. I now have a decent income from regular clients. There is a money back guarantee for the franchise fee I invested in order to join the company providing sufficient marketing is undertaken and I am helped with this a lot by head office who want me to succeed."
Find out more about the Nationwide Cleaners Franchise by clicking below now!