TaxAssist Franchise, November 2016
November 2016
This month we hear from Renee Mackay who runs the TaxAssist Franchise in Edinburgh. Find out what made Renee decide to buy an accountancy franchise given that she had a background in customer service.

To find out more about the TaxAssist Franchise click here to visit their profile page.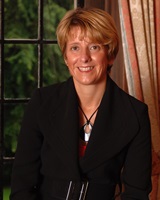 Renee Mackay has been operating a TaxAssist Accountants Franchise in Edinburgh since 2010. She is from a training and development/IPD background, but had run her own business for nearly 10 years before buying into TaxAssist. Before that she had worked with Lloyds TSB and Telewest Communications. Customer service was (and still is) her background.
Renee Mackay is a woman who knows what she wants out of life, and she knew that franchising would enable her to get it. "A large part of the work my training company undertook was in the franchise market, so I knew franchising inside out. I also know TaxAssist very well. So when I started looking around for a business to get into – because I wanted to stop travelling so much so I could get a dog, TaxAssist was a no-brainer!".
TaxAssist Accountants is the UK's largest network of accountants specifically servicing the needs of small businesses and the self-employed. An innovative franchise, which has been operating successfully for more than 20 years, TaxAssist Accountants offers services including year-end accounts, tax returns, bookkeeping, VAT returns, payroll and cash flow projections.
After consistently winning awards in both the franchising and accountancy sectors, TaxAssist has grown to become the 21st largest network of accountants in the UK servicing over 60,000 clients from over 285 branches.
Renee has more than proven herself, and now runs a very successful and profitable business from her shop on St John's Road, Corstophine in Edinburgh, where she looks after over 830 clients and has a fee bank of over £500,000.

Asked about what makes TaxAssist different she comments, "Most accountants try to differentiate themselves on how good they are at the job, but that should be a given – after all, all accounts should be the same. Secondly, accountants try to be different based on their price. I do neither of these things. I differentiate my business based on the service experience that our customers receive. Whether it's a £250 tax return or a £3,000 set of accounts I would say all my clients like coming in to see us. All the team know how important service is too, and they all subscribe to the ethos too."
Renee has built up a team of 11 staff, and dedicates her time to managing them and to client meetings, signing off accounts, tax returns and signing up new business. She is also very active with her business development activities.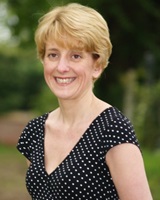 "I do a lot of marketing" continues Renee, "networking is very important and I network at least twice a week, preferably more. We are active on social media, advertise in three local magazines, distribute leaflets regularly, have a branded car and the shop is very visible. We hold drinks receptions and drinks parties in the shop at least twice a year. We also sponsor a local rugby team and have an advertising hoarding at their ground."
When asked what advice she would give to anyone considering franchising Renee comments, "No matter how hard you think you're prepared to work, you will work harder, so you need to be passionate about the business you are working in and understand the brand inside out. Also, get a dog for the office. My dog comes into the office every day and customers love him!".
Find out more about the TaxAssist Franchise and how to become their next successful franchisee by clicking here now!