Little Squigglers, June 2016
June 2016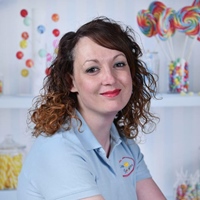 This month we hear from Amanda Wigzell, Founder of the Little Squigglers Franchise.
With a background in Primary Education Amanda has developed a successful programme of arts and craft classes for toddlers, as well as Messy Play, Birthday parties, After School clubs, Holiday workshops for children under 12 and corporate event workshops
The system is now sold as a franchise model and supports the current franchisees to develop and grow their own Little Squigglers businesses.
Here Amanda talks about what you should consider when buying a franchise.

To find out more about the Little Squigglers Franchise and click here to visit their profile page.
Things to consider when buying a franchise
Buying into a franchise is a great way to enter a business and most start with reputation, an existing success story, branding, systems of operations and accurate profit forecasts, and a ready-made marketing strategy -plus lots of support.
However, it is not always the case and it can be too easy to forget what your input will be (other than buying into it). Too often, people go charging in without the real consideration that it will still take a lot of work, commitment, uncertainty at times, constant decision making and that everyone (especially you) needs to absolutely sure that the business is right for you, and that the franchise will retain its value.
Do you have what it takes to run your own business and become a franchisee?
So with this all in mind let's check out some of the things you need to consider:
Customer demand
Is there a growing demand and is it likely to continue?
Who are the competition?
Does this franchise company offer good quality compared to the competition?
Track Record
What is the story behind the Franchisor?
Have you checked the internet for "complaints"
Are there any outstanding legal actions against the Franchisor?
How do they treat the franchisees – go and make a personal visit?
Look for knowledge sharing between the franchisees and seek advice from them
Legal agreement / Contract
Have you completely reviewed and understood the contract?
Have you felt pressurised to sign up?
Does the franchisor provide info that you can take to your accountant?
What is the experience and background of the franchise owner?
How is the franchisor compensated and what do the fees cover?
What do you get for year-on-year payments?
The market
Have you researched the potential market in your selected area?
What are your target markets?
What area exclusivity rights do you have?
Will you have access to marketing assistance?
What kind of field support can you expect?
Will you get help from the franchisor in the development of your business plan?
What kind of person is the franchisor looking for?
Is there a typical franchisee profile?
Are their special training, educational, or other requirements needed?
What about you?
Having really looked into the franchise itself it is just as important to look into yourself – nobody is going to hand over a business that requires no effort or commitment – so you need to be sure that you are ready and ask yourself the following questions:
Do I have a level of drive and ready to work hard?
Am I willing to give up the perks of full employment status?
Am I self-reliant and a leader?
Do I have a determination to succeed?
Am I healthy and can I handle stress?
Do I like people and do I have patience?
Am I easy to get on with and likeable?
Can I be professional in my approach and look?
Am I a good listener and can I communicate well?
Do I want to be in this particular market place?
Can I meet and exceed the expectations of my future customers?
Will I pass close inspection (no skeletons to jump out of the cupboard)?
Can I afford to start my own business?
Will I have support from friends and family?
If you can answer the majority of the questions honestly and positively than you have an excellent chance of success and sound like the ideal candidate to take on a suitable opportunity!
Find out more about the Little Squigglers Franchise or use the Search Tool to find the right franchise for you!