P-zazz, December 2015
December 2015
This month we hear about P-zazz the UK's market-leading brand in primary school-based drama and dance clubs. This fantastic franchise opportunity allows those who have a passion for working with children and a love of the performing arts to combine this with an outstanding business.
To find out more about the P-zazz Franchise click here to visit their profile page.
P-zazz was founded 10 years ago by mum of three, Esther Boughton. Working at that time as a bank manager, Esther wanted to follow her dream, which was to develop and inspire children, through music. It all started with a single choir. The positive feedback from children, parents and schools was overwhelming, the snowball effect began and Esther uncovered a huge need and thirst for high quality performing arts clubs, delivered by professionals.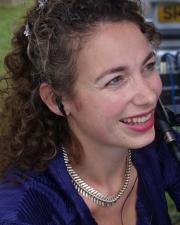 A super-talented singer and musician, Esther has been able to combine her talents with her banking expertise to develop a thriving business and an outstanding franchise opportunity. Esther now owns the UK's leading school-based provider of performing & creative arts clubs. Nowadays, franchisees run a huge range of clubs for children, as well as clients in care establishments, notching up, since the start, over 1,000 clubs and over 15,000 participants!
"Here at P-zazz we place a huge focus on training and supporting our franchisees – not just at set-up stage but ALWAYS. They are running their own businesses but with an expert team in the wings. Ask any of the schools and homes we work with! They'd say that professionalism, creativity and achievement are P-zazz core values - so if you are ambitious and looking for a strong business with plenty of potential we'll be a perfect match!"
What attracted Chunhui to the P-zazz Franchise?

Chunhui is one of the youngest P-zazz franchisees at just 27 years old. Alongside her three Franchise Territories she is studying for a PhD animation at Royal College of Art and planning to buy a further 2 territories!

"I've always wanted to develop business management skills and I love working with children and creative people.

I could see that becoming a P-zazz franchisee would fulfil both of these ambitions. I plan to invest in further 2 territories so I think that says it all!"
Why did new franchisee Rebecca Vere choose a Performing Arts Franchise?
"Musical theatre has been my absolute passion since I first performed in Hair at the Old Vic theatre, London 22 years ago.

I've been very fortunate to have made a wonderful living from music and theatre ever since, performing in a wide range of amazing productions.

My love of performing has been lifelong but if I had to choose, I'd say the highlight so far has been my 2 years in the West End with Les Misérables.

When it came to my career I knew that even if I left the stage, staying in drama was a must.


On a more practical note, a P-zazz franchise will give me the perfect opportunity to build a business around the needs and timetables of my family.
Controlling when, where and with whom I work – well, that's never happened before! I can't wait to get stuck in!"
How successful has Tina been building up her P-zazz Franchise?
Tina has been building her P-zazz franchise since January 2014.

"I usually spend around 3 hours a week doing admin work and because I'm developing the business I'm currently spending about 8 hours doing marketing calls. Another 8 hours might be visiting schools for taster sessions or initial meetings plus I spend 5 to 6 hours a week leading sessions as I've chosen to lead some clubs myself."

"There are 200 schools in my territory PLUS care homes - so there really is almost infinite income potential! Some of my franchisee colleagues are even buying second territories – eventually I'd love to achieve that too."

Find out more about the P-zazz Franchise and if you area is available. Request a free information pack here!