Sherpa Kids International Franchise
August 2015
This month Vicki Pout, Director of International Development of Sherpa Kids International talks about the franchise opportunity with the largest global Childcare Management Franchise operating in the world! To find out more about the Sherpa Kids International Franchise click here to visit their profile page.
What has been your experience in the franchise industry, both UK and Internationally?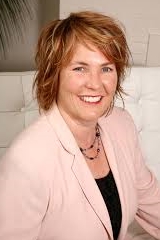 Since 2011, I have been launching out-of-hours school and holiday clubs for primary school-aged children across the globe on behalf of Sherpa Kids. I started out in my home country of Australia and have since sold franchises for children's clubs in places including the Middle East, South Africa and the UK.
I moved into the childcare sector from Cartridge World, where I was International Development and Marketing Manager, and helped the company's franchise system to grow from 436 stores to 1604 stores, across 40 countries.
Prior to that, I was International Development and Marketing Manager, for Im-Press Promotions for 13 years. I launched a pilot business in the UK, which in turn led to the sale of more than 80 home-based franchise systems for that company.
I am four times winner of the Franchise Council of Australia's SA Franchise Woman of the Year award.
What led you to your current position with Sherpa Kids?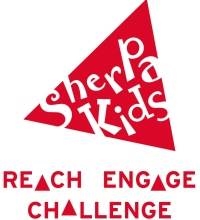 Prior to launching my business career, I was in the Royal Australian Navy for 12 years, which is, of course, a very regimented environment. When I left, I thought I could offer more to the wider community, although I wasn't sure exactly what I could do. I sort of fell into franchising, as I didn't exactly know what franchising was back then.
I could see that the childcare industry was ripe with opportunity for entrepreneurs, since many working parents in the UK and other parts of the world are desperate for good quality childcare outside school hours. I also believed the childcare industry would lend itself well to the franchising model. I, therefore, jumped at the chance to join forces with Dawn Engelbrecht, who wanted to expand her franchise childcare business - Safe Kids in Daily Supervision (sKids), which operates in New Zealand.
Together, Dawn and I created - Sherpa Kids, which runs alongside sKids, and I have launched Sherpa Kids in my home country of Australia, plus a number of other countries, including the UK.
What is your role, within the company, and can you summarise your main activities?
I am co-director of Sherpa Kids International and Managing Director of Sherpa Kids, Australia. One of my key responsibilities is to expand our network of franchises internationally. This year, we've launched in Canada, and the Middle East – we're also expanding our activities in the UK.
Working across different countries presents many challenges and another of my key activities is to ensure that our network of franchises is fully compliant and thereby protected at all times, so that we offer a top quality service 100% of the time.
I also recruit country master franchisees internationally, train them and then help and guide them to strive for their goals and be successful.
What are the main services provided by Sherpa Kids? Are there any particular services that are unusual, new or different to other competitors in this market?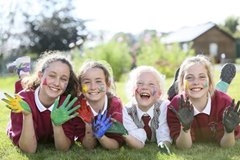 Sherpa Kids runs its services in schools and other community facilities. The organisation, which has some 100 franchises worldwide, looks after around 5,400 primary school-aged children every day, and has been expanding in the UK this year.
Its varied and fun programme of activities, which can be tailored to the needs of individual schools, provides a valuable service for families who need childcare outside the usual 9am-3pm school day in order to balance work and childcare needs.
Sherpa Kids is working on a child-carer ratio of 15:1 in the UK, compared to the standard UK ratio of 30:1. We aim to deliver a 'fresh and vibrant' approach to childcare – and to "give children such a great time that they do not want to go home!". In addition to offering a wide range of activities, we also capitalise on our international connections by, for example, encouraging Sherpa children from Adelaide in Australia to send postcards to children in County Cork, in Ireland, to learn about life on the other side of the world.
Find out more about the Sherpa Kids Franchise Opportunity here.
What are the opportunities available with Sherpa Kids in the UK?
Sherpa Kids is offering Regional Master Franchises in the north, south, east and west of England and the Midlands. Each of these business partners will be responsible for developing and managing a territory of more than 30 franchises. To achieve this, they will be expected to replicate a proven and profitable business model, and to continually strive to improve working systems, processes and our services.
What kind of skills are required, in an individual, to run your franchised business, and do franchisees need to have prior qualifications?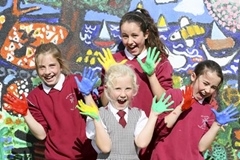 To help Sherpa Kids replicate its international success in the UK, Regional Master Franchisees must have a clear understanding of the educational regulations in their country and the ability to interpret them for their franchisees (or be willing and capable of learning).
While there are many regulations that we have to abide by and that is clearly of paramount importance, we need people who are not afraid to think outside the box and work differently to resolve problems and manage difficult situations, where appropriate.
Childcare is a people industry; hence personality is as important as business acumen. Our most successful partners not only have the drive and entrepreneurial spirit required to build a formidable franchise network, they also care about helping others to achieve success.
Although previous franchising experience is not essential, the Regional Master Franchising roles with Sherpa Kids would be particularly well suited to multi-franchisees who want to branch into a new area. For example, this could be a good opportunity for someone who has experience in the food industry and wants to move into services. A marketing or sales background is helpful but not essential.
In summary, what is the main focus of a Sherpa Kids franchisee and how is their time mainly spent within their business?
The Regional Master Franchisees provide support on legal requirements and OFSTED regulations, and are responsible for ensuring that all after-schools clubs in their territory comply with regulations, although individual franchises have a fair amount of flexibility to tailor activities to the needs of individual schools.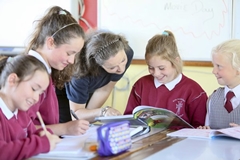 Regional Master Franchisees need an eye for spotting potential franchisee talent and the ability to engage with those people effectively and recruit them into the business. Once appointments have been made, the Regional Master Franchisee will grant the franchise and provide training and ongoing support.
Overall, the Regional Master Franchisee is responsible for developing the franchising corporate culture in their area; selling to new franchisees, brand management, market positioning and driving operations to ensure consistent and quality of delivery. They must also enforce the rules and market their services across their area.
What are the typical reasons people look to run a Sherpa Kids franchise and what are the typical benefits they are aspiring to?
The typical Sherpa Kids' franchisee enjoys working with people and wants to do something that is varied and rewarding. Some of our franchisees know first-hand how difficult it can be to find good quality care for primary school-aged children and they want to provide that missing service in their local community.
Our franchisees are hardworking, self-motivated and independent individuals who want the financial and personal rewards of setting up and running their own business. Sherpa Kids appeals to them because it is a well established brand that offers them a proven business model, plus all the tools and support they need to run a copy of the business.
How much scope is there for opening new franchises in respect to existing UK coverage and growing market potential?
Many working parents in the UK are desperate to find good quality childcare at an affordable price. Yet these services can be like gold dust, particularly for primary school-aged children.
For example, evidence such as the Government's 'More Affordable Childcare Report' published in July 2013, shows that many families across Britain often find it very difficult to arrange the right sort of care at the right price.
The report says only half of parents can find suitable term-time childcare to fit with their working hours, yet nearly two-thirds of parents of school-age children need before or after school or holiday care in order to combine family and work.
These findings are backed up by a report from the Family and Childcare Trust entitled 'Out of School, Out of Mind', and published in 2014. It claims there are 'virtual childcare deserts' in significant parts of the country and large variations in price.
This evidence, combined with our own research, proves that there is a great opportunity to replicate the Sherpa Kids business model across the UK.
Your advice to potential franchisees about considering a franchise:
The most important thing to do before setting up a business is to research your market thoroughly. Start with a soft market research analysis, which can largely be done online, and then do tactical research. For example, find out if the service you want to provide already exists in your area and, if so, in what form and how could it be improved? How much does it cost? Is there a waiting list? What do people want? If you believe there is a market for your service, then pilot it in your area so that people can sample it.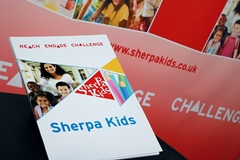 As childcare is a people business it is essential that Regional Master Franchisees understand people as well as processes and have a confident, outgoing personality as well as strategic management and leadership skills. They also need to be willing to travel and prepared to work and be a key point of liaison with government departments.
As Sherpa Kids is currently expanding in the UK, there are great opportunities for entrepreneurial people to take on key roles within the business, such as Regional Master Franchises. These people can help us to shape the business in the UK and become an integral part of our success.