Franchisor Interview - Melanie Kemp, Photography For Little People, December 2014
December 2014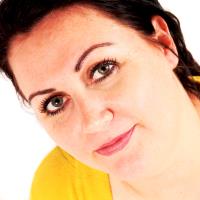 This Month, Melanie Kemp, Director of Photography For Little People explains more about the Franchise Opportunity for this business, it's history, achievements, opportunities and future. To find out more about Photography For Little People click here to visit their profile page.
Firstly, please give us a quick overview of what Photography for Little People is?
Photography for Little People is a beautiful business that specialises in capturing those special moments in time both through their fine art photography and their unique impressions. The company now covers the UK and has expanded into Hong Kong and Singapore.
How was the business started, and why did you decide to franchise?
Photography for Little People was founded by mother and daughter team, Jan Massey and Melanie Kemp. The company quickly grew from renting a "barrow" in Gateshead's MetroCentre shopping complex, to taking over a high profile unit there and has since photographed thousands of children.
In 2007, Jan and Melanie were named North East Entrepreneur Woman in Retail and spurred on by the popularity of the service the mother and daughter team took the decision to franchise Photography for Little People. Our business proved so popular with families and we wanted to offer this to as many families as possible. Franchising Photography for Little People was the obvious answer as it is such a beautiful business and works perfectly around your family.
How did you get involved with Photography For Little People, and what had you done previously in your career?
I was pregnant with my youngest child when my mum and I decided we wanted to go into business together. I had always worked as a photographer before having children and wanted to rekindle that passion. Being a young mum was perfect and allowed me to design products that other parents would treasure of their little ones. I was able to work around my family and use my knowledge as a mum to help build our business.
How would you describe a typical franchisee, and what skills or experience do you look for in potential franchisees?
All our fanchisee's have a wonderful passion for photography and the love of working with families and being able to capture memories that will be treasure forever. Many are not qualified photographers when they join us but following their training with Photography for Little People are professional photographers and are able to create beautiful pieces of family art. Many of our franchisees join us as the franchise is flexible, so they are able to work around their family.
What are the typical day to day activities a franchise can expect to be doing?
To be honest we don't have a typical day, which is why I believe we all love our business! Marketing is fun. We network and drink lots of coffee's! The best bit is the photo shoots though….we all love working behind the camera, we never like to be in front!
What benefits and rewards might a franchisee achieve from their business?
Flexibility is the greatest thing we offer. As franchisees we all have families that are our priorities and always should be. You can choose to work when suits you and your family.
How does the business stand out from competitors in appealing to their customers?

Photography for Little People are renowned for their FREE photo shoot and no obligation, and pride themselves on the fact that we all LOVE capturing that magical moment in time!
We excel at photographing bumps and newborns, little ones and toddlers, as well as family groups (including pets). We are able to create beautiful, stunning pieces for your home, with your images, that have the WOW factor.
Our impression range is the finest in the UK with the youngest baby to have their impressions taken being just 6 hours old!
With a female dominated franchise network, what makes your company an appealing business opportunity for women in particular?
As a mum our family should always come first, Photography for Little People will allow you to be flexible in building and working within your business.
Investing in a franchise can be a daunting decision, what are some of the key considerations you would advise prospective franchisees to consider?
Investing in anything is scary! Do your research into your area. Babies are always being born and Photography for Little People has continued to grow each year. Think about the needs of your family especially if you have young children. Being able to attend school plays and have quality time with your family and being able to build your business at the same time is priceless.
With your personal experience in managing franchisees, what would you say are the keys to success in a Photography For Little People franchise?
Not only am I one of the franchisors I also run one of the franchise areas myself, we believe you should never ask anyone to do anything you are not prepared to do yourself.
I love working as a franchisee and the flexibility it offers my family. I love working with families especially capturing newborn images, I would never give this up. Being behind the camera and working with little ones is my little piece of heaven- I have been named The Baby Whisperer by my clients and friends. The key to other franchisees succeeding is to follow the system and work closely with their mentor to develop their business.
What are your plans for the future and what are your objectives for 2015?
Photography for Little People will continue to grow within the UK, we plan to establish our business throughout Hong Kong and Singapore and develop those countries as well as looking to expand into the USA.
Post-Christmas and into the New Year is a natural time to review and make changes in life, what advice would you offer to anyone considering starting a franchised business?
Take that leap and follow your heart AND your head!

Click on the logo to find out more about the Photography For Little People Franchise!