Rachel Ray, Bright and Beautiful Franchise, July 2014
July 2014
A high flier since she qualified as a Chartered Accountant at 21, Rachel Ray went on to enjoy a 15-year career working across the world as a business consultant and accountant. Managing 60 people and moving between London and Australia with her job, she was at the top of the corporate ladder – with all the power dressing, networking and long working hours that went with it.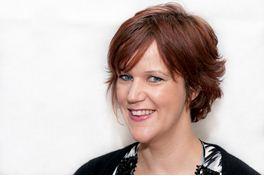 Taking a career break in 2002 to have her two daughters, Rachel also took some time to re-evaluate where she really wanted her career to take her. "Having stepped out of that corporate world for a couple of years, I was reluctant to return to it and to a life of constantly juggling my job, family and home. So I decided to take the plunge and set up my own business that would allow me to enjoy both my job and being a mother."
Researching different business opportunities Rachel was struck by the huge growth in the domestic cleaning services market. "The recession was really starting to take hold of the UK and this had a big impact on the number of people who were employing cleaning services. More women were now going out to work and people were working longer hours so they really needed that bit of help to manage life at home. There were a number of cleaning businesses out there already of course but what really struck me was the gap in the market for a really professional, family friendly and ethical homecare business."
The vision for Bright & Beautiful was very clear from the start – to support and empower women; clients who need their homes managed; franchise owners who have a business which can earn a great income but fit within school hours; the team who have fair employment rights with a great working environment and impoverished families that the franchisees sponsor overseas.
The award winning Bright & Beautiful business model is based around a franchise system that trains women across the UK to manage a team of specialist housekeepers, delivering a high quality service for clients.
Bright & Beautiful delivers a highly professional service with full security, insurance and hygiene guarantees that really set the company apart from more traditional homecare services. Rachel has also recently set up a loyalty card for customers, giving them exclusive access to special offers and discounts from handpicked local suppliers.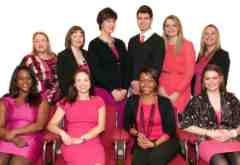 Bright & Beautiful now has 50 franchises operating across the country, which are run by businesswomen who wanted to step off that corporate ladder – from sales managers to fashion buyers and policewomen. What Bright & Beautiful offers these women is a real opportunity to enjoy both their work and home lives, stepping away from the torn loyalties and guilt that can often result from trying to juggle the two in the corporate world.
Rachel plans to continue to increase the size of the business over the coming year and has been delighted at the response from women who have signed up as franchise holders. As well as being an ideal option for women looking for a family friendly career, Bright & Beautiful also appeals to women who want to step away from an office environment and strike out on their own with a professional and interesting business opportunity that comes complete with full marketing, financial and management support.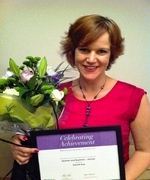 Rachel comments: "It really is all about being able to enjoy your work and your family and I'm hugely proud of being able to work with some amazing women who just don't want to spend their whole lives stuck in a 9 to 5 rut. Over half of women setting up their own businesses do so in order to be able to work part time and a franchise can be the perfect way to be your own boss and have both the flexibility and the support you need. Setting up a business can be a daunting prospect; I've been there and done it so I'm now able to give our teams the best possible guidance to get them started and to keep supporting them as their business grows and develops."
If you would like to find out more about the exciting and successful Bright and Beautiful Home Franchise, or speak to Rachel, see their profile page here where you can request a FREE Information Pack.