Schools out! - How franchises can fit around school holidays
It is an age old problem faced by generations of working mums… just how do you juggle school holidays with a pressing career? And how do you balance a career with child care arrangements? There is then the overwhelming guilt that associates with this!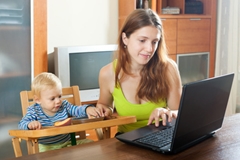 This conundrum is one that has plagued mums who are set on having a successful career since women entered the workplace post World War, and for all too many it still remains an issue. However for the female franchisee the world of work can be decidedly different:
School holidays can be looked forward to
time off can be taken
there's no guilt from continually moving children from one carer to the next.
So with such an ideal opportunity served up by franchises to working mums, we wanted to expand upon the many benefits that being a franchise owner has both over the school holidays and beyond.
How franchises can fit around the school holidays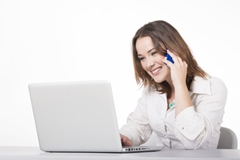 1. You can work as and when you decide
Depending upon the franchise in question your business would have a wide range of tasks that can fit around you.
This would include practically all of the tasks involved with running an online, service based business, such as No Letting Go and BrokerPlan, whilst physical premises franchises (such as a shop based franchises) can benefit from in-shop staff, so you can focus upon your child during the holidays, as well as actually growing the business when your child is in school.
2. Franchises can provide for holidays that are seriously flexible
Securing that holiday during term break time is sometimes not as easy as it should be within paid employment. Owning a franchise can, on the other hand, provide for holidays that are taken as and when you decide. You do of course have to appreciate that the first 12 months may well be holiday free (and filled with business building late nights and early mornings), but thereafter you should be home free to make the most of the school holiday times.
3. Many franchises can serve as your own child's child care!
Many franchises that are specifically based around providing child care services (such as Razzamatazz Theatre School) can serve to both entertain and look after your child throughout the holidays.
Having your child with you can really enhance the working experience and polish your services as you gain feedback from them.
4. Some franchises are specifically designed to be part time
Balancing work and home life isn't easy. And as research consistently shows females still tend to bear the brunt of home chores, in addition to their working day.
To balance things out a little there are plenty of part time franchise opportunities that are just waiting to be discovered, helping you in gaining a little time back.
Take a look!
Here are just a Few more examples of flexible franchises which enable you to earn a good income as well as fitting around your family commitments:
Personal Investment Required: £5,000
Overall Start-Up Cost: £9,950
A Sweets and Treats Vending franchise is a partnership. They offer a unique franchise opportunity, reported as the best franchise available from their members! They have a proven business format, leadership and a clear identity in order to successfully promote and market confectionery products.
When your machines are in place, they have such a wide target audience that won't be able to resist the temptation of a bargain treat, and the products will just sell themselves, all you have to do is collect the money and restock for the next round of profit! You can retain any current employment you may have, should you wish to do so.
With the right attitude and commitment, you could be earning an O.T.E. of £30,000 p.a. This is a unique franchise opportunity which allows you flexibility to work full or part-time.
Personal Investment Required: £3,000
Overall Start-Up Cost: £9,995
Raring2go! is fast becoming recognised across the UK as the definitive guide for interesting, educational and fun activities for those who have, or are looking after, primary school age children.
As a Raring2go! editor you will produce and distribute your own local Raring2go! magazines, generating revenues through the sale of magazine and online advertising packages to local family focussed businesses.
This franchise enables you to take control of your working life by becoming your own boss and using the many skills you have built up over the years to benefit you and your family in running your own Family-friendly magazine business.
Get started with Female Franchise today
Ready to see what being a franchisee could bring you and your family? Get started today by searching through some of the hottest franchise prospects on the market with our super fast search tool.
Part-Time franchises you might be interested in..