Thinking about starting your own Accountancy Firm?
Robert Carpenter, Director and Founder of Top Choice Accountants provides you with an expert guide on how to start your own Accountancy Firm.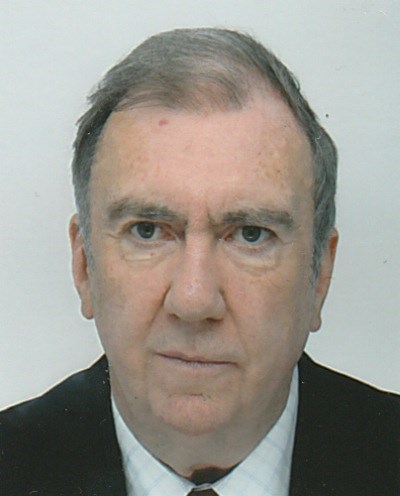 Starting your own accounting firm can be an extremely rewarding and interesting career move. Running your own business gives you the flexibility of being your own boss, as well as the excitement of being able to build your own business up. Starting an accounting business is a good business choice, people need regular and continual accounting services, and you have the opportunity to work with diverse and reliable clients.
Start an Accounting Firm Guide
If you are ready to start planning for your new firm, make sure you know all the steps that you need to take to launch your successful accounting firm.
Plan Your Accounting Business
As with many things in life, planning is key. Start planning your accounting business today. Getting a plan down on paper with each of the steps that you need to take, will give you a clear picture of what you need to do to launch your own accounting firm.
Form A Legal Entity
Decide what form you want your business to take. You can register as a limited company, a partnership, or a sole trader. A limited company gives you the most protection, and your future accounting clients will probably expect you to be a limited company.
Register Your Business
As part of registering your firm, you will need to choose a business name. It is important that your business name is clear about what you do. If you are going to have a physical location for your firm, your business name will be over the door, so make sure people know that you are an accounting firm. Once you have chosen a name, you can register your firm.
Open a Business Bank Account
Once you have your firm registered, you can open a business bank account. Many people use the same bank as their personal banking, but you may find that another bank offers you better benefits than your own, so it can be worth doing some research.
Set up Accounting for your Accounting Firm
We all know the classic line about cobbler's children having bare feet, so don't overlook your own accounting needs. With the advent of Making Tax Digital, MTD, there are a great range of online accounting resources to suit all types of business and different ways of working.
Obtain Permits & Licences
Check what permits or licences you need to run your accounting firm. There may be local bylaws that apply to your premises. Depending on the types of accounting services that you are going to offer, you may need to be registered with the relevant governing bodies.
Get Accounting Firm Insurance
Business insurance is essential for an accounting firm. This will protect you if a problem arises, and is an important investment in your peace of mind.
Promote Your Business
The most important aspect of starting your own accounting firm is to find clients, so you need to promote your firm. Create a marketing plan to ensure that you have an ongoing strategy for how to find new clients. It is known that it is as hard to get people to switch accountants as it is banks, so bear this in mind when you are doing your marketing planning, the upside, of course, is that when you get a client, you will probably keep them.
Go Online
You need a good, professional website that can be found by people searching for an accountant. If you are considering starting an online accountancy business, with clients all across the UK, then your website is the equivalent of your shop front, so make sure that it showcases your firm to the best advantage.
Can You Own an Accounting Firm Without Being an Accountant?
Depending on the type of accounting services that you wish to offer, you can own an accounting firm without being an Accountant. Not all accounting services require you to be an Accountant, and equally, if you want to run the business, you can always hire an accountant to do the work, leaving you to concentrate on all the other aspects of the business. With our accountancy franchise, you don't need to do any of the accountancy work, we can take care of that so that you can concentrate on growing your firm.
Do You Want to Start an Accountancy Practice In An Hassle-Free Way? Why Not Try Accounting Franchise
An accounting franchise is an excellent way to run your own business while being supported, and it can be a better option than starting your own firm from the ground up. With our accounting franchise, you will receive ongoing training, support, and advice so that your accounting business can be a success from the word go.
Why Running an Accounting Franchise Is A Good Idea?
With our accounting franchise, we are here to support you in starting and running your own business, whether you are a trained accountant or not, we can help you create the ideal business for you. By using our franchise structure, you will have access to all the knowledge, support, and insight to launch and maintain a successful accounting firm.
Here Are Some of The Benefits of Running an Accounting Franchise:
A proven business model

Work at home or in an office

Choose your own hours

Receive tools, support, and training to run your business

Exclusive area of operation

A steady stream of clients and leads

Continuous professional development

A local website, with email, phone number, and call system

Marketing materials, including flyers, business cards

Ongoing training in all aspects of the business