From high heels to wellies!
From pitching for business to pitching tents, in three years Nicky and Rachel developed a hugely successful glamping company and have launched a franchise brand.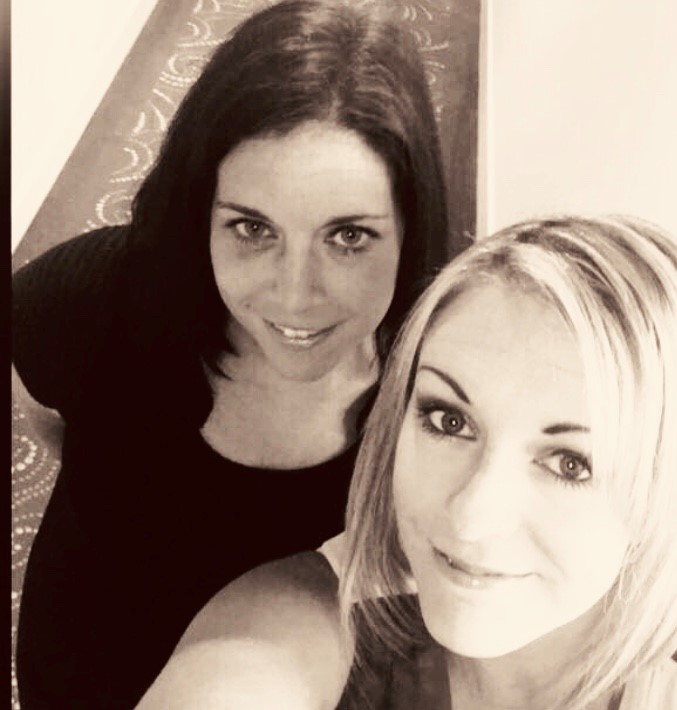 Nicky Skipsey and Rachel Lord met at the school gates. A media sales manager and a market researcher respectively, both admit that working full time and having young children made life something of a juggling act.
"We both knew that we wanted to get stuck into something new and after a lot of discussion and a LOT of coffee, we created the glamping brand Canvas and Stars,"
No strangers to hard work, in the business's early days the duo did pretty much everything themselves; acting as cleaners, hosts, administrators and even tent erectors.
But as things became more streamlined they were able to hand over some of the day-to-day running of the sites and turn their attention to developing other areas of their enterprise.
"We saw first-hand how popular glamping was, and as mums we were also familiar with the pressures of arranging kids' parties," That is how our Canvas and Stars Indoor Glamping Party franchise idea came about; indoor glamping parties and sleepovers just for children."
Planning a range of themes and talking to suppliers, they began trialling their concept.
"The feedback was extremely encouraging and we loved that this was the perfect business opportunity for mums and dads like us".
Their own children were a great help in coming up with elements of the party packages. Offering franchisees a package that includes a full kit of mini tents, complete with soft furnishings and accessories, there is also ongoing support with marketing and promotions.
The business is ideal for parents looking to get back into work or change career. It allows you to involve your children; from coming up with ideas for party themes to them helping set up parties and trialling them with family and friends.
The business relies on self-promotion via social media and word of mouth outside the school gates. With an in-house PR lady who helps with angles for media and ideas for marketing to groups, clubs and schools because they were adamant that they had to give people proper support.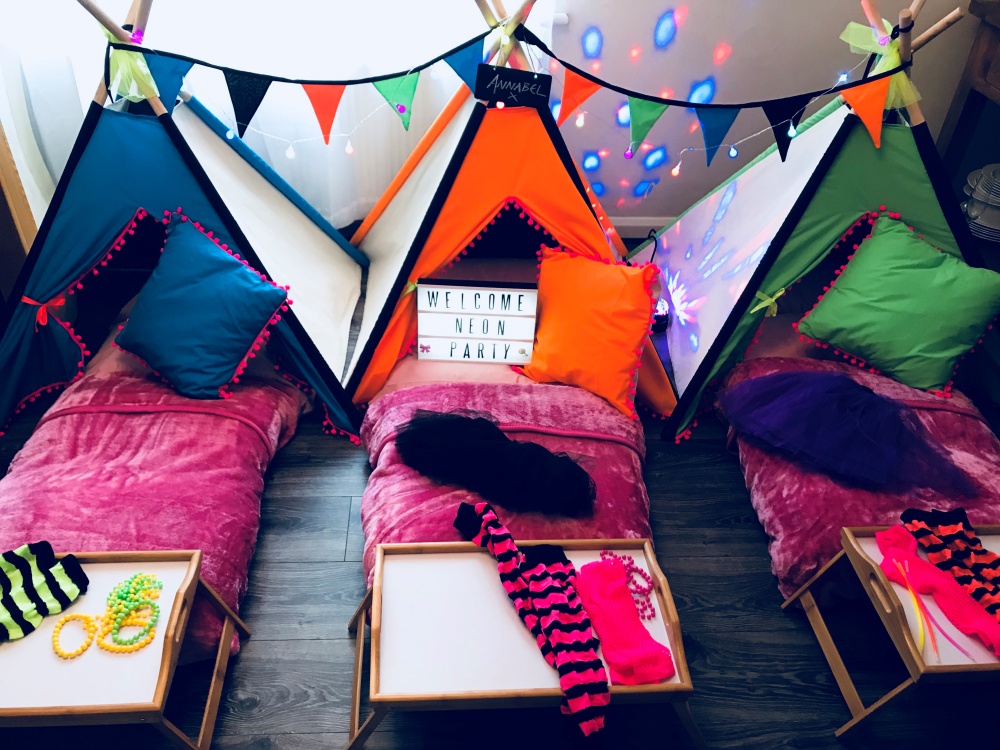 Anyone can make a success of this business; you just need to be creative and have the motivation to spread the word. Nicky and Rachel are available 7 days a week for advice, they hold quarterly conferences for all franchisees where they invite guest speakers and share challenges and successes and all their franchisees receive a complimentary glamping holiday.!
As to the benefits of giving up their previous careers, they have no regrets.
"Our careers meant working 9am-6pm in offices and panicking if our children were poorly because we felt like we were letting our employers down. Now we see our daughters every single day and do the school run without fail."
BY 2020 camping and caravanning market will be worth £3.2 billion.

Starting any business is risky, but glamping and childrens' parties are developing industries. In the UK it is thought that four in ten of us have enjoyed a glamping trip in the past year, and that by 2020 (according to market analysts Mintel) the British camping and caravanning market will be worth £3.2 billion.
Parents now spend an average of £218.00 on parties for their children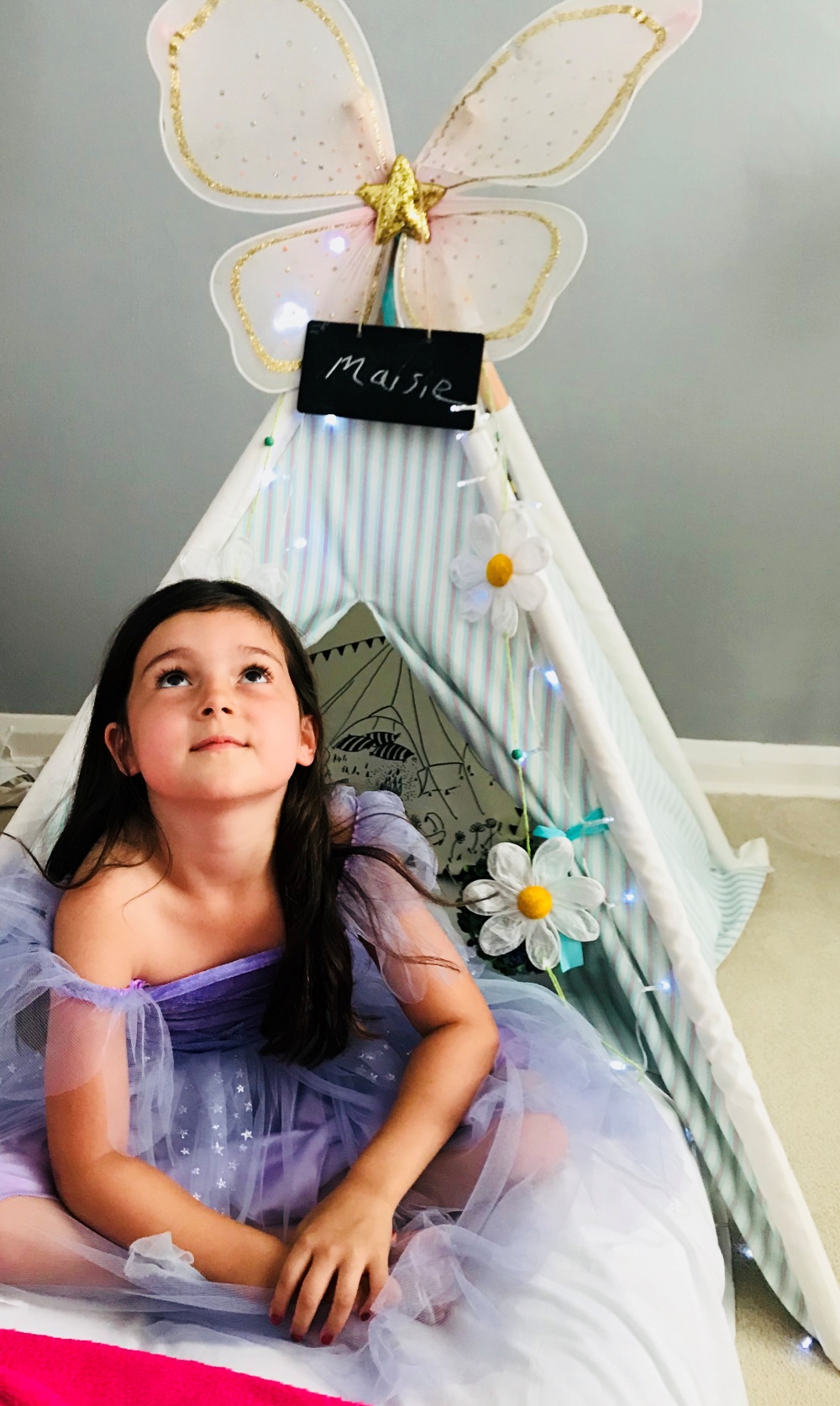 Join the dots between those statistics and those discovered via a 2018 survey commissioned by Nationwide Current Accounts which reveal that parents now spend an average of £218.00 on parties for their children (with 52% confessing to blowing their original budget).
The past three years have been full-tilt and Nicky and Rachel have seldom stood still, but their drive has paid dividends. Canvas and Stars now has the largest UK social media following for glamping, with its Girls Go Glamping concept taking off like a rocket and generating national media coverage in Heat Magazine.
"We have gone from an empty field to creating an award-winning glamping experience with a fully booked site and a waiting list. The Indoor Glamping franchise is taking off too and supporting other parents in launching their own businesses feels brilliant,"
"I would not go back to high heels and the rat race for anything.
It's wellies all the way for us now!"
Find out more about the Canvas and Stars Franchise opportunity by clicking below now!