Meet Rachel Ray, Bright & Beautiful franchisor
Find out why franchisor Rachel Ray, decided to start Bright & Beautiful and what this franchise can do for you.
Why did you start your own business with Bright & Beautiful?
I had enjoyed a really successful career as an accountant and business consultant for 15 years, working in London and Australia. But after I took a career break to have my two children I decided that I really didn't want to go back to that corporate world; I wanted to pursue a career that would let me enjoy both my work and my family.
So I started to do my research into possible opportunities and markets and I kept coming back to residential cleaning. The UK domestic cleaning sector has grown by 91% in the last three years and has proved itself to be a really recession proof industry so we knew we were on to something!
So why does residential cleaning represent such a good business opportunity?
The UK and Ireland spends over £11bn on domestic help each year and the reasons for the boom are really linked to how we're changing as a society.
We're just very, very busy! More women are going back to work; there are more single professionals who don't have time to clean; we're entertaining more at home; leisure time is at an all time premium and often it's just about deciding what's more important, cleaning the floor or spending time with your family.
So what was the aim for Bright & Beautiful?
Trusting someone to come into and look after you home is a big step to take and I'd heard lots of horror stories from both homeowners and cleaners about how it can go badly wrong on both sides. What we aim to do is to support and empower women across the board – our clients who need their homes managed; our franchise owners who have a business which can earn a great income but fit within school hours; our team who have fair employment rights and a great working environment and impoverished families that we sponsor overseas.
Quality of delivery and customer service has been our watchwords from day one and I think that's really what makes us stand out.
Why did you decide to franchise your business?
Bright & Beautiful was set up as a franchise model – it was our plan from day one and we already have three franchises operating, all of which have been bought by businesswomen who wanted to get more balance in their working lives. I think having a franchise model at the heart of our business has made it far easier than trying to adapt an existing business.
We were able to create a unique model of working that is easily managed, fits around family life, is fully supported with professional marketing and has a genuinely ethical approach to our teams and to the eco-friendly products we use.
How did you balance family life around your business as it developed?
The whole reason I set up Bright & Beautiful was to balance my family and business! I was really proud of my career in the corporate world but I didn't want to have to hand my children over to other people to care for them while I was stuck in an office.
Because our business model is designed to work flexibly, the whole B&B team work when they need to work – and fit those hours around childcare, school and all the running around that goes with it. There are so many bright and business-minded women out there who just don't want to sacrifice their family for career success and hopefully I've proved that they don't have to.
Faye, one of our franchise owners, was previously working three jobs just to put food on the table, not seeing her children and feeling guilty and stressed every minute of the day. She's now earning more than she did before and working hours that suit her and her family and she even won a local business award earlier this year!
Why should someone start a franchise business rather than start their own business from scratch?
Setting up on your own is a massive challenge and it can often seem too big a risk, especially if the family is dependent upon your income.
We've done all the thinking about the business model, the branding, the promotion, the training, and the recruitment for you – and we've developed a very successful business model that people wanting to buy a franchise can pick up and start working with. For franchisees we deliver a really comprehensive programme of training and business planning, a marketing programme (including a website, postcards, referral brochures, Google adwords campaign), branding (including team uniforms and car livery, a professional PR campaign in each new territory and a full set of equipment and tools to get started in your area.
Because we support our franchisees with professional marketing and business management, clients have been knocking on their doors and are also delighted to recommend us to their friends which has been our best possible business growth tool.
Setting up a business can also be very lonely and what we give is a huge amount of personal commitment, support and training that continues throughout the relationship.
What makes Bright & Beautiful business stand out against other franchises in this sector?
It's really all about excellence and professionalism. There are many different types of cleaning companies out there but we feel strongly that the quality of service that we deliver is what really sets us apart.
We've structured the entire business model around what works for our clients and our team and it is based on providing a high income potential from a small and select group of clients, all of whom are on long-term standing orders. Each franchise business can fit very easily around family life and, while you do need to be dedicated, you don't need to work full time to make the business a success. Our ethics are a really important part of how we operate too – all the teams all have full and fair employment rights and insurance – we're absolutely not a cash in hand agency.
We're very much about supporting women who are juggling so many roles and responsibilities that free time has become an incredibly precious commodity – and that's what we can give back to them.
How is Bright & Beautiful developing compared with your business plans to date?
I am really delighted as our franchisees are exceeding their targets even in their first few months. This seems amazing in a recession, but it's testament to the fact that our marketing systems and client service standards are working really well for our franchisees.
How do you see Bright & Beautiful developing over the next few years?
Our plan is to grow the business nationally, particularly in areas where there are pockets of clients who want and need the housekeeping service that we offer. We're already talking to a number of potential franchisees in London and we have the infrastructure in place to fully support many more partners.
We already provide cleaning and ironing services and are looking to develop a wider range of home support services over the coming years.
How are your franchisees performing currently, and how do you see the market changing over the next year or so?
We currently have forty five franchisees, and their businesses is booming! Because we market ourselves very strongly customers are knocking on their door rather than the other way round and word of mouth recommendation has been key for us. People are always happy to recommend a quality service.
Cultural shifts in the UK and the effects of the recession have also worked to our advantage with more women going back to work, longer working days, busier single professionals – so help around the home is now far more of a necessity than a luxury.
So, now is a good time to explore starting a Bright & Beautiful Franchise?
Absolutely! Domestic cleaning is such a growth market and we've found a gap within it for delivering a really high quality and trusted support service for busy people. Our business model is already proven and we have a really strong infrastructure to support our teams.
Who are you looking for to become new franchisees of Bright & Beautiful?
Our franchisees are drawn from all walks of life and many have left high-powered jobs to find something that enables them to work flexibly around their children and family life. What I would say is that you don't have to love or be good at cleaning! What is much more important is that you are a 'people person' who can work well with clients and your team. Having an eye for detail and a passion for excellent service is also really important. If people have experience in management, training, sales or marketing that would be an asset but it isn't essential.
To find out more information about the Bright & Beautiful franchise opportunity simply click below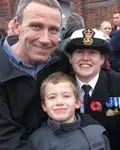 Why forces to franchising is such a good fit
Bright & Beautiful holds great appeal for people fed up with the stress of juggling demanding jobs and home life.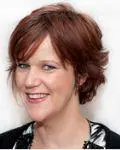 Franchisor Interview - Stepping Off The Corporate Ladder: Doing It The Bright & Beautiful Way
The award winning Bright & Beautiful business model is based around a franchise system that trains women across the UK to manage a team of specialist housekeepers.