The Best Of Both Worlds
Franchising gives you the opportunity to run your own business with the flexibility and choice to create a better work-life balance. With a range of franchise business options OSCAR Pet Foods comes highly recommended in helping you to: succeed and learn new skills; enjoy your job, and; work from home.
Combining your career and family life is a great start but to meet caring pet owners in the comfort of their own home makes work a pleasure. Especially when you can supply a range of high quality pet products in return for a service that brings customer and job satisfaction.

As Brian Hulme, from Stockport, says, "One of the great benefits of running my OSCAR business is having flexibility because every day brings a different challenge. I always allocate two days a week to administration - one for office duties, which includes accounts, customer calls and ordering stock, which I collect from Head Office on the second day.
I work my days to suit my customers and luckily, that works for me too. Though I never really switch off I'm always looking for opportunities, and will generally combine personal calls with delivery days – which may include walking my dog – enabling me to promote my products while combining my business with pleasure.
I have a very good rapport with my customers and will always be as flexible as I can. In return, they are extremely supportive by referring new clients when the time is right."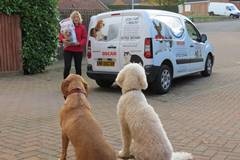 To work for yourself requires a range of skills, from sales and marketing to accounts and administration, but in the case of OSCAR an understanding of the products is key.
In having a business interest you can rest assured that OSCAR will guide you through each stage – there is no pressure as the comprehensive training package covers all aspects of business management suiting your personal needs.
Investing in a business that offers an official qualification in companion animal nutrition, Certcan (QCF-Level 3) is unique to OSCAR. It embraces educational excellence in focusing on the best nutrition for dogs and cats. Having something you can feel proud of will be enormously helpful when advising customers about their pets, which in turn will cement long-lasting brand loyalty.
OSCAR is a franchisor with a good support team helping to create a positive and successful network. Expert advice is a priority when working for yourself and OSCAR can support you while keeping ahead of trends and developments. Its commitment to high quality products and standards ensures franchisees and customers receive the best attention.
Find out more about the Oscar Pet Foods Franchise and how you can become their next franchisee. Click the button below now!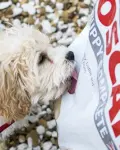 Why Choose Franchising?
OSCAR talks about why you should consider franchising and about their comprehensive training that ensures that franchisees are never alone.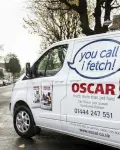 The Benefits of a Resale Business
An established OSCAR Pet Foods resale franchise is a positive investment.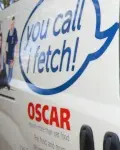 Why buy a resale business?
An established resale franchise is a positive investment. They become available from time to time, offering a solid foundation you can maintain and build on successfully.