OSCAR Pet Foods Welcome Two New Franchisees
4th September 2023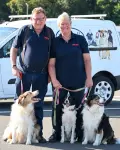 OSCAR Pet Foods are delighted to welcome their newest franchisees that have recently joined the OSCAR Network.
Vincent & Christine Fry – OSCAR Pet Foods Weymouth
"With years of dog training and small animal pet care behind us, we moved from South Africa in search of a more exciting work/life balance.
"When OSCAR Pet Foods popped up on social media with its carefully selected British ingredients and unmistakably honest approach to pet nutrition, we were struck by the company's 30-year success story and depth of pet food knowledge and expertise.
"My own experience of showing dogs tells me that if they are lacking in energy it is caused by one thing and one thing only – their food. Also, Christine's first dog (a rescue) sparked a life-long interest in training and, crucially, an understanding of why good pet care can make such a big difference to a family home.
"Indeed, our love of pets stretches way beyond dogs: we've owned cats, rabbits, chickens, horses, and geese – always taking an interest in their nutritional needs.
"Of course, we couldn't proceed without full family approval – so we trialled our Border Collies with OSCAR's Whitefish Skin Treats: a resounding success! They love their OSCAR food, and their health and vitality are testament to its quality. Even our fussy eater has stopped having issues and eats with gusto – just the way it should be."
David Wardle & Maria Le Riche Peree – OSCAR Pet Foods Cheadle Hulme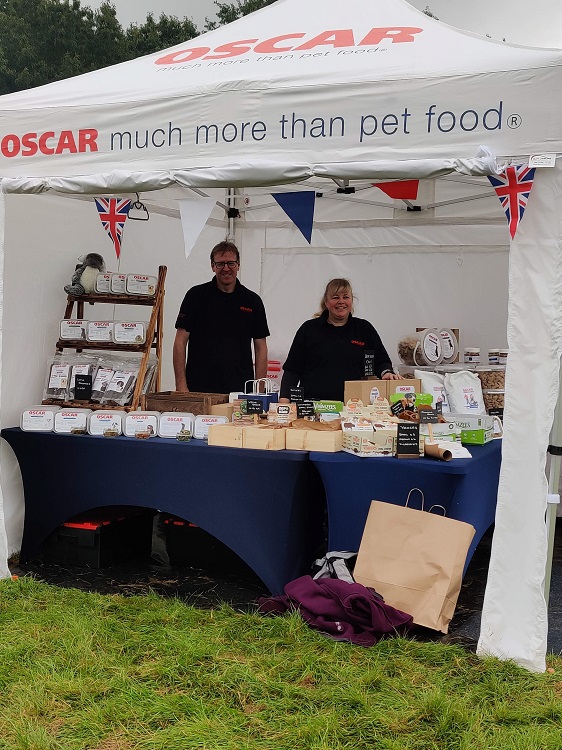 "We first came across OSCAR Pet Foods twenty years ago when Maria moved to Macclesfield. Determined to find a UK dog food good enough for her German Shepherd, Laika, who was joining her from Australia, she discovered OSCAR Pet Foods: a company that understands the importance of pet nutrition like no other – using quality, naturally healthy, ingredients. We have enjoyed the benefits of exceptionally healthy and happy pets ever since.
"Two decades later, at a time in our lives when we were ready to swap exhausting careers in payroll and industrial engineering for something more enjoyable, we received a letter to say our OSCAR Nutritional Advisor was retiring, and it set our minds whirring! This time, OSCAR found us!
"Born and bred in Macclesfield, David knows the area like the back of his hand, and we both love supporting our local community with a brand that doesn't budge on quality."
Find out more about how you can run your own van-based Pet Food Delivery Franchise with Oscar Pet Foods.
Click below now!