Meet 30 Minute Hit Franchise Owner, Jodie Peck
New to the U.K., 30 Minute Hit provides an exciting express workout for women looking for connections and community as well as results.
The 30 Minute Hit is definitely not your typical gym – nor is it a typical women's gym. And it's certainly not a typical kickboxing gym. Instead, 30 Minute Hit is a special place that inspires and empowers women through a unique community like nowhere else.
30 Minute Hit is a half-hour, women's only, express fitness programme, combining boxing, kickboxing, self-defence, and core conditioning to create one of the most rewarding workouts anywhere. In just 30 minutes, members punch, kick, sweat, learn, and burn their way to results they never thought possible.
Meet franchise owner, Jodie Peck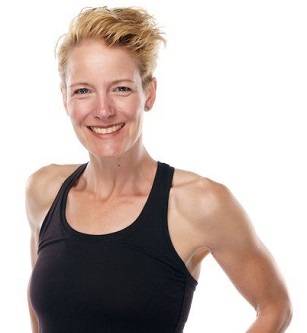 Originally from the U.K., Jodie served as an engineering officer in the Royal Airforce for 18 years. Today, she's the owner of two very successful 30 Minute Hit gyms in Halifax and Bedford, Nova Scotia.
"Keeping fit has always been a big passion of mine, but it was never something I considered would be part of a serious career or proper job for me. Someone told me about a vacancy to work in a local boxing gym as a trainer, and I just told myself to go for it and see what happens. That gym turned out to be 30 Minute Hit.
"In no time at all, it completely changed my perspective of what work can and should be – something you love and feel passionate about! When I realised that I could become a franchisee, I jumped at it.
"Franchising is such an easy stepping stone into business, rather than starting at ground zero and having to do every single thing yourself. You get that big boost right at the beginning with incredible training and support from the franchisor to open and run what's already a proven business model, even when it's in a brand-new location."
Making a positive difference
"For me, the best thing about my 30 Minute Hit is the privilege of making a positive difference in other people's lives every day, and sometimes I still can't believe that it's my business!
"The people you see in our gyms aren't the typical cutie gym bunnies – these are women who've just come off a 12-hour nursing shift and need to work out the stress. They are teachers and mums, and women who have been working all day in their home office and just need to get out and see people. They want to move their bodies, smile, laugh, and make connections. We make them feel incredible about themselves, just for coming in and doing 30 minutes of exercise. People don't realise how valuable this time is until they come and experience it – that's why I know women in the U.K. are going to love this!
"A successful franchise owner has to be a proper people person, everything else we can teach. I wasn't a business person in any way before this – now I own two locations with a team of trainers who help me run the day-to-day. I'm still massively hands-on, but I also run my house, look after two kids, and have time for other interests. This business works around everyone involved – the franchise owners, the trainers, and the members – that's the beauty of it!"
Find out more about the 30 Minute Hit Franchise opportunity by clicking below now!