Young Curlers Are Making the Sport Cool
10th May 2022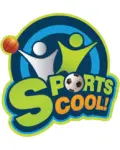 While Great Britain celebrates the medal-winning achievements of its Olympic curling teams, a new generation is being introduced to the sport.
Curling is just one of the activities being offered by SportsCool, a specialist provider of sports education for primary schools across the UK.
Its coaches work with schools to enhance the delivery of curricular and extra-curricular physical education, with the view that every child should have the chance to participate, progress and achieve.
It currently works closely with more than 400 education providers and has over 100 people working within its organisation. It offers schools its diverse range of sports, from fencing and archery to ultimate frisbee, curling and tri-golf.
SportsCool's curling sessions aren't carried out on ice – and instead of traditional curling stones, lightweight plastic ones with wheels are used by the children.
However, SportsCool director Lee Lysons says its version of the winter sport is proving massively popular with the youngsters and gives them a great introduction into the skills curlers need to compete.
He said: "Curling is a massively popular pursuit among the youngsters we coach. They love the precision and timing needed, as well as the competitive edge there is to the sport.
"It teaches children to think for themselves and to analyse the way other people think. Curling is also great for improving coordination and concentration.
"The children have been cheering on Great Britain's curlers at the Games and who knows, perhaps there is a future Winter Olympian in their midst?"
SportsCool currently has 28 operations across the whole of the UK, with plans to open 20 new ones in all parts of the country over the next 12 months.
All its activities are underpinned by the company's ethos of "Educate: Motivate: Participate". Its coaches make it their mission to find a sport for every child to love.
SportsCool was founded in Blackburn by sports coaches Lee Lysons, Matt Parker and Andy Preston, whose vision is to make a positive difference to the mental, physical, and emotional wellbeing of the nation's children.
Lee said: "The ethos behind the business is simple. At SportsCool we believe that sports education is fundamental to a child's development.
"We also believe that every child should have the chance to participate, progress and achieve in physical activities.
"This in turn has a profound effect on self-esteem, confidence, motivation, physical aptitude, and all-round mental and physical health.
"We use positive rewards in everything that we do, our sessions raise aspirations, are accessible to all, and, most of all, they are fun.
"As a result, we see the youngsters that we work with blossom into confident, healthy and aspiring individuals."
He added: "Our coaches continue to train in new areas of sports education and take part in continual professional development so that we can offer the best experience to the children and teaching staff that we work with.
"We aim to continue to be leaders in our field, inspiring increasing numbers of children and giving people the chance to forge winning careers in sports coaching."
Great Britain's women curlers won gold at the 2022 Beijing Winter Olympics. The men's team returned from China with silver medals.
Find out more about the SportsCool Franchise opportunity by clicking below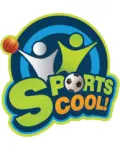 New Generation of Children Try Fencing Thanks To Blackburn's SportsCool
3rd May 2022
Blackburn headquartered SportsCool is offering youngsters fencing sessions, moving it away from its image as an elite pursuit.
What

Our Franchisees Say

It's great to know that I can positively engage so many children to become more active in their School day. Through so many different products I can give children a variety of activities to have a go at, and find success.Helen, SportsCool Franchisee

I have found that the range of products I can offer to Schools gives me more success as a business, with much valued input from Head Office crucial in the successful delivery of the products.Sam, SportsCool Franchisee

I love having my own business, teaching children and seeing them blossom. I have the perfect lifestyle and I'm safe in the knowledge that I can get help from SportsCool whenever I need it.Jade, SportsCool Franchisee
Why

Choose Us

Guaranteed customer base and income from day one

SportsCool franchisees can coach over 15 different sporting activities

An exclusive territory with over 200 schools
Related

Franchise Categories
Related

Franchise Types