Jam Coding: The story behind the name
If you've ever a chosen a name, you'll understand just how hard it is to settle on the right one.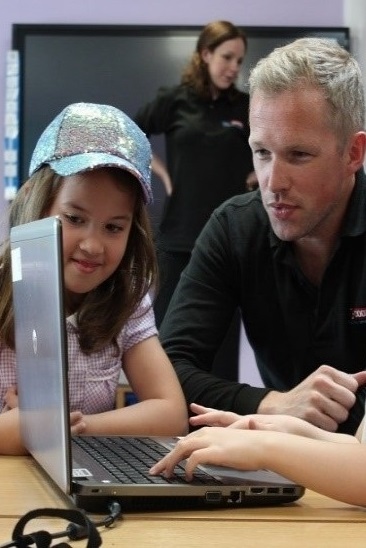 That was the case for Roger, our director, when he named his camper van Viv. It was also the case when he put the name of his sourdough starter in the hands of his Instagram followers.
There were plenty of suggestions: Clint Yeastwood, Wheatney Houston and a suspicious amount of Carole Baskin's… but after much deliberation, he settled on Marilyn Mondough.
Unlike Marilyn and Viv, the inspiration behind Jam Coding came quite easily. Despite Roger's love for food, it had nothing to do with everyone's favourite fruity conserve. It was actually named after his uncle, Jim "Jam" Mason.
"Uncle Jim was a big influence in my life at a time when I didn't know what to do. He taught me about the world of business and investing in people."
A prominent Lancashire businessman and political figure, Jim left behind an incredible legacy of achievement when he passed away in 2009.
Earlier life & notable achievements
At just 14, Jim left Bangor Street School, now a community centre, to work as a photographer for a newspaper. He then joined the RAF and trained as a pilot before flying Lancaster in Bomber Command during the Second World War.
Jim had a strong sense of social responsibility. Both he and his wife Frances were members of the Young Socialists and played an instrumental part in the selection of Barbara Castle as Blackburn's MP.
An active member of the Labour Party since 1939, he served as leader of the Labour group on Lancashire County Council and chairman of the North West Labour Party. He was also Deputy Lieutenant of Lancashire County Palatine.
In 1982, Jim co-founded Lancashire Enterprises Ltd which was responsible for major training, regeneration and employment projects. It is said to have saved thousands of jobs for Lancashire and was a model for the country.
Fortunately, his work didn't go unnoticed. In 1999, he was awarded a CBE for his services and the following year, he was named as one of the North West's Businessmen of the Millennium!
Why Jam Coding?
Jim was an important figure in Roger's life and a huge inspiration behind both Jam Coding's name and ethos. It's predicted that, in 10 years time, 9 out of 10 jobs will require digital skills.
Like Jim, we want to give back the community we love and the nation as a whole by investing in young people with a computing education that will one day be essential.
Plus, we think it's a pretty cool name
Find out more about the Jam Coding opportunity and running your own Children's Coding Skills Workshops. Click below now!