Escape the Gender Pay Gap with a Claims Management Franchise
The gender pay gap is never out of the news these days, unsurprisingly becoming an issue highlighted in relation to many different employers, of all types and sizes, as there are no sectors in the UK economy in which women are paid the same as men.

More than three-quarters (78%) of the 10,000 large firms which reported on their payment policies in 2018 paid their male employees more than their female workers, whilst women are paid 35% less than men, on average, when it comes to bonuses. Given this prevailing situation, Aspray Franchise – a network of property claims management specialists - thought it useful to examine how professional, focused women can easily achieve earning parity with men.
The answer to what may seem like a conundrum is surprisingly easy, for the right women. Those women who are suitable for Aspray's professional property claims management and loss assessing franchise opportunity are operating on a level playing-field with their male counterparts right from day one. There are no ifs and no buts. All franchisees commence their franchise journey from the same starting line and know that efforts will be rewarded in exactly the same way, for each and every one of them. They are in total control of what they earn, which is dependent on their approach to their self-employed business, their acumen and their drive.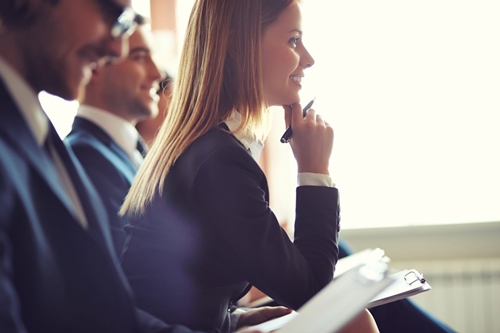 All franchisees are presented with indicative earnings that can be realistically achieved, if they follow the Aspray franchise business model and operate to the guidelines they provide for building up their contact network and getting their name known. There is no indicative earning graph for men and another for women. All that can hold a franchisee back is their own attitude to their franchise business, not their gender.
Franchisees , both male and female, come from a wide variety of backgrounds – management, armed forces and project management of some sort being just three. Once they have built their business on a firm base in year one, these professionals know that they can be looking at six-figure earnings – and more – within just a few additional years on the job. They are never having to look at the person sitting next to them in an office and wondering how much more he or she takes home in his pay packet. They do not have the frustration of a glass ceiling.
Working life for female franchisees plays to their talents, typically being described as the ability to project manage, organise a schedule of repair and reinstatement works for insured property owners who have suffered damage, be that because of a flood, escape of water, fire, tenant maliciousness, vehicle impact, or a host of other reasons, and empathise with the client.
They need tenacity and strong communications skills, to get their viewpoint on an insurance claim across to the insurer and also their representative, if a loss adjuster is involved. They have to be structured in their approach, but also fluid thinkers who can suggest solutions to issues that the insured client might face.
They also have to be authoritative and able to marshal their vetted contractors, who carry out the property reinstatement at no cost to the customer.
These women need to be able to adjudge a situation and assess how it can be made better for the client, according to the terms of that individual client's insurance policy. No two policies are exactly the same, so they need to be able to cut through and translate the jargon of the policy into what matters to the client – the insurance protection they actually bought.
They also have to think figures, at times, but think timescales at others. They have to be do-ers and be energetic on the domestic or commercial property owner's behalf, taking on all aspects of the property claim's management from day one of the claim – or whenever they are instructed by the client. They need to stay calm under pressure, particularly if they are instructed when a claim has already been turned down by the insurer. The skill to persuade, engage and convert negativity into positive outcomes is key, as is resolution management.
This may all sound like a lot of skills required for the job, but many of these are just day-to-day modes of operating for many franchisees, done in a wholly natural way, because Aspray are adept at knowing which personalities suit their franchise opportunity to the tee.
If you are a woman who is keen to follow a career that is rewarding both financially and in terms of job satisfaction, one that will give you complete possible earnings parity with your male counterparts, you may have that personality that Aspray seek. If you do, Aspray can assure you that how fast you reach your financial finishing-line, in terms of your own income goal, will be down to you and your talents, not your gender. Click below to find out more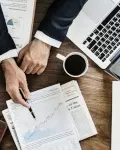 Research to Further Enrich Professional Franchise Opportunity
As a potential professional franchisee with Aspray, you too may not know exactly what the role of a loss assessor entails and whether it is for you, find out more here...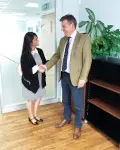 Jump on board the franchise roller-coaster
Aspray's ten step recruitment process is designed to give you the opportunity to research Aspray's proven business model.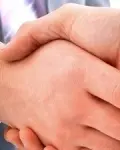 Preparing for a franchise interview
Aspray's tips to help you prepare for your franchise interview.
What

Our Franchisees Say

It's seeing people satisfied, happy and resolved and knowing that over the ten years you've helped people get back to their life. You see the homeowner, or policyholder satisfied and smiling, or you that the claims has caused them the minimum inconvenience, that's what you have achieved for them.Roy Bowen

Since the start, I have taken part in the peer-to-peer support offered through head office. I feel it's important to be engaged and involved with this type of support. I don't want to see people in the network struggle and at the same time, it allows me the opportunity to learn and grow from others that do the same job in different ways.Jack Parkhouse
Why

Choose Us

Exclusive Territory

Work From Home

Established and Proven Business Model
Related

Franchise Categories
Related

Franchise Types