Coffee Cafe Franchises
There are currently no franchise opportunities in this section
---
Coffee Cafe Franchises and Business Opportunities: Love the idea of running your own coffee shop cafe? Franchising is the answer and there are several coffee cafe businss opportunities in the UK looking for female franchisees so explore them here!
Start your own coffee cafe franchise by exploring the options here, now!
Latest

News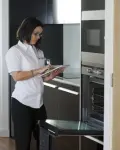 No Letting Go Makes Its TV Debut!
5th July 2022
Latest

Case Studies