babyballet®'s Leah Stead Celebrates Territory Expansions
babyballet®'s Leah Stead has had somewhat of a diverse career. Having enjoyed a successful 12 years as a solicitor in Nottingham, and becoming a Partner of a law firm in that time, it was Leah's first love, dancing, that she simply couldn't escape from. In 2019, Leah was presented with the opportunity to drop the Court dress and pick up her tutu once more, which was certainly met with no 'objection'! Two years on from opening her doors to her little stars at babyballet®, Miss Leah has celebrated huge successes with the children's dance franchise and has even undergone a significant territory expansion during the pandemic.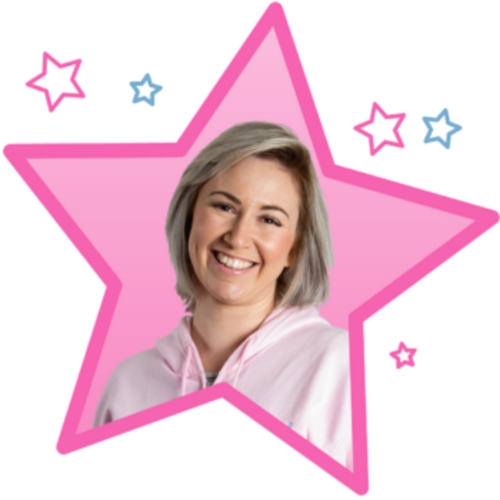 "I loved being a solicitor, but my heart wasn't in it and I didn't have the passion for it as much as I do for teaching and dance," said Miss Leah. "The challenge of changing careers in such a huge way was made much easier by loving what I was moving into. When I was presented with the opportunity to expand, even during the uncertainty of the pandemic, I was 100% behind it! I haven't minded putting in the time, and babyballet® has been such a welcome change of pace from what I was doing before."
Since opening her doors for the first time in January of 2019, the babyballet® Nottingham North franchisee has certainly been presented with new challenges. As well as having to navigate and manage the new business throughout a pandemic, Miss Leah has also become a mum!
"Having a baby during the pandemic of course added a lot of pressure. Being unable to do anything socially and trying to keep the business as accessible as possible was difficult, but you have to be confident and overcome these types of hurdles! Being at home during COVID meant my husband and I could share responsibilities with our daughter, so I still had the chance to dedicate time to growing my babyballet® business.
"It's been a huge step for me but is absolutely the best thing I've done. Of course, I've had to overcome things like maternity leave and COVID, but since emerging from those, I've been able to look at my current situation and can honestly say becoming a babyballet® franchisee was the right thing to do."
The babyballet® support network not only helps new franchises flourish but allows franchisees and teachers the room to strike a healthy balance between their work-life schedules. Franchisees are equipped with specific training and information to help them manage the franchise from a distance or involve themselves fully in the day-to-day operations and classes.
"Training was brilliant. I had a week at head office with three other new franchisees. It was great to be learning with people in the same position as we could share the experience and learn from each other as well. Even though I'd already done some teaching for babyballet®, the whole process was so valuable as I gained a real insight into business operations."
It was clear from the start that Miss Leah's mission and drive aligned perfectly with babyballet®'s. Now teaching roughly 200 children across 12 venues and employing five members of staff, Leah's expansion in the Nottingham area (now covering Sherwood, Arnold, Mansfield, Woodthorpe, Clipstone, Rainworth, Edwinstowe and Southwell) in June 2021 has enabled her babyballet® franchise to go from strength to strength!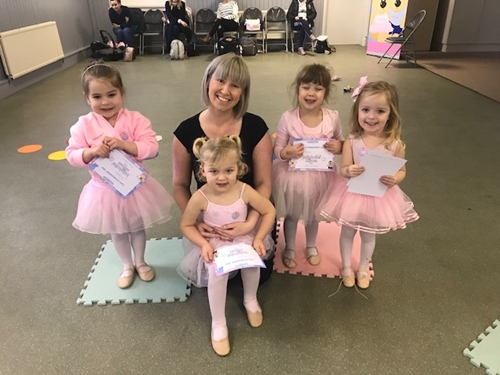 "Even though plans were slightly delayed due to COVID, I'm so proud that I've been able to expand the business and continue this incredible journey with babyballet®. We have a strong foundation and team that will take us forward. The admin, marketing and general support from head office has been brilliant. While the team has changed throughout COVID, the support has been constant, and there is always someone on the other end of the phone to help if you need it.
"I'd love to keep building on what I've established for myself with babyballet®. I think what they offer is largely unseen in a lot of other companies. The family feel is one thing, but as a franchisee and in my current circumstances of balancing a business with raising my young daughter, babyballet® has afforded me so much freedom. I've been given the opportunity to balance my work and personal life to an extent that I don't believe you would get in a senior position with any company, let alone as a business owner. But regardless, it doesn't feel like work! As they say, find a job you love and you'll never work a day in your life!"
With over 80 babyballet® franchise businesses running across the country, the UK's largest children's dance academy prides themselves on being supportive and caring to help each and every franchisee reach their potential and business goals.
With Miss Leah looking forward to her future with babyballet®, she urges anyone who has a passion for dance and teaching to consider becoming an accomplished franchisee with this fabulous network.
"If you have the passion, and you're looking to explore it, give babyballet® a try. The syllabus and classes are amazing, and I love teaching my little stars. Away from teaching, the support network is amazing - I simply couldn't have got to where I am today without their assistance and guidance."
The babyballet® programme is designed to fit well within the UK Government's Early Years Foundation Stage framework, with classes providing the opportunities for babies and children to learn and develop key life skills in a healthy and safe environment. Their pre-written syllabus ensures that teachers don't have to worry about planning or creating choreography and can focus on doing what they do best – teaching dance.
From Solicitor to ballet-star, Miss Leah's story is one of many that inspires prospective franchisees to revisit their true passions. For more information on how to become a babyballet® franchisee just click below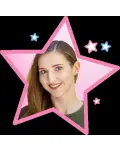 Q&A with babyballet®'s Newest Recruit, Miss Hollie
After two years of teaching babyballet®, Miss Hollie opened her own babyballet® dance school!
A Mum's View
Hear from franchisee Miss Sally who runs her babyballet® franchise in Oldham, Rochdale and Burnley.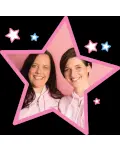 Q&A with Miss Kate & Miss Jo, franchisee at babyballet® North Tyneside
Best friends Miss Kate and Miss Jo are going into business together and bringing the UK's leading pre-school dance academy, babyballet®, to Tyneside.
What

Our Franchisees Say

The training to join the babyballet franchise family was fantastic. During the initial training course, every aspect of running a business was covered – from office and admin management through to running the dance classes themselves. From day one I felt like part of the babyballet team and nothing was too much trouble – no matter how many questions or queries I had!Miss Jessie babyballet® Franchisee, Dartford, Bexley and Bromley

It is a whole year since I started my babyballet franchise and it has been the fastest year of my life! I've absolutely loved it and can't wait to see what each year brings. This was easily the best decision I've ever made. Thank you so much to the head office team for welcoming me to the family with open arms, and to Claire for being such a fab big boss and inspiration.Miss Suzy babyballet® Franchisee, Worsley and Walkden

It's my 8th year as a babyballet franchisee and I still absolutely love it! The magic of teaching preschoolers their first steps combined with the flexibility of being my own boss, all the while knowing that I have the backing and support of such a fantastic brand, is just the best feeling ever.Miss Leanne babyballet® Franchisee, Livingston and Falkirk
Related

Franchise Categories
Related

Franchise Types