Q&A with Miss Kate & Miss Jo, franchisee at babyballet® North Tyneside
It was dance that brought Kate Markham and Jo-Anne Torre together and helped them both through some tough times.
Now the best friends are going into business together and bringing the UK's leading pre-school dance academy, babyballet®, to Tyneside.
Forty-five-year-old Kate and 38-year-old Jo-Anne opened their North Tyneside babyballet® school in Whitley Bay in September 2017. It is the first babyballet school in the North East, and a personal triumph for them both.
Why did you decide to become a babyballet Franchisee?
(Kate) For myself, having babyballet as a client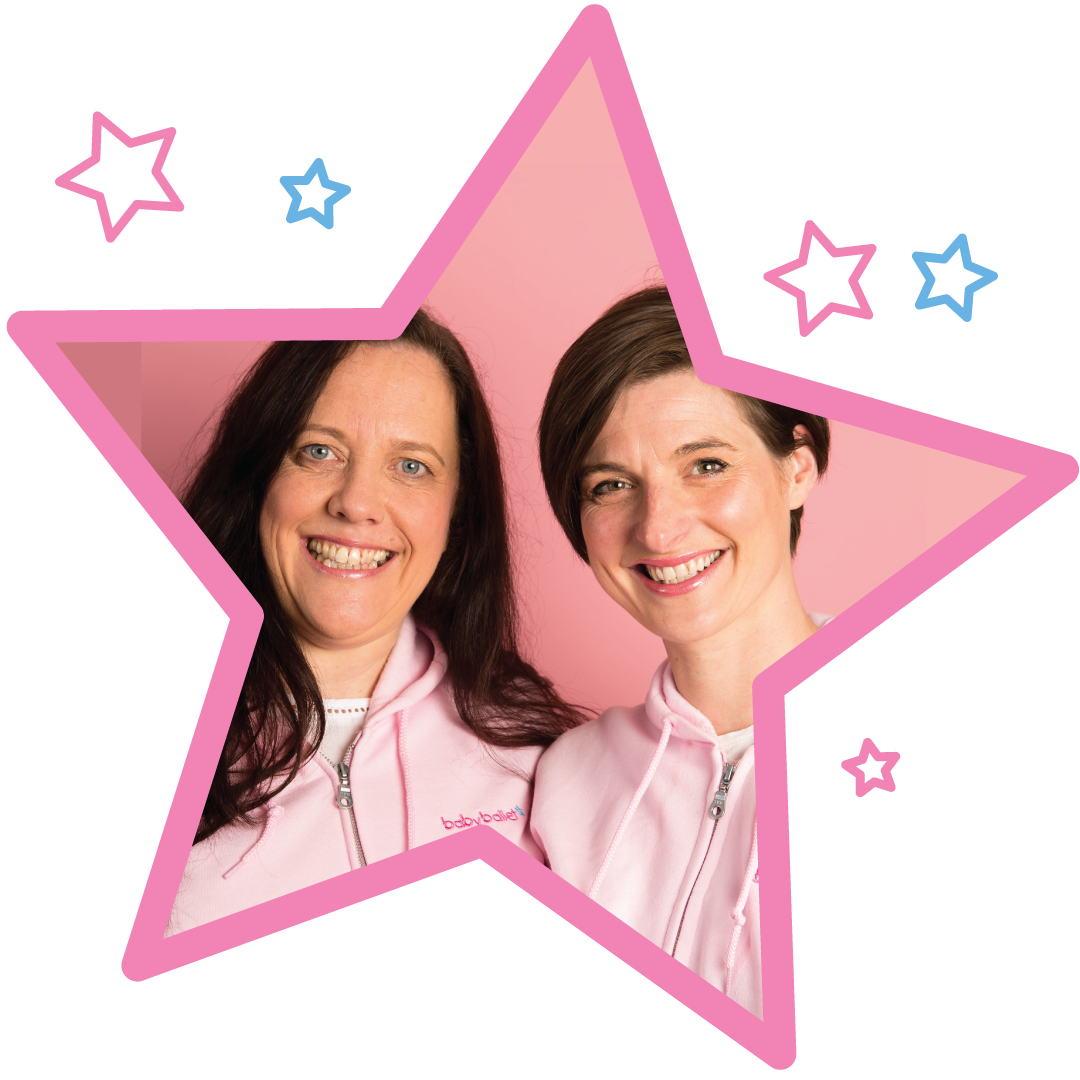 and working quite closely with Head Office on their systems, I just couldn't resist becoming a franchisee.
I have worked in the dance industry along with my business partner, Jo-Anne, for over 11 years.
My background is business management and Jo-Anne's is teaching. There's no one else in our area or close delivering this amazing programme. We both fell in love with the whole concept and just knew we had to bring it to Newcastle.
What was your biggest worry before signing?
We would say the biggest worry was financial and ensuring we could make enough money to roll it out, however, with 100+ students after our first half term this worry was short lived.
What was the sign up process like to become a franchisee?
The sign up process was very clean and concise. The support from Head Office is second to none we can't thank the whole team there enough.
Has being a franchisee met with your expectations?
Absolutely and beyond ????. We're so very proud to represent the babyballet® brand in the North East.
What has been the biggest challenge whilst setting up the business?
The biggest challenge for us is taking on new teachers. Ensuring they're reliable and as passionate about the syllabus as we are.
When did you start your first classes and how many babyballet® stars currently attend your classes?
We started our first classes in September after the school summer holidays. Our student intake for our first term was approximately 76 students. We have just ended our second term with 123…almost doubling our intake!
What has the support been like from Head Office?
Can't thank the amazing team at Head Office enough. Super-efficient, very friendly and supportive. Always very happy to help. We call them our babyballet family.
What is the support network like from fellow franchisees and has this helped you with setting the business up?
The babyballet® Forum for franchisees is a great support network. Everyone has been so welcoming! Any queries I have, I know I can post in the forum to guarantee good advice and feedback. It's great to have the other franchisees to talk with, share ideas and resources. I think being a dance teacher at times can be a very lonely job. The forum suppresses this and makes us feel like we are part of a great team. ????
How long do you envisage it will take you to get a return on investment?
We're already getting a return. With the numbers of students we have we are managing to pay off our franchise, pay staff and buy additional areas which helps us continue to grow our areas and expand.
Do you think a babyballet® franchise is value for money?
Definitely value for money. You really can't expect to make money from a business for the first year to 18 months, however, we have and we're investing it back in to expand.
What is your vision for your franchise for the next 5 years?
Our vision is to continue to expand in the North East and spread the sparkly magic of babyballet into more areas.
What do you love about being a franchisee and running your own business?
We just feel very proud and elated to be a part of this incredible, sparkly brand. We're so happy to be bringing babyballet to Newcastle.
Are you interested in becoming a babyballet® franchisee?
The babyballet® brand now leads the sector, with new territories being claimed all the time, throughout the UK and internationally. In 2016, brand presence was established in both Australia and New Zealand. The application process to take on a franchise is open throughout the year, with advice and support provided by the babyballet® management team.
Once accepted each franchisee retains exclusive babyballet® rights in their chosen location to run classes, parties and shows plus gain access to a range of unique babyballet® merchandise.
Find out more about the babyballet® Business opportunity by clicking below now!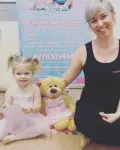 babyballet®'s Leah Stead Celebrates Territory Expansions
After two years of opening her doors babyballet®'s Leah Stead celebrates territory expansions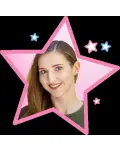 Q&A with babyballet®'s Newest Recruit, Miss Hollie
After two years of teaching babyballet®, Miss Hollie opened her own babyballet® dance school!
A Mum's View
Hear from franchisee Miss Sally who runs her babyballet® franchise in Oldham, Rochdale and Burnley.
What

Our Franchisees Say

The training to join the babyballet franchise family was fantastic. During the initial training course, every aspect of running a business was covered – from office and admin management through to running the dance classes themselves. From day one I felt like part of the babyballet team and nothing was too much trouble – no matter how many questions or queries I had!Miss Jessie babyballet® Franchisee, Dartford, Bexley and Bromley

It is a whole year since I started my babyballet franchise and it has been the fastest year of my life! I've absolutely loved it and can't wait to see what each year brings. This was easily the best decision I've ever made. Thank you so much to the head office team for welcoming me to the family with open arms, and to Claire for being such a fab big boss and inspiration.Miss Suzy babyballet® Franchisee, Worsley and Walkden

It's my 8th year as a babyballet franchisee and I still absolutely love it! The magic of teaching preschoolers their first steps combined with the flexibility of being my own boss, all the while knowing that I have the backing and support of such a fantastic brand, is just the best feeling ever.Miss Leanne babyballet® Franchisee, Livingston and Falkirk
Related

Franchise Categories
Related

Franchise Types