Fun Little Foodies Northumberland South Franchisee Becky Porter
My name is Becky and I started my working life as a Maths teacher, working in Middle schools in the North East of England. I always wanted to teach and most of my family are teachers as well.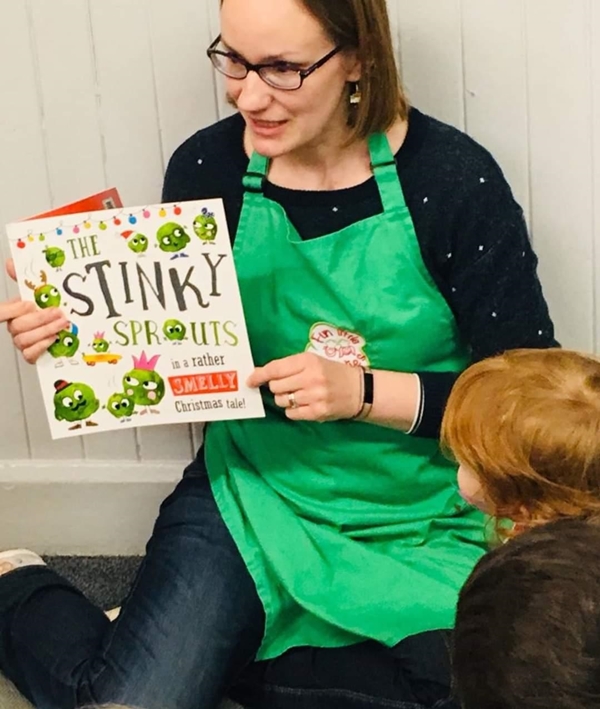 I have always had a love of food and cooking; I used to help my Mum in the kitchen from a very young age. As soon as I knew enough, I took over the cooking of the family meals. I really should have trained as a cookery teacher instead.
I had a break from teaching when my son was 2 so that I could spend more time with him before he started school. This was when I heard about Fun Little Foodies and it sounded like just what I had been waiting for.
I decided a Franchise would work for me, because the systems and running of the business has already been tried and tested, so I could see it would work. The danger of starting a completely new business wasn't really there.
My first instinct was, it sounds fun, but I don't know if I'd be up to running a business, so I decided to go to a class to watch and to take my son to a few classes with Katie and Kirsten to see what was involved. Instantly, I knew that it was what I wanted to do. Seeing a group of 2, 3 and 4 year olds making bread and butter from scratch was enough to sell it to me.
Financing the start-up of the business was going to be tricky, but fortunately I have amazing parents who wanted to help with the initial costs. My Mum is also hooked on Foodies classes now and comes to help quite a lot, so it's like a family business. My son also gets to come to classes, which he loves!
One major decision I had to make was which area to choose for my business. As the first franchisee I had free choice on all the local areas, but I settled with the area I live in, so that I understand my target market and I am immersed in the community.
I have no background whatsoever in business and advertising, so I had to learn fast how to start building up a customer base and the best ways to advertise. With the support and advice I get from Katie and Kirsten, I've learned loads in the 11 months I have been running my franchise. They are always available to help with any aspect of running the business, even though they have a busy working life as well.
The training that was provided by the ladies was excellent and it gave me the confidence and excitement to get going. I was desperate to start once the training period was over.
Nearly a year on, I am starting to get busier classes, I've run a few birthday parties and now I'm about the start some weekly school workshops. In the future I'd love to have my own premises and a business partner, but for now I'm happy with how it is progressing.
My favourite part of being a Fun Little Foodies franchise owner is being able to choose my own hours, doing something I love with amazing children; being my own boss is very satisfying. It is hard work, but it's worth it.
To anyone thinking of buying a franchise, I would recommend having a chat with one of us that have already started a franchise and visiting classes if possible. Seeing it in action is the best way of knowing if it is for you.
If Becky's story has interested you then find out how you can start your own Fun Little Foodies franchise by clicking below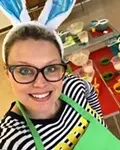 Introducing Beth Hall from Fun Little Foodies Newcastle East
Beth Hall talks about her Fun Little Foodies franchise in Newcastle East.
Why

Choose Us

An opportunity to work within a small, intimate network of Franchisees, all with a passion for Fun Little Foodies!

An opportunity to work within a growing industry – food and nutrition is increasingly in the public eye and it's inclusion in the Primary Curriculum Is increasing demand for school workshops.

A proven successful business model which provides job satisfaction in abundance and financial rewards through various income streams.
Related

Franchise Categories
Related

Franchise Types