Meet new franchisee, Natalie, who has taken the leap into flexible working and self-employment.
Meet new franchisee, Natalie, who has taken the leap into flexible working and self-employment. Natalie is a mum of two who decided to go down the franchise route instead of setting up a business by herself.
If you've ever wondered whether a franchise is worth the money, what's the earning potential once you're established or what a career in foot care is really like, then find out more from Natalie!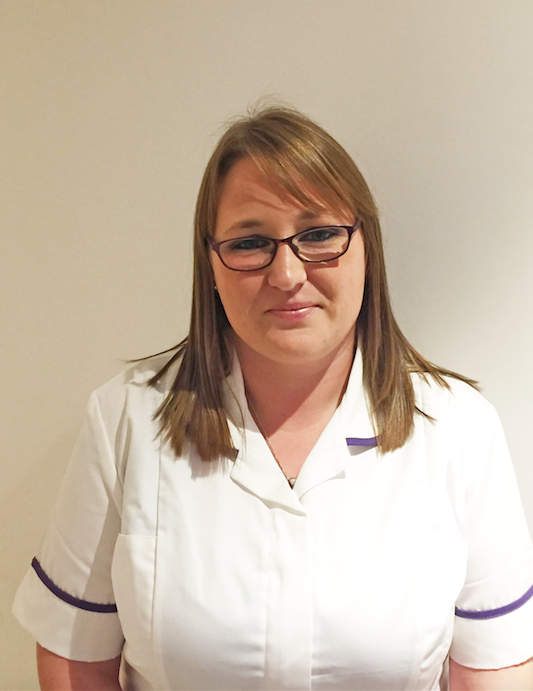 I worked in a GP surgery as a phlebotomist and medical secretary before I had my children. They were both great jobs and I really enjoyed them. I loved working with patients every day and being part of a bigger team at the surgery. I had to work pretty long hours, and it was hard work, but work was a huge part of my life before kids so I was happy to do it.
After that I worked small part time jobs in and around being a full time mum of two with a husband who works away. It wasn't always easy and I had to do a lot of juggling.
Looking back, I constantly felt like I was spreading myself too thin, and I always seemed to be rushing around, which wasn't ideal.
I did think about going back to my old job, but the part time hours just aren't flexible enough to fit around my life. I'm a mum with a husband that works away, so I'm on my own a lot. Which I'm absolutely fine with, but I don't get the same back up as mums who's other halves come home every day after work.
There was a level of expected performance
If I went back to being employed at the surgery there are strings attached, and a level of expected performance that I simply couldn't maintain. It would only take one of my kids to come down with chickenpox and I'd have to start using my holidays to get the time off to look after them.
I didn't want to carry on like that. If I was going to go back to work it had to be on my terms. I had to make work work for me and my family. Which is part of the reason why I took on a few small jobs. I was able to pick the jobs that worked with school hours.
It seemed like the perfect solution, I'd work a few hours a week for a couple of different places and I'd still be able to do the school run.
The small part time jobs I was doing didn't pay that well
There was one snag though. The small part time jobs I was doing didn't pay that well and juggling a couple of jobs at different places around two kids was beginning to wear me down.
Having children has definitely changed how I want to work. Having children changes everything doesn't it!
The need to work will always be there, but my kids aren't going to be little forever. It already feels like life is whizzing past at a ridiculous rate of knots, so I want to spend as much time with them as I can and not waste another minute in a job where I have to sacrifice spending time with my family.
My kids also have quite a hectic social life, more so than myself, so fitting everything in around that is a massive challenge. I want to be around to take them to clubs and to see their friends and just enjoy my children and have no regrets when they get to an age they don't need me anymore.
Becoming a Healthy Feet Franchisee
Healthy Feetmet my one big need of having the flexibility to work my own hours in and around my family and our crazy life style.

You know it did cross my mind that I could set up my own business, but I was very aware that working for yourself can be quite lonely and starting from scratch could take me awhile before I was actually making any money. Plus I was a trained phlebotomist!
I didn't know what kind of business I would set up, not to mention how to get clients.
Getting to know Sophie and Debra, the founders of Healthy Feet, changed everything for me.
We talked a lot about what I was looking for in a career right from the beginning, which I really appreciated. There was no hard sell. I felt like it was just as important to Debra and Sophie that this was the right thing for me and my family.
I genuinely feel more relaxed about work
Well, I've only been up and running a couple of months, but I genuinely feel more relaxed about work. Don't get me wrong, setting up a franchise was a huge decision, and I worried constantly.
But Sophie and Deb are always at the end of the phone if I have any questions. They've been doing this for a while and have been through all of this themselves, so they know the best way to do things.
This has, without question, been the best thing for me and my family. I am in total control of my time, and I feel like what I do really helps people, which was what I loved about working at the GP surgery.
I can earn up to £3,000 a month

As I'm still new to the business, my main focus at the moment is building my client list. But I know that when I'm booked up with regular clients that I can earn up to £3,000 a month, and that's only working school hours.
What's even more exciting is that I have the opportunity to grow my business. When our family situation changes again and the kids are at college, I can decide to work longer hours, and make even more money. I also have the option to hire an extra pair of hands so I can take on even more clients in my area.
And vice versa if my husband's situation changes I have the freedom and flexibility to work less hours if I want to.
But most of all I'm really look forward to being able to use the experience I am gaining.
Being part of the Healthy Feet team gives has given me confidence I didn't know I had and I know they are there with me every step of the way.
I'm taking each day as it comes
I'm really keen to learn more about marketing so I can develop myself and my business over time. And I'm looking forward to being able to share what I know to help other people who start their own franchise.
But the future is definitely bright, I don't think I've ever felt this excited about work before!
If you would like to find out more about the Healty Feet Franchise, click below now!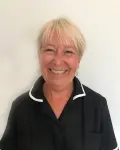 Why New Franchisee Chose Healthy Feet
We've caught up with new franchisee, Jude, to talk about her decision to become a foot care practitioner and why she chose Healthy Feet.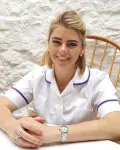 Sophie Limming Was Inspired To Join Healthy Feet
Sophie Limming runs her Healthy Feet Mobile Clinic in Monmouth, the Forest of Dean and Ross-On-Wye.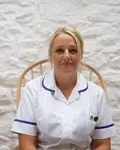 Hannah Davies - Chepstow Franchisee
Hannah Davies decided to run her own Healthy Feet Foot Care Business after working within the care industry for over 15 years.
What

Our Franchisees Say

If you have a family, want a better work-life balance with a good salary, then this is the career for you. It's so exciting to see your business grow, see happy customers return time and again and still be in time to pick the kids up from school!

Going into a franchise was not a decision that I took lightly, but after just 1 month in business I can honestly say it has been one of the best decisions I have ever made. Leaving a well-paid, secure job of 15 years was pretty daunting thought, but the job did not fit well around my young family, plus it was quite stressful.

I have been able to earn a full time wage on part time hours.
Why

Choose Us

Manage your own hours

Income 40-45K

Increased demand for this service
Related

Franchise Categories
Related

Franchise Types