Vicky Norman is Writing her Own Success Story with Raring2go!
Mother-of-two Vicky Norman is now a success both at work and at home thanks to Raring2go!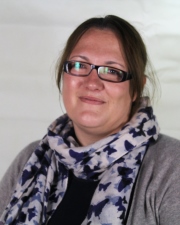 Vicki Norman was a normal working mum, always juggling work with finding time to spend with her children - and then feeling guilty about it afterwards.
Then by chance, her son brought home a copy of Raring2go! from infant school, and as she flicked through the pages she noticed the local franchise was for sale.
Just over two years later Vicki is running a successful franchise and has lots more time to spend with her two children – she describes taking over a Raring2go! franchise as one of the best things she has ever done.
Raring2go! is a high quality quarterly A5 magazine which provides parents and carers of primary school children with a definitive hyper local guide of what to do and where to go. Each edition is packed full of family friendly editorial, event listings, celebrity features as well as highly relevant advertising. This advertising is aimed at informing parents of the wide range of activities available to them both on their own doorstep and much further afield.
Vicki, who now runs the Sunderland and surrounding area Raring2go! magazine, is a qualified chartered accountant and was really struggling to balance her work life and family life before she changed career.
Vicki explains:
"I was really struggling to find the right work/life balance in my previous job, I had really fallen out of love working in the financial world and I was missing spending more time with my two children. I desperately wanted to find a more child friendly career, where I could still work hard but also be there for my kids. So when I saw my local Raring2go! franchise was up for sale I was immediately interested to find out if this was something I could make work.
I was already aware of the format as I used it on a regular basis to find out what was going on in my local area, also I knew a lot of my friends read it and thought it was great. So the platform was already in place to make it work. My main fear was I didn't have any sales and marketing experience, so I was concerned I would struggle to sell the concept to advertisers and contributors.
However, as soon I spoke with Freddie, the Raring2go! managing director, all my fears were laid to rest as the on-the-job support you get is just fantastic. The whole team could not have been more professional and supportive. After my initial meeting I had already made up my mind that this was something I wanted to do, and more importantly this was something I could make work. The training was also very good and all the other editors have been so supportive as well, it is like an extended family and someone is always there if you need advice or just a chat about how things are going.
Since I took it over 2 years ago I would say it could not really have gone any better, for the amount of hours I put in a week and I make excellent money and I envisage this will increase when my youngest starts school later this year as I will be able to give even more of my time to the magazine."
Vicky adds:
"Head Office has also just spent a lot of money on improving the website and redesigning the magazine, which again just makes the product even better and more professional looking. All the Raring2go! editors really are set up to succeed, it's a great concept that works."
Raring2go! now has 52 editions across the UK operated by 46 franchisees and is always looking for ambitious individuals to join them. Raring2go!'s comprehensive franchise package includes:
First six months of Management Service Fee (MSF)
First magazine (10,000 copies of a 32-page magazine)
An exclusive territory
A comprehensive operating manual which is always up to date
A bespoke Magazine Management System and Client Relationship Management system
Design skills and social media training
A bespoke computer system pre-loaded with Raring2go! Software
Quality stationery pack and branded merchandise
Localised web page
E-mail accounts
Raring2go! Is an associate member of the British Franchise Association as well as the Encouraging Women into Franchising group.
For further information about the Raring2go! Magazine franchise just click below
What

Our Franchisees Say

I'm proud to be part of the Raring2go! national family and love what I do. Every day brings something new and we not only help local families have fun and make the most of the local area but we help local businesses reach those families, helping our local areas thrive. What's not to love about that? #Raring2go!Victoria Withy Editor Raring2go! - Aberdeen City & Shire

I have never felt the value of being in a team more than in these last few months. Although I am my own boss, the support of our franchisor during lockdown, has been second to none. That support has seen regular and honest communication; training; practical advice; forward planning; and pulling together all editors to share ideas on how best to support customers and motivate each other.Sally Walters, Editor Raring2go! – Kidderminster & Stourbridge

I have achieved so much in my confidence, building friendships, getting out into networking groups. If you're thinking of working for yourself, to have a great job opportunity that is flexible around your family and lets you still do everything you need to do for your family then Raring2go! is for you.Kiri St George Editor Raring2go! - Worthing
Why

Choose Us

Part of an established, trusted and respected national brand

An enviable life / work balance

A supportive franchisor who works in partnership with the franchise network
Related

Franchise Categories
Related

Franchise Types