OSCAR Pet Foods Calder Valley
Previous Occupation: 30 years of commercial management experience in a family furniture manufacturing company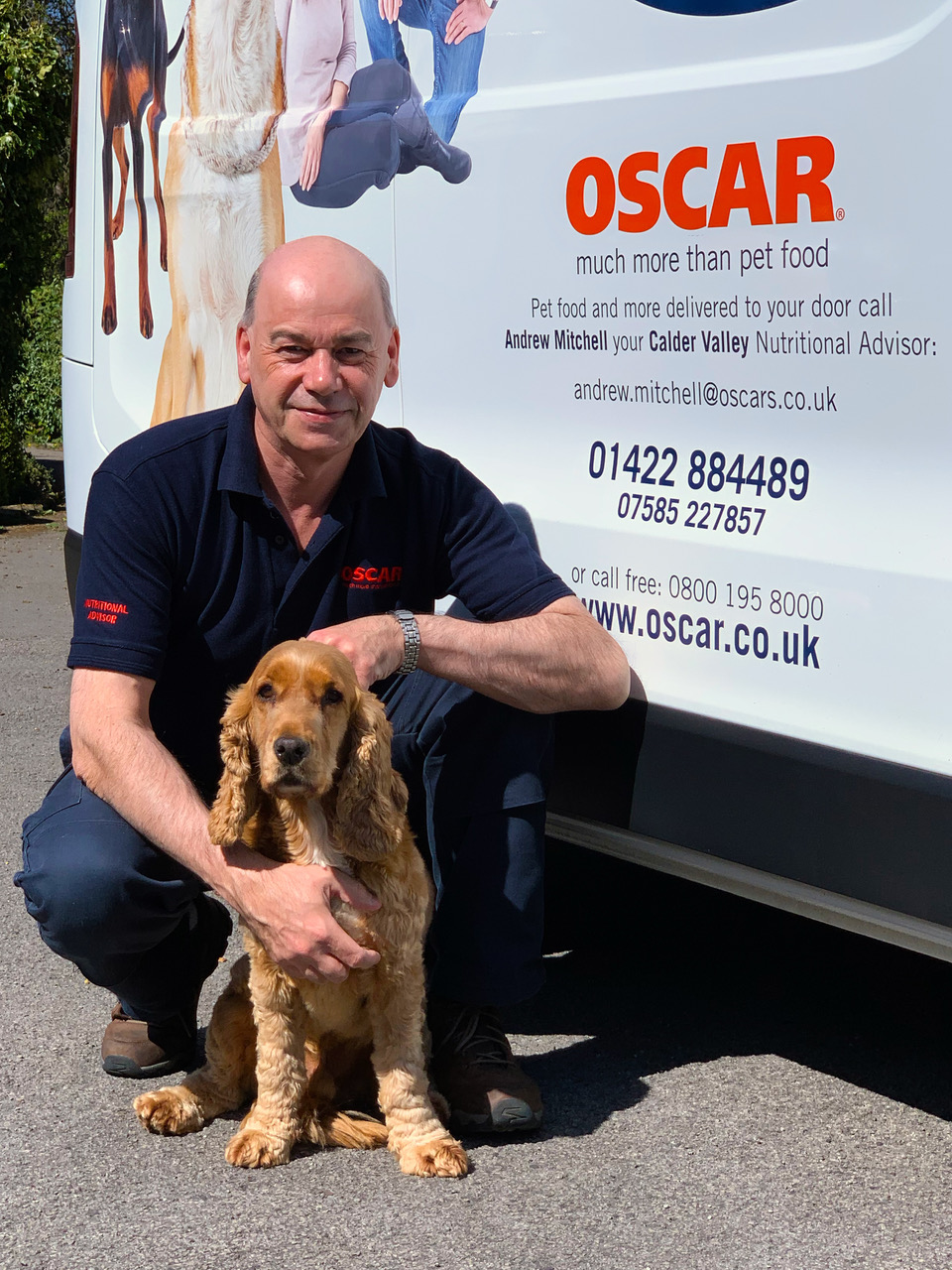 With over 30 years of commercial management experience in a family furniture manufacturing company, I was lucky to bring many logistical and organisational skills to my OSCAR business. But if I was giving advice to somebody looking at a new OSCAR franchise opportunity, especially a greenfield site to expand the franchise network, I would say a strong focus on sales and marketing would help because visibility to attract new customers is key.
The pet food industry is massively competitive but, luckily, most pet owners genuinely want the best for their pets and that's where OSCAR pet food comes into its own. The range of products speaks for itself – offering plenty of choices to address individual pet health concerns including skin health, joint health and digestive issues to name but a few. In addition to this, customers benefit from highly qualified pet care advice and the head office team always have my back when it comes to answering specialist pet food queries – with plenty of reliable pet care tips to hand.
OSCAR Pet Foods is well known within the industry as a family run business, which greatly appeals to me. Their commitment to, and investment in, new business opportunities and research is something that the whole network can benefit from.
Most new pet owners are keen to provide for their pet families with responsibility and care and many of them think carefully about the value of their purchases – seeking local market stalls and agricultural shows for quality pet food and pet care value. Luckily, the quality of OSCAR products means I'm confident about the benefits my customers are gaining and once they try the food, word of mouth soon helps further sales.
Personally, I like the service side of things and enjoy my regular stall at the local Hebden Bridge Market. For me, it's all about customer satisfaction: making sure pets never run out of food, giving good advice, and solving customer problems to improve their pet's lives. Customer loyalty is truly satisfying. To be honest, many of my customers become real friends.
When it comes to plans for the future, I can't wait to grow the business. I've no need to become a millionaire but I like the fact that my business is my own, and having independence and autonomy is nice. My main focus is going to be extending my customer base. Strong businesses don't happen overnight, but hard work, dedication and a love of pets is motivation enough for me. With Woody by my side (my mad cocker spaniel who's an absolute nutter and loves his OSCAR Chicken & Rice!) I've the best business partner I could wish for, and the future is ours to enjoy.
Find out how you can start your own OSCAR Pet Foods franchise by clicking below