Sing, dance, pretend and play every day running your own Pyjama Drama business.

Core Franchise just £2,495 (normal price, £9,500)
Pyjama Drama is an established, fun and exciting Children's Drama Class Franchise. The first Pyjama Drama class was taught in a village hall in Mid Wales in 2005 and to date has been enjoyed by hundreds of thousands of children across the globe.
It is testament to the quality of their classes, and passion of Pyjama Drama Business Owners, that Pyjama Drama survived recent world events, despite nurseries and schools closing their doors to them for over two years.

Thankfully, Pyjama Drama are now seeing clear signs of regeneration as parents, nurseries, and schools look for opportunities to replace the social learning lost due to the pandemic and boost their children's social skills,
Understandably, many of their franchisees were forced to look for other work during the pandemic and as a result, Pyjama Drama currently don't have the teachers to meet the demand for classes.
Pyjama Drama are therefore putting the regrowth of their network above making a profit and have significantly reduced the costs of their Core Franchise to do so – Just £2,495 (normal price, £9,500). Currently no VAT applicable.
Pyjama Drama's Pledge
To put the regrowth of their franchise network above making a profit, to double the number of Pyjama Drama franchisees by the end of 2022.
They need more teachers – They can't currently meet the demand for classes
Children need more support - specifically to develop communication and language, their personal, social and emotional skills, and their physical skills
Pyjama Drama are looking for people who are passionate about young children's development, who enjoy singing, playing, pretending and being silly with young children!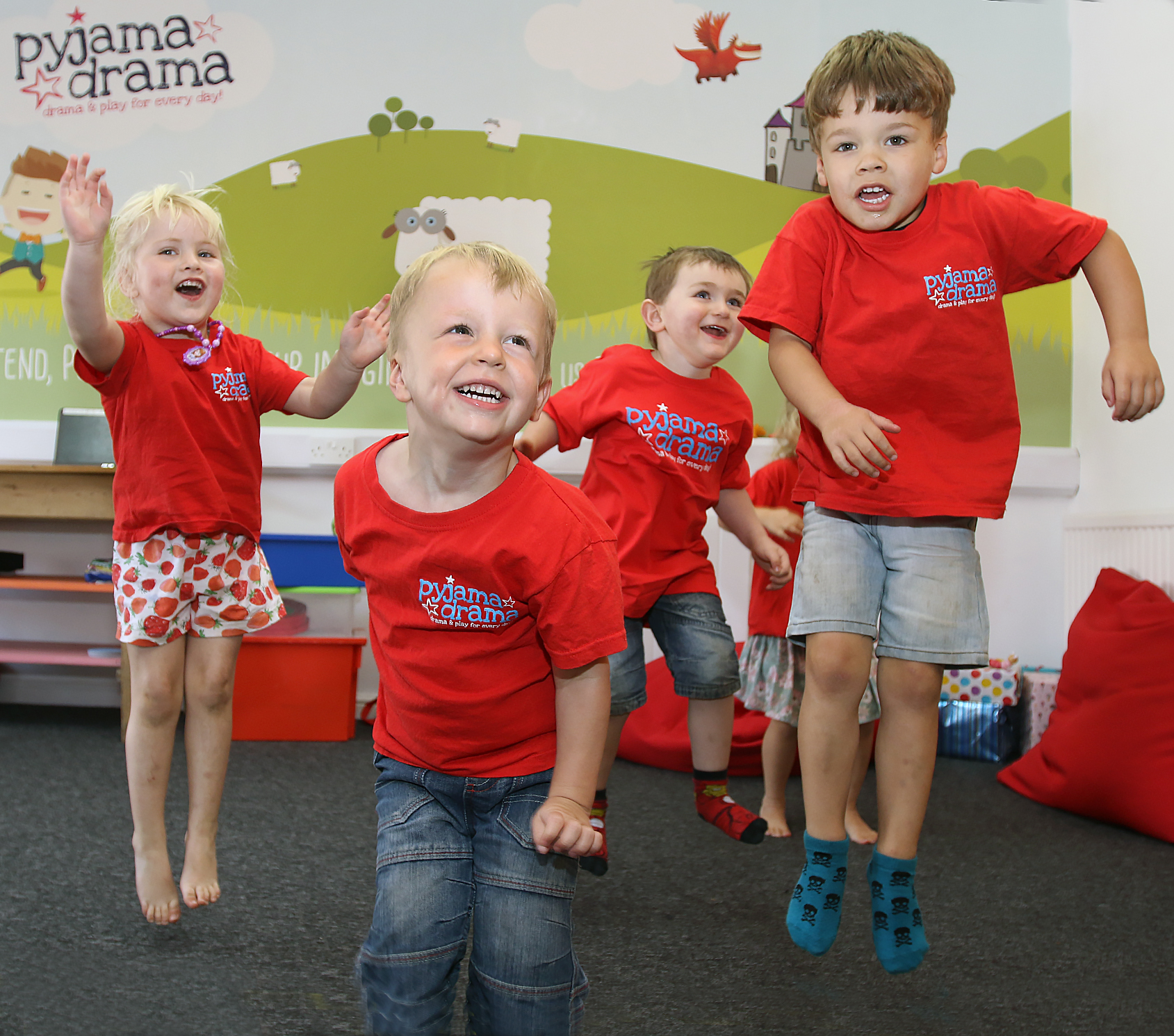 Franchisees don't need necessarily to have any formal drama or teaching experience, Pyjama Drama are looking for raw skills and talent, and an enthusiasm for creative education. If you're hard-working, professional, a team player, and someone who wants to make a difference to young people's lives – Pyjama Drama would love you to apply to wear the red T-shirt!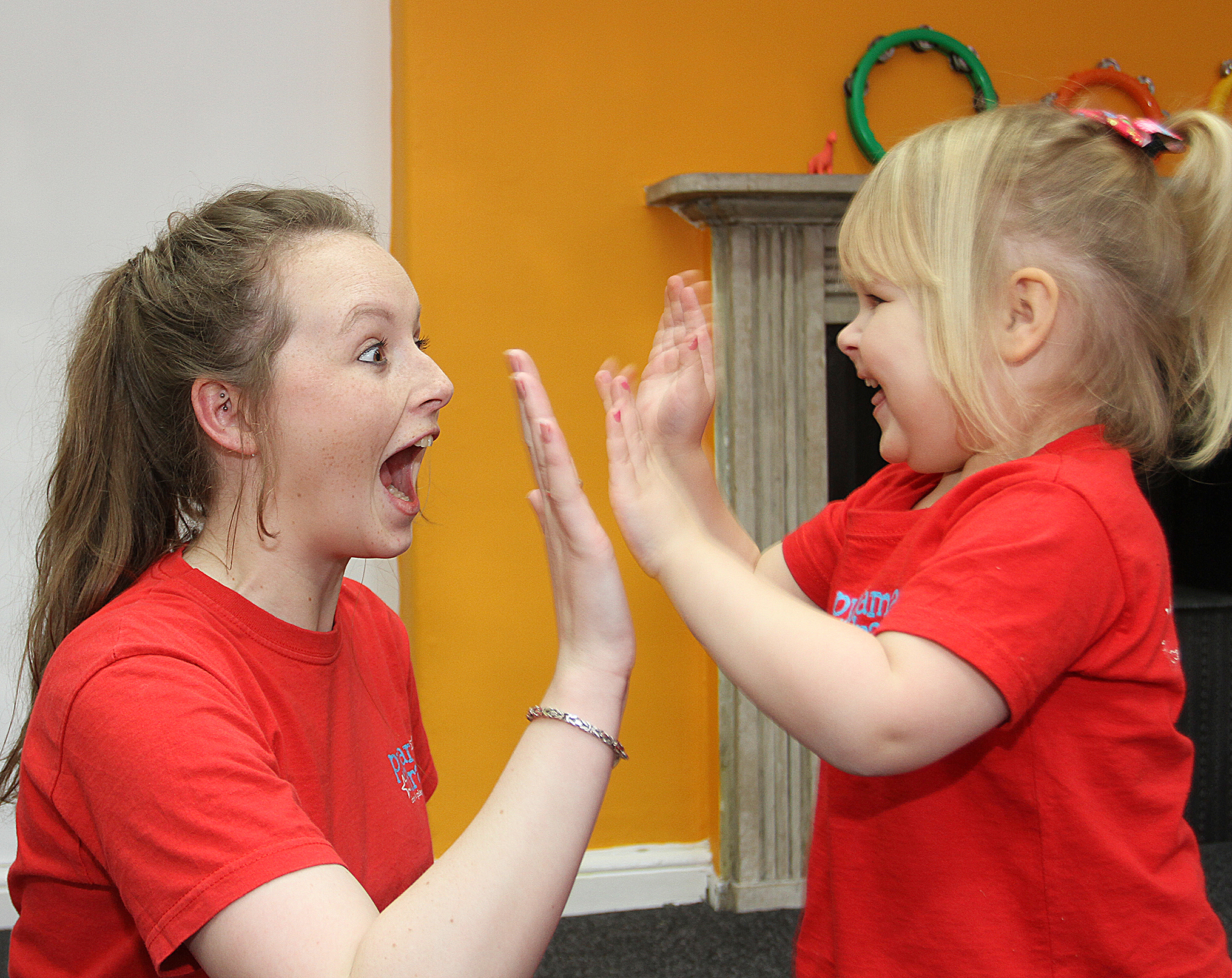 Work/life balance and earning potential
Most franchisees work part-time, and flexibly, around their families and other commitments but everyone's business looks different. Pyjama Drama ask franchisees to work towards a minimum turnover of £16,000 and many will exceed this, turning over between £25,000 - £30,000 while still working flexibly – mainly during term-time.
For more specific detail about earning potential and the financials of running a Pyjama Drama franchise, request an Information Pack by clicking 'request further information' below.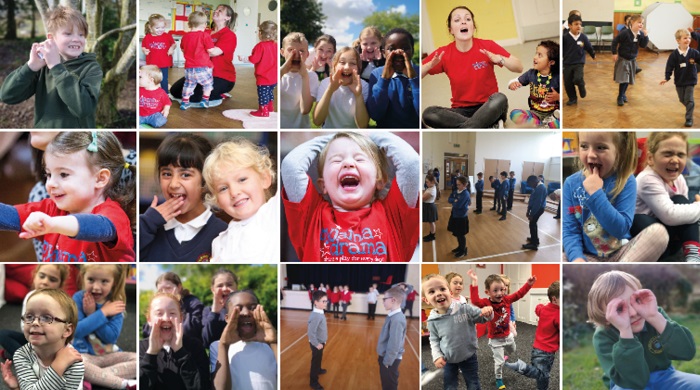 Could you run your own Children's Drama Class Franchise?
To run a successful Pyjama Drama Children's Drama Class Franchise, you will need to be:
Passionate about the benefits of drama and imaginative play for young children? (their in-depth training means you don't need a drama qualification or experience of drama to deliver our classes)
Good at pretending? (can you make children laugh by pulling a funny face, love making up stories, and can put on different voices when reading them?)
Someone who thrives in a team but has the drive to build their own successful business?
Can you:
Train at home, in your own time, for approximately 6 hours a week for 6 weeks
Then attend 2.5 days of practical training in Welshpool, Mid Wales in September, or October 2022
Launch your business by the end of 2022
Find out more about the Pyjama Drama Business Opportunity and running your own fun and exciting Children's Drama Class Franchise. Click below now!
What

Our Franchisees Say

Investing in a Pyjama Drama franchise has been the best decision I have ever made. Not only has it given me time with my family, but I have created a business I am proud of.Emma Knighton, Trafford

The amount of joy, creativity and positive energy that fills my day now is unlike any job I've ever had!Kirsty Dorling, Southampton

I've been a Pyjama Drama franchisee for almost 10 years now and I can honestly say that it's been the best 10 years of working life that I've ever had.Sarah Watt, Cumbria
Why

Choose Us

No use of props or costumes

Sessions incorporate all the elements of drama; music, movement, pretend and play!

Earn an additional income stream from the sister company, at no extra cost!
Related

Franchise Categories
Related

Franchise Types