Why a Preschool Dance Department Should be Your Focus in 2023
Have you ever wondered how you can make the most of a preschool dance syllabus?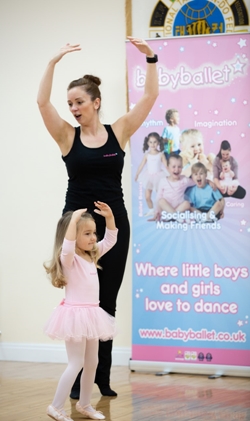 Maybe you don't know where to start? Undoubtedly you know that good quality preschool dance classes attract customers, and for dance teachers with an existing older school these younger classes can increase customer retention (not to mention attract siblings from an earlier age!).
By reading this blog you will learn how! Not only will you be reminded of the emotional benefits, but we will also show you how it can bring more money into your business.
Dance school owners are 'passion-led' businesspeople, and all those long hours you commit are ultimately because you love to nurture and develop each child taught. Making a difference to others through dancing and teaching is exactly what makes you tick.
The emotionally fulfilling side of running a dance school
Dance teachers and business owners are no strangers to not only witnessing but creating inspiring stories. It's the...
Difference made to the little 3-year-old who hid behind Mummy's leg on day one who, in a few weeks, bounces into class to tell you what happened earlier in their day.


7-year-old with undeveloped fine motor skills who, in 6 months, has learned to hop, skip, and point their feet.


Painfully shy 13-year-old who, after one term, decides they want to take part in an annual show.


And the 16-year-old who has been dancing with you since day one, you taught them all they know, you've helped them through some tough times, you've seen them perform their hearts out in front of hundreds of people, you've seen them grow and develop into a beautiful dancer and a beautiful person, and now they're heading off for full-time training to fulfil their dreams!
All four examples are just some of the reasons why we teach, because as a dance teacher you will always be an important part of their growth.
How you can financially benefit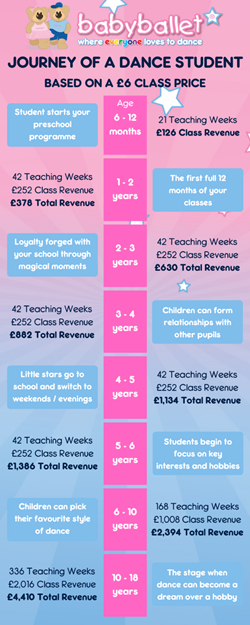 A comprehensive preschool programme will not only promote the emotive side of running your school, but we also see the benefit preschool classes bring financially.

In the discovery of a long-lasting love for dance, a loyalty is forged between your school, the children and the parents alike. By witnessing the wealth dance brings their children first hand by coming to 'mummy-and-me' preschool classes, parents and guardians will prioritise you over other preschool activities.

They see their child grow and develop and then, come age 6, they discover a variety of other styles of dance and before you know it there is the option of starting multiple classes per week.

Let's take a look at the spend of one pupil, and how this can affect your schools cashflow over their time at your classes. We've done the maths for you in this infographic.
Don't worry, we aren't unrealistic and know that it's very unlikely to have a child join at 6 months and stay up to 18 without a sick day or holiday.

This information however doesn't account for revenue made in merchandise, shows, parties and price increases so all-in-all, we like to think this model averages out.
It's no secret that the more revenue your school generates, the more distinguished your brand becomes, leading to further trust and loyalty which is the best form of retention for any dance business. We understand that getting students through the door at preschool age is the hardest part, and this is why you should focus on the programme which you offer.
So, if you don't have a preschool element at your school or you want to set up your own preschool dance business, you might be thinking? where do I start?

In the UK, preschool activities are largely unregulated which, as you can imagine, means some are not structured or follow standard Health & Safety policies. The CAA are doing a fantastic job at providing guidelines to help parents, schools and nurseries raise these standards to ensure our younger generation are in safe, enjoyable and fulfilling classes. If you already provide your own preschool activities, then CAA member accreditation is something that tells the parents and guardians of your students you are up to date with health and safety, criminal records checks for your staff, training and qualifications.

There are two ways you can start your journey and begin a preschool department. You can either develop a structure, syllabus and brand of classes yourself OR buy a franchise or licence from a respective licensor or franchisor, and there are many to choose from.
What are the benefits of franchising and licencing?
By buying a franchise or licence, the 'hard work' has been done for you. You're buying into a proven syllabus, system and training method which has worked for others around the country and in some cases, the world.

With this comes brand trust, meaning customers will not only be more inclined to go, but also be more likely to pay a higher/premium price. Another fantastic benefit is that you immediately become part of a much wider franchise family and support network with likeminded business people. Dependent on the size of the network, franchises often pride themselves on being supportive and caring to help every franchisee reach their business goals and potential.

A great place to start looking is the British Franchise Association's Franchise Directory (you'll need to filter the sector to 'Childcare & Education' to see the relevant ones).
How babyballet® can help?
babyballet® has been franchising for over 15 years and is proud to have both franchisees and licensees in the UK, Australia and New Zealand. Running non-progressive syllabi from 6 months old up to 6 years in line with EYFS and overseen by Claire O'Connor and Barbara Peters LRAD, a Fellow of the Royal Academy of Dance (RAD).
As a babyballet® franchisee, you will be provided with all you need to start your preschool element, from an exclusive territory, equipment, both ready-made and bespoke marketing materials and comprehensive business training.
Click below to find out more about the babyballet® franchise and to see why they are more than just a dance class!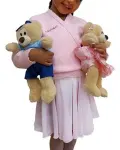 babyballet® Is Having A Party
babyballet® has grown from a seedling of an idea back in the early Nineties, and this year they are 17 years old.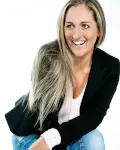 Building babyballet® step by step
Hear from entrepreneur and founder,Claire O'Connor who established babyballet® by herself in 2005 with no capital investment. Over the past 13 years, she has grown the business to become one of the UK's leading pre-school dance concepts.
What

Our Franchisees Say

It's my 8th year as a babyballet franchisee and I still absolutely love it! The magic of teaching preschoolers their first steps combined with the flexibility of being my own boss, all the while knowing that I have the backing and support of such a fantastic brand, is just the best feeling ever.Miss Leanne babyballet® Franchisee, Livingston and Falkirk

It is a whole year since I started my babyballet franchise and it has been the fastest year of my life! I've absolutely loved it and can't wait to see what each year brings. This was easily the best decision I've ever made. Thank you so much to the head office team for welcoming me to the family with open arms, and to Claire for being such a fab big boss and inspiration.Miss Suzy babyballet® Franchisee, Worsley and Walkden

The training to join the babyballet franchise family was fantastic. During the initial training course, every aspect of running a business was covered – from office and admin management through to running the dance classes themselves. From day one I felt like part of the babyballet team and nothing was too much trouble – no matter how many questions or queries I had!Miss Jessie babyballet® Franchisee, Dartford, Bexley and Bromley
Related

Franchise Categories
Related

Franchise Types