Taking A Coaching Qualification Isn't Enough
I needed someone to show me how to make that qualification pay
Vicky Limb has been a coach of sorts for most of her career, even though her job-title wasn't coach. With a degree in business studies, she has spent most of her working life advising others on career direction; setting goals, breaking them down and moving towards them in incremental steps towards the job of their dreams.
After a 5-year maternity break, she went back to working in the realms of employment and career advice. When Vicky realised that she wanted to formalise the coaching aspects of what she does, she started a coaching certificate a Warwick University, which she'll complete in June.
Coaching courses don't cover business development skills
Vicky had decided that her goal was to create a coaching business to initially run alongside her job, but ultimately replace it.
"I realised quite quickly that the course I'm on didn't offer any specific business development education and, even with a business degree, I knew I needed some help if I wanted my own coaching business."
The Coaching Revolution were talking about me
Vicky checked out The Coaching Revolution website and they were talking to her! They said that coaches may have great coaching skills, but they rarely have business development skills to go with them. She read their blogs, listened to the podcasts and what she found was what they were saying resonated with her.

"I was listening to real, honest people, talking about things that were incredibly useful to me as a coach. They were not fakes."
Vicky asked a question in a comment on a blog post and Sarah responded. What followed was a video to watch and a comfortable, informal chat.

"Every interaction I've had with The Coaching Revolution has been transparent and honest. They are not 'salesy' at all."
Community matters
The Coaching Revolution are generous with their knowledge. They have a blog, a podcast show and a fortnightly webinar that are available to any coach. They use this media to help all coaches to build a coaching business.
"I love the community that The Coaching Revolution have created. Not only do we have the public things, we also have a Facebook group just for us. It's not a ra-ra-ra look how successful I am group, it's a place where like-minded professionals share thoughts, ideas, articles, inspiration and have a laugh."
I've found the mentor I've been searching for
Vicky realised that she wanted personal support.

"Throughout my career, I've longed for a mentor; someone who is at the top of their game and can help me to become a peak performer, and now I have one. I am challenged, encouraged, held accountable and supported in equal measure."
Mentoring sessions are judgement free and coaches are free to discuss any aspect of their business, including their mind monkeys!

"I still have doubts, of course I do, but the doubts are tiny rather than overwhelming and I can discuss them with my mentor."
I feel like I know what I'm doing
Vicky admits that she simply didn't know what to do to build a coaching business.
"I didn't know whether the best thing to do was to write blogs, post to Facebook or LinkedIn and/or give away free sessions - I just didn't know. The work I've done with my mentor has given me clarity. I know who I want to work with, I know exactly how I can help them, I know how to find them and what to say when I do."
I'm being contacted by organisations wanting me to coach their employees!
"Best of all, not only do I now have paying clients, I'm being contacted by national organisations asking me to coach their employees – and I don't finish my qualification for another two weeks!"
Find out more about The Coaching Revoluiton by clicking below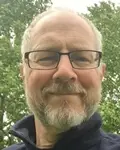 Being A Great Coach Just Isn't Enough
The Coaching Revolution helped Kevin Flynn with the business development skills he needed to transform his coaching practice in just 5 months.
What

Our Franchisees Say

I feel empowered and knowledgeable. I know what to do and I'm doing it.

The continuous support has been tremendous as I've started to earn substantially.

My mentor is always there when I need him.
Why

Choose Us

Fast track your coaching success, work with experienced mentors.

We are successful coaches, supporting coaches to success.
Related

Franchise Categories
Related

Franchise Types