Twenty Years of Being AMAZING
In 2020, Razzamataz will celebrate turning 20. From humble beginnings, the franchise theatre school has built a network of inspiring franchisees. As part of our celebration, we speak to some of them about their own journeys and what joining the Dragons' Den backed franchise has done for them.
Zoe McKibbin age 26 is the Principal of Razzamataz Edinburgh and Razzamataz Glasgow South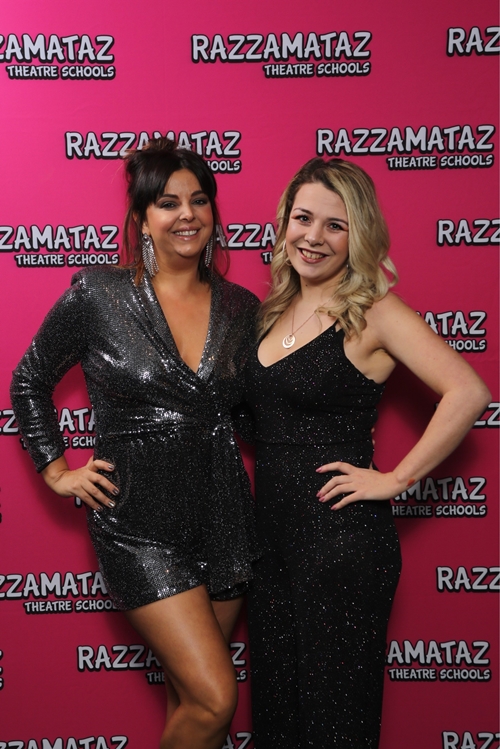 Zoe took over the Edinburgh school in 2016 and Glasgow South in 2017.
The start of the journey
I have a degree in acting in stage and screen and while I was studying I became the drama teacher at Razzamataz Edinburgh. Through teaching at Razzamataz, I decided that my passion really was in working with children and young people, rather than acting professionally. The Principal Amanda (who still runs two Razzamataz schools) wanted to sell her Edinburgh school after having her second baby. Although I didn't have any business skills, Amanda told me how much support there was from the Head Office. My own experience of theatre schools from being a child was quite negative. I hated having to audition and I definitely felt a lot of pressure to be a certain way. One of the things I love about Razzamataz is how inclusive to all students it is. It's not just about learning how to sing, dance and act, so much of it is about developing life skills, making friends and building confidence.
Highlights
I love planning the performances and putting on shows. I really enjoy the whole process and seeing the children's faces when they are on stage. The lovely things that parents say after they have seen their children perform often makes me want to cry tears of joy. It's a real privilege being part of these children's lives. I feel like I know every child and their families and I get to watch them grow up from being babies through to teenagers. These connections are really special.
Challenges
Finding the right balance between taking time for myself and working is a constant juggling act but one I'm getting better at. I'm learning to ask for help when I need it and thanks to the many webinars that Razzamataz offer, I'm also learning life skills such as how to delegate and how to feel like you are more on top of things. Everyone has different challenges but by being part of a large network, you can get advice from other Principals and really learn from one another.
Advice
Razzamataz offers so much in terms of training and business development that I would advise anyone looking for a franchise to find out what they offer. Go to as much as possible and learn all you can from other people's experiences. Razzamataz is also a really social network so get involved in all you can and ask for help because people are very willing to give it.
20 years of amazing
Razzamataz is such a well-respected brand that it really has had a positive impact on my school. So many customers come through word of mouth. Head Office also invest in interesting campaigns each year so that there is always something new and exciting to talk about, whether that is a huge performing opportunity or campaigning for ways in which to help the planet through school initiatives.
The future
I'm only 26 so in the future I would like to get married and have a family. I'm already taking steps to delegate roles so I can continue to concentrate on the schools' growth.
My amazing
I took over the first school when I was 22. I feel really proud that I now have two business and have bought my first house. Being responsible for other people's wages has definitely made me more mature and focussed on what I want to do with my life. One of the things that I'm probably most proud of is that six of my current staff are former Razzamataz students.
Razzamataz are particularly keen to recruit in Scotland; specifically, Dundee and Aberdeen and Wales; specifically, in Cardiff and Swansea and have resale opportunities in Wimbledon and Hackney.
For those looking for a part-time enterprise, the Early Years Franchise has been created to cater to the demand for people wanting to work in the children's performing arts industry but who do not have the relevant experience to launch a full Razzamataz Theatre School.
Contact Razzamataz NOW for a fabulous 50% off the franchise fee, first term management fee free PLUS they pay your VAT. Just click below to find out more