Franchisee Case Study
After gaining a wealth of experience and knowledge within the recruitment sector, Paul's decision to take a related but different, more challenging career path with CNA - where he is in effect "his own boss"- is a route that he is extremely passionate and excited about.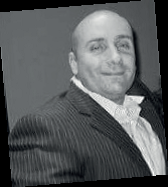 Although relatively new to CNA (having joined in February 2016), Paul tells us about his experience so far and explains how joining the business already feels like the best decision he has ever made.
Please provide a brief introduction into your current position and experience at CNA
"I am based in the south east but cover roles globally.
I specialise in sourcing people for executive level positions and find roles for people earning £80,000 upwards. My clients and candidates are based all over the world, with some in the UK, Europe, Africa and the Middle East.
I have always wanted to branch out and go it alone. With the support of CNA, I have the perfect job that suits me and enables me to be productive. Working by myself takes away all the hassle, office politics, and constant meetings etc. that generally need to take place in the workplace. Even better, I am able to cut down on costs!
I am very passionate about what I do and excited about my role and future with CNA.
I love the flexibility of my job and the fact that no two days are the same. Interacting with people from all over the world is also very interesting. With modern technology, communicating with people across the globe is not a problem but instead opens a wealth of opportunities for CNA."
How many years have you worked in recruitment?
"I have been working within this industry for almost 10 years and in management consulting for a number of years, focusing on different industries. However, I would also say that I have worked indirectly in recruitment for 16 years. In particular, before I established a career for myself in recruitment, I was an area manager for a chain of fitness clubs. Part of my job was HR related, recruiting personal trainers, managers etc."
What were your work experiences prior to joining CNA?
"I have worked in a variety of roles and companies prior to coming to CNA, which I see as being a stepping stone to my current dream role.
In the main, I see my career path as being progressive. In 2007, I worked as a resourcer in a Boutique, I then became a senior consultant, then a business development manager, then an operations manager and I then became the managing director of a recruitment company."
What qualifications relevant to your current position do you hold?
"I hold a university BA Honours Degree in Sports Science. So, you can say that although I may not have known it, it was always my destiny to be a high level recruiter!"
Why did you decide to start up a franchise with CNA?
"I had reached a stage in my life where I wanted to branch out alone and try something new. Being given the opportunity to work at CNA just came at the perfect time for me!
What made it much easier for me was the fact that from day one, I have always been given a tremendous amount of support from CNA's director, Nick Sprang and from key people within the business as a whole. I just got the feeling that everyone in the business took time to get to know me and did their best to support my dream in various ways. The support here is on another level including having all the necessary back office functions."
What ambitions do you have for the business?
"Although I am new to the business, I still have great aspirations to help grow and develop CNA, which thankfully already seems to be heading in the right direction - as it seems to be going from strength to strength! Among other things, I plan to steadily make steps to enhance the business each year and also hope to develop a team steadily."
What type of roles are you currently recruiting for?
"Too many to mention but to summarise, I am recruiting for all management consulting roles across most industry sectors. This includes executive level positions like regional managers, directors and engagement managers etc."
What does it mean to you to be a part of CNA and the Pertemps Network group of companies?
"It means so much to me to work for CNA and within the Pertemps Network Group (PNG) as a whole. I think it is nothing but hugely beneficial for me to be working for a well-established and recognised brand and to be a part of a progressive set up. I feel secure working within CNA and PNG, which opens up a whole host of opportunities!"
What do you bring personally to the recruitment industry and to CNA?
"I feel that I bring a lot of drive, ambition and a huge amount of enthusiasm to CNA and to the recruitment industry as a whole.
I can also say that I have a lot of transferrable experience and skills that I have developed in my previous roles, which you could say are backed up by my recommendations. I have the ability to build up a great and trusted rapport with a number of clients and candidates.
I have acquired a network of people on my contact database, some of which I known for over 10 years, from a range of backgrounds and with a range of skills and experiences. I know really good candidates that are an asset to a variety of roles and clients."
What do you see as the biggest challenges to your business and how do you plan to overcome them?
"You could say that so far my biggest "challenge" is transferring from working in roles in business environments where I am in close proximity with a number of people on a day to day basis, to one where in the main I work on my own. Experiencing long quiet periods can also sometimes be fairly testing. However, I love challenges, so I have well and truly thrown myself into the role that I am sure will have many challenges inherent in it!
Luckily though, I know that there's always help at hand should I ever need it. As although I feel competent and confident to perform my role and in effect "be my own boss", the great thing is that I know that the support is always there. This includes the regular masterclasses that are run to offer help and advice if needed.
For me to overcome any challenges, planning ahead and trying to keep calm under pressure is the key."
What advice would you give to other recruiters thinking of setting up a franchise with CNA?
"First and foremost, I would say that it is fundamental to have the right attitude. You will have knockbacks but developing a thick skin, being level headed, positive and composed is the best solution to any potential problem.
I would also say that people should "Plan! Plan! Plan! Ahead and try to create your own destiny!"
Give a little bit about your personal life - do you have a family etc. and what are your hobbies and pastimes? How do you maintain a healthy work/life balance?
"I was born in the UK but grew up in Canada where I have been living up until the last 15 years, before I moved back to the UK.
I have been married to my lovely wife Marina for 14 years and I have two wonderful, adventurous children – my daughter Dominique who is 13 and my son Sebastian who's 12.
My hobbies and preferred pastimes lie in the outdoors and I particularly love gardening and relaxing outside when the weather is nice. In addition, I really enjoy going to the gym as it keeps me mentally and physically fit."
Click below to contact CNA International today for more information on starting your own HR recruitment business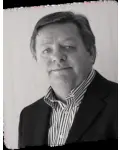 Franchisee Case Study
Ian Allen explains why he chose to setup his automotive retail executive recruitment business with the support of CNA International, rather than on his own.