"Aspray Franchise has Helped me Achieve a Business to be Proud of"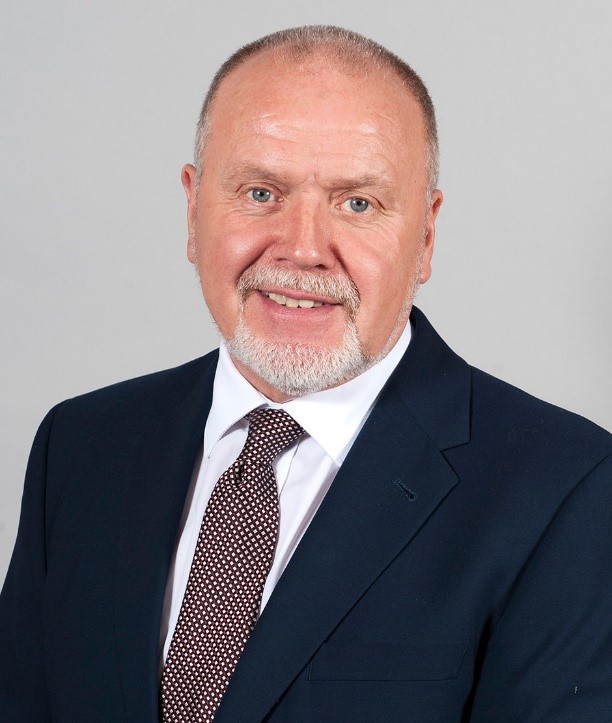 Three years as an Aspray Franchisee has given Mersey based, Colin Felton, a "business to be proud of". And proud he should be, after winning The Extra Mile Award at the 2019 Aspray National Conference for his continued efforts to build a bigger and better business year and on year, and his constant commitment to providing an outstanding service to each of his customers.
Colin also plays a very important role within the Aspray network, offering mentoring and speaking to interested candidates on his experiences as an Aspray franchisee.
We caught up with Colin recently to find out his thoughts on becoming an Aspray Franchisee three years on.
Our Aspray Franchisees project manage property damage insurance claims on behalf of the policyholder. What does this role mean to you?
Project management of property damage insurance claims is about honesty, integrity and great communication skills. My approach is to treat the customers property as if it were my own home, I constantly ask myself 'would I be happy to accept that in my home'.
Acting on behalf of the policyholder, I aim to take the pain and stress away from the claim by dealing with everything associated with the property damage, this includes speaking to their insurer, thoroughly checking every room for damage, instructing vetted contractors and overseeing the quality of their repairs.
Your business has now grown into a second territory. Would you say the training provided by the franchisor helped you get your business off the ground?
Even though I already had a good knowledge of claims management, I found it extremely worthwhile. One of the benefits for me was the opportunity to practice using the computer software package. I lacked confidence in using a laptop because I was used to having admin support.
In my first year, I exceeded the business goals I set for myself which gave me the confidence to purchase a second territory, which I am building using the skills I learnt from the initial training and on the job. So far, I haven't even scratched the surface for claims across the new territory and I'm feeling extremely enthusiastic about the future of my business, which is a great feeling to have.
How have you found the ongoing support from Aspray head office?
Support is always there if you need or want it. The claims team have always been fabulous with me, particularly if I have had any technical issues. This is the same with the accounts team who have always been there to help and I can rely on sales or marketing support when requested.
Knowing what you know now, would you make this investment again?
100% absolutely!!
My main motivation for purchasing an Aspray franchise was to improve the quality of life for myself and my wife, Sandra. In fact, Sandra has now joined me in the business, helping me with the admin side of things. We seem to have created quite the business double act.
My wife and I share a passion for sailing and having a successful business has allowed us to spend more time on our yacht. Now that the children have both grown, we can spend the sunny weekends relaxing and doing something we both enjoy, which is ultimately what it's all about.
Find out more about the Aspray Franchise opportunity by clicking below now!
What

Our Franchisees Say

It's seeing people satisfied, happy and resolved and knowing that over the ten years you've helped people get back to their life. You see the homeowner, or policyholder satisfied and smiling, or you that the claims has caused them the minimum inconvenience, that's what you have achieved for them.Roy Bowen

Since the start, I have taken part in the peer-to-peer support offered through head office. I feel it's important to be engaged and involved with this type of support. I don't want to see people in the network struggle and at the same time, it allows me the opportunity to learn and grow from others that do the same job in different ways.Jack Parkhouse
Why

Choose Us

Exclusive Territory

Work From Home

Established and Proven Business Model
Related

Franchise Categories
Related

Franchise Types